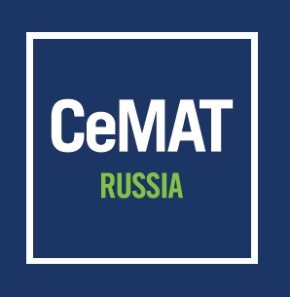 The only exhibition in Russia for materials handling, warehousing equipment and logistics.
More than 200 international brands present their innovative solutions and equipment: TVH Group, STILL, Linde, BITO, KOMATSU, Honeywell, Kaup, Manitou, PSI Logistics, SAP, Zebra Technologies, Vanderlande, KARCHER, COMITAS, JAC, DoorHan, Savoye, SSI Schaefer and other.
CeMAT RUSSIA attracts 5500 visitors from 70 regions of Russia.
Organizer: Deutsche Messe AG holds exhibitions on intralogistics and industrial automation all over the world: Germany, Italy, Turkey, China, Russia, Australia, Singapore, Mexico, Indonesia.
Date(s)
:
24 - 26 September 2019
Venue
:
Crocus Expo, Pavilion 1
Program
:
The Exhibition is accompanied by Logistics Forum where professionals share their best practices.
Ticketing
:
free ticket by pre-registration
Contact for booking / more info
:
https://www.cemat-russia.ru/en/exhibition/contacts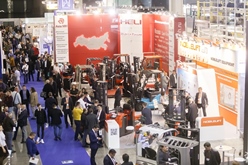 https://www.cemat-russia.ru/en