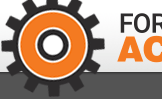 Are you interested in this position? Click the CONTACT ISSUER button to enquire about or apply for this job.

Louisville, Mississippi, United States
Assembly - Level 5 - Full time



Company:
The Taylor Group, Inc
Industry type:
Manufacturing
Start date:
ASAP




Description: Primary Function:
To function as a member of the Assembly Group, performing duties of assembling complete products , major assemblies, all types of products, glass installation, rigout, rigout man, mast rigger, container attachments, drive axles, new engines-transmissions, sub assemblies, etc.

Tools and Equipment:
Various types of equipment including but not limited to drill presses, sanders, saws, ordinary hand tools, welder, overhead cranes, forklift, hose making equipment, battery cable assembly equipment, jigs, fixtures, etc.

Materials:
Hoses, wiring, structural steel parts, weldments and assemblies, various welding filler metals, various gasses, battery cable material, solder, heat shrink material, soapstone, crayons, various fixture clamping devices, etc.

Source of Supervision: Foreman

Direction Exercised: None

Working Procedure:
Functions as a member of an Assembly Group. Performs at s kill levels including, but not limited to, operating drill presses, sanders, saws, ordinary hand tools, electrical connections, hose making equipment, battery cable making equipment, plantwide electrical, drive axle assembly, glass installation, attachment assembly, mast rigging, etc. Responsible for own work within a group requiring coordination with other members of the group in order to maintain production. Performs other duties as assigned. Provides instruction and/or training as qualified.

Maintains a clean and orderly work area.

Must hold any governmental mandated certificates and licenses.

Must pass TMW-AWS D14.3 Welder Qualification Test.

Must pass TMW Basic Wiring Test

Work Keys with a certificate of silver or higher

Application URL: http://www.aplitrak.com/?adid=dHZlcnJ5LjE3NzAxLjc5MTlAdGF5bG9yYmlncmVkLmFwbGl0cmFrLmNvbQ

Requirements / Skills: Please see job description.