Send this newsletter to an associate
There's a bit of a safety theme in this week's newsletter. We include coverage of some new online safety resources released by the US Occupational Safety & Health Administration, word of a new computer game-based training solution and a reminder from the UK about the need to wear seatbelts whenever there is a risk of roll-overs. But perhaps the most poignant comments come from Martin McVicar, director of Combilift, in our profile this week. Asked about the issues and challenges in the industry – the economic down-turn, competition from low-cost producers in Asia, fuel prices and the like, he didn't hesitate to nominate safety as the biggest challenge. The next big thing for the industry, according to the Irish manufacturer, is the focus on safety. This is not limited to operator safety issues, with McVicar looking more broadly at how "customers can handle their material more safely".





| | |
| --- | --- |
| | |
Report predicts wave of UK acquisitions

London, United Kingdom
Industry analyst Plimsoll Publishing is warning that the impact of the current economic climate will see smaller niche players selling off their businesses to larger rivals.

In a new report, Plimsoll says as the effect of the economic slow-down reaches the UK, the forklift industry will experience a series of takeovers and sell-offs as smaller companies sell to bigger companies.

David Pattison, senior analyst at Plimsoll, says there is a combination of needs forcing smaller companies to sell. "Smaller companies need to finance the expansion of the company to continue development, they need to provide the business with a more stable footing and provide a future well beyond the current path."

He notes, however, that many of these smaller companies are carving out niche markets and returning premium profit margins and sales increases – some in excess of 27% per year.

"Despite the excellent returns, there now seems to be an eagerness to sell from many owners," he observes.

"Their businesses are now reaching a critical point in their development and combined with the tightening of credit and the reluctance of money markets to finance the next phase of development, selling their businesses makes sense."

Pattison says the selling brings the chance of stability and security and adds extra resources to accelerate the smaller company's development.

The report found larger companies are eager to acquire the smaller companies as a way to develop their businesses further. Pattison says the accelerated acquisition activity has a lot to do with necessity.

"Many of the larger players in the market, despite the downturn, are desperate to develop their business," he says. "With the current climate, costs are being cut and business development is being slashed.

"So they need options to help them protect their futures and tap into existing revenue and profit streams."

Pattison adds that as companies reduce their costs, they look for ways to keep business momentum going. "By financing small acquisitions, they get a quick route to increasing sales at a relatively low cost and a foothold in emerging sectors of the market.

"Most of the acquisitions will be small," he says. "Larger companies will be able to finance these and not put themselves at risk.

"A well-timed acquisition is going to be the key for the larger companies to ensure they are keeping pace with the up-and-coming sectors of the market."

However, Pattison says the forecast acquisitions are not a case of "them and us." "We are talking about a few very important acquisitions. The coming together of these large and small companies will benefit both parties as both sides have assets the other needs."

Safety standards go online
Washington, DC
The US Occupational Safety & Health Administration (OSHA) has launched an electronic resource for forklift safety, providing information on mandatory safety requirements and industry best practice.

The simple, easy-to-navigate website runs through the various types of "powered industrial trucks" before explaining the basics of safe operation.

The hazards commonly associated with powered industrial trucks vary depending on the vehicle types and the workplace where the forklift is used. Each type of forklift presents different operating hazards, says the OSHA.

"Safely operating a forklift requires preparation, anticipation and careful attention in order to maintain control of the vehicle at all times," according to the safety introduction.

A comprehensive analysis of various workplace situations stresses that safely operating a forklift requires awareness of the conditions at your workplace. This explanation covers physical conditions, pedestrian traffic, ramp and grades, loading docks, narrow aisles, elevators and enclosed and hazardous areas.

A crucial section of the website details OSHA training requirements.

"The standard requires employers to develop and implement a training program based on the general principles of safe truck operation, the types of vehicle(s) being used in the workplace, the hazards of the workplace created by the use of the vehicle(s), and the general safety requirements of the OSHA standard," it states.

The website has comprehensive information on training programs and certification and also includes guides for in-house training. "If you are developing your operator training program, you should become familiar with the OSHA standard for powered industrial trucks and any operator's manuals for the equipment in your workplace," it advises.

To access the free resources, visit www.osha.gov.


Trelleborg increases tyre prices

Trelleborg, Sweden
For the second time this year, Trelleborg Wheel Systems has increased the price of its tyres in Europe due to an increase in raw material costs.

The industrial tyre business unit of Trelleborg Wheel systems will increase its prices by 7% to 10%.

Roberto Zampieri, European marketing manager for Trelleborg, says the company has tried to keep prices down. "Numerous actions have been undertaken to streamline and cut internal costs. However, due to frantic market conditions, we have had to take this action," he says.

Forkliftaction.com News reported in March (Forkliftaction.com News #353) Trelleborg's announcement of an 8% to 10% increase due to an increase in raw material costs.

Last month, Forkliftaction.com News (Forkliftaction.com News #378) reported on Solideal's third price increase of the year.


Bromma introduces a new mobile spreader

Stockholm, Sweden
The Bromma Group's new family of spreaders features a reach-stacker that is 20% lighter than its competitors.

The purpose-designed mobile spreader products include reach-stacker spreaders, side-lift spreaders for masted lift trucks for the handling of empty containers, as well as top-lift spreaders for the handling of laden containers.

The leading product in Bromma's range is the RSX40 reach-stacker spreader. At 7,600 kilograms (16,755 pounds), it boasts significant fuel savings and less wear and tear on tyres, power train, transmission and drive train axles.

Bertrand Marion, product manager of mobile equipment for Bromma, says this means longer service intervals, significant lifetime operating cost savings and longer replacement cycles.

"The RSX40 promises to be a more reliable spreader that is easier to service. The self-diagnostic technology, derived from Bromma's innovative SCS³ crane spreader control system, has advanced capabilities, including wire break detection.

"The self-diagnostic technology furthers equipment reliability and shortens the time required to find and fix problems."

Other products in the mobile range include: RSX40C combi-spreader for intermodal applications, SLV40 side-lift spreader with vertical twistlocks, SLC40T side-lift spreader with hooks and side clamps for double container handling, TLF40 top-lift spreader with standard/inverted forks mounting and TLG 40 top-lift, gantry-mounted spreader.

Chaintec expands in the UK
Manchester, United Kingdom
Leaf chain supplier Chaintec has expanded its UK operations, opening a new office in Southampton. Chaintec now has six offices throughout the UK.

David Hassan, managing director of Chaintec, explains the new office opening is part of the company's current expansion plan. "(Chaintec) has a further 24 months expansion planned," he says.

"In the previous 24 months, we have found an Italian distributor, Leben Srl, increased our customer base throughout Ireland – north and south – and developed strategic partnerships with AntiFriction in Belfast and Reliance Bearings in Dublin and Cork.

"We have started up a sales engineer, complete with stock, in Glasgow to service the Glasgow-Edinburgh area."

The Southampton office will stock the full range of Chaintec's chains and will be able to custom-cut lengths for individual customer requirements. The office will be based at forklift parts supplier, SL Components.

Hassan says the office in Southampton will provide an improved level of service for "dockside" customers.

"Being on the doorstep in Southampton, we can reduce downtime for customers' trucks by having stock available at SL Components," he says. "SL Components are able to cut the chain to pattern while the customer waits. This ensures there is never a problem with the incorrect chain being ordered. Chain identification can be a problem for customers when they are ordering chain.

"There are also no carriage costs from Manchester," he says.

Hassan says Chaintec will announce further developments in mainland Europe soon. "This will see our presence In Europe greatly enhanced. With large areas of Europe yet to experience the service levels and competitive prices we can offer, I expect to see our steady growth continue."

Chaintec sales have increased by nearly 15% from this time last year. Hassan comments. "I think this is due to our commitment to getting closer to our customers wherever possible and giving them a very high level of service.

"Competitive pricing is also vital in these times and while we're all being squeezed by raw material prices soaring, we have managed to keep any price rises to a minimum through very tight control on our overheads and inventory."


Raymond releases new tyres

Greene, NY, United States
The Raymond Corporation has released new polyurethane tyres for electric forklifts which it says are designed to stand up to the wear and tear of today's forklifts.

The Smoothy tyre is able to handle the higher speeds of AC forklifts, reduce the heat build-up and eliminate internal flexing that can lead to deformities or cracks.

The tyre is manufactured using a patented process that keeps it within 0.005 inches (0.127mm) of round, so the forklift runs more smoothly. John Perun, director of aftermarket sales and marketing for Raymond, says having a smoother ride means the operator is more confortable because of decreased vibrations. A smoother ride also means a reduction in recurring error codes due to vibrations.

"The Smoothy line of tyres offers more load stability and subsequently less product damage or loss," he says "The increased ride quality also gives order-picker operators greater confidence when the platform is raised, increasing operator productivity."

Other forklift manufacturers have declined to comment on plans for similar tyre upgrades.


UK launch of Kombi stacker

Milton Keynes, United Kingdom
Jungheinrich's latest version of its narrow-aisle order picker/stacker has been launched in the UK.

The company launched the upgraded version of the EKX 513-515 Kombi in Europe in July this year (Forkliftaction News #368).

The upgrade version is able to communicate independently with the warehouse management system (WMS), maximising productivity through intelligent lifting and travel functions.

The original model of the Kombi stacker, launched last year, uses RFID to enhance the truck's performance and safety.

Craig Johnson, UK marketing manager for Jungheinrich, says the information from the warehouse management system now goes directly into truck control.

Seatbelts are mandatory - trainer
Buckinghamshire, United Kingdom
In response to a recent confusion about the use of seatbelts in forklifts, a UK trainer has pointed out that the devices are mandatory in his country.

Gary Botwright of GRB Training Services notes that seatbelts are covered in the Provision of Work Equipment Regulations 1998. He cites regulation 26 which states: "If the operator is in danger of being crushed by the roll-over protection frame, then they must be fitted with a restraining device."

The trainer also points to regulation 27 which stipulates that "the employer has a duty to reduce as reasonably practical its risks of it overturning."

"Employers can, however, opt out of this by doing a suitable risk assessment and which determines that the speed of the forklift is such that it does not warrant the compulsory wearing of seat belts," Botwright points out. "However, if they do this and the forklift happens to tip over, then the said risk assessment will be held as evidence in any prosecution."

Dubai venue for CeMAT Middle East 2010

Hannover, Germany
Deutsche Messe has announced CeMAT Middle East in 2010 will be in Dubai. The event will be held at Dubai's International Airport Expo Center in July 2010.

The Hannover-based company decided on Dubai as the venue for CeMAT Middle East because the Gulf region is developing into an international hub for logistics.

Dr Andreas Gruchow, a member of the Deutsche Messe managing board, says the decision to stage the materials handling show in Dubai was in response to the wishes of CeMAT exhibitors to be represented by a trade fair in the emerging markets of the Near and Middle East.

"Many of our exhibitors are already active in this part of the world, while others are planning to enter the market soon. CeMAT Middle East represents our effort to present all domestic and international exhibitors with an ideal trade show platform reflecting the entire spectrum of the industry."

The display sectors at CeMAT Middle East will feature all aspects of intralogistics including forklifts and other industrial trucks, materials handling accessories, rack systems, warehouse systems, packaging, loading equipment, cranes, auto-ID systems and software.

CeMAT Middle East is produced by the organiser of CeMAT Asia 2008, which will take place on October 27-30 at the Shanghai New International Expo Centre in China. Forkliftaction.Com will be in attendance in Shanghai.


Feature your media release in Forkliftaction.com News
Forkliftaction.com news reaches over 120,000 mail boxes every week. This makes it the biggest materials handling publication. Forkliftaction.com's online industry centre serves over 4,000,000 page views per month.

Take advantage of this wide audience to advertise your products or to strengthen your brand.
Forkliftaction.com offers an exciting range of opportunities, catering for both international and local advertising campaigns.

From media releases, product profiles, to display ads (banners): your advertisements can feature on our web pages as well as in the newsletter.

We can tailor a campaign that meets your objectives and budget. We provide web statistics, audience profiles and advertising schedules. You'll find our products very competitive with print and internet equivalents.

For more information or a no obligation quote, email marketing@forkliftaction.com, phone +61 7 3369 9090 or fax +61 7 3369 9096.

Video game to boost forklift safety

Itasca, IL, United States
Employers can now use video game technology to boost workplace safety thanks to the launch of a new forklift training simulator.

The National Safety Council collaborated with Etcetera Edutainment to develop a 3D video game that is designed to boost forklift safety. The NSC Safetyworks Lift Truck PC game is suitable for new or experienced forklift operators and allows them to drive in a virtual warehouse environment.

Jessica Trybus, CEO and president of Etcetera Edutainment, says the "game" for the NSC is the first in a series of industrial safety products to use video game technology. "It is designed to increase retention of safety concepts and decrease risk of accidents."

Etcetera has found game-based training helps trainees retain more information through the simulated real-life environment and provides instant feedback to help the trainee improve.

The game features interactive lessons on forklift selection and inspection, basic safety, traffic rules, pedestrians, moving loads, bridgeplates and ramps, and non-standard loads. With each lesson, trainees immediately apply what they have learned as they "virtually" undertake everyday tasks and respond to obstacles and conditions.

The NSC says the Safetyworks Lift Truck gives forklift operators hands-on experience through a series of lessons delivered in a simulated industrial park.
"It's truly interactive - forced reaction, decision-making and ongoing real-time

feedback for trainees - giving a real experience with critical operating techniques," says an NSC statement. "Operators learn new skills, correct bad habits and practise challenging operations they may not see on an everyday basis. They also encounter fluid spills, ramps, elevators and rail tracks.

Individual trainees' progress test scores are tracked and stored in a personal profile, and they earn a grade evaluating their performance."

The game covers forklift classifications: D, G, E, LP, DY, EE, EX matching OSHA 1910.178 and can accommodate up to 20 operators.

Jamie Carnevale Mackay, environmental health and safety manager for Alcoa, and his team tested the Beta version of the game and he looks forward to playing the final product. "The software allows trainees to learn, practice, and test their forklift safety knowledge, proving competence in safety principles before going back out on the loading dock floor.

"I think the program is engaging, easy to use and is divided into manageable lessons."

| | |
| --- | --- |
| | |
NTP adds telehandler to range

SYDNEY, New South Wales, Australia
Forklift supplier NTP Forklifts Australia has expanded its offering to include Faresin telescopic handlers.

The company, whose product range includes TCM forklifts, Jungheinrich warehouse equipment and Taylor Dunn battery electric vehicles, was awarded the NSW dealership for Faresin telescopic handlers at its Sydney branch.

"We chose to expand our range of materials handling equipment on offer because we saw the need for a top quality telehandler in our NSW operation," says general manager Ray Crocker.

Designed and manufactured in Italy, the range has 19 models, from a compact telescopic handler, the Wallaby 6.25, all the way up to the 360 degree rotating, 22-metre lift Rota.

The range consists of 7, 11, 14 and 17 metre lift-height handlers, including a heavy-duty machine with 7,000kg capacity.

According to Crocker, Faresin Handlers are known for their quality, technologically advanced features and their safe and comfortable 'King Cab' that offers 360 degree visibility with ROPS/FOPS protection.

"These cabs also feature multi-functional joystick operation and an impressive new interior where all functions can be commanded from a more ergonomic adjustable suspension seat."

Heavy duty Deutz engines are coupled with Sauer hydrostatic progressive transmissions to provide performance and reliability in demanding applications.

"They have included computerised diagnostic and integrated safety systems to ensure their equipment has the highest levels of safety when in operation," adds Crocker.

According to John Masters, Faresin product manager, NTP has a lot of experience in the sale and after-sales service of rough-terrain materials handling equipment.

Lease contract for forklift company

HUNTER VALLEY, New South Wales, Australia
Forklift supplier Powerlift Nissan has supplied seven forklifts to First Creek Wines of Hunter Valley as part of a rental deal for the winery.

The lease deal includes seven TX Series, 1.8 tonne capacity three-wheel counterbalance electric forklifts, each fitted with 4,300mm three-stage, wide-view masts, side shifts and heavy-duty traction batteries with single-point watering systems.

The winery processes around 3,500 tonnes of grapes per season, making approximately 175,000 cases of wine.

According to Greg Silkman, general manager at First Creek, the new Nissans play a critical role in the efficiency of the operation.

"We've had a lot of success with electric forklifts in that we like the clean environment they provide, an issue that is important to us as the forklifts are working in our production facility, in close proximity to the grapes, wines and, most importantly, our staff.

"We find with the diesel and LPG, there are some emissions and we don't want them in our work place."

The new Nissans are used in a number of applications around the winery, from loading and unloading large bins of grapes to moving palletised loads of wine cases from the storage areas to delivery trucks.

"Forklifts are integral to this business. They are working constantly throughout the day, doing pretty much everything, so they have to be reliable and perform well. Above all, the forklift operators have to be happy with them," says Silkman.

The Nissan TX series has ergonomically designed controls in a user-friendly cab, enhancing comfort for increased productivity and extended working hours.

The TX series is powered by AC technology, which ensures longer battery operating hours and reduces the frequency of services. In normal applications, the TX series is designed to operate for up to 1,200 hours before servicing is required.

"We're very happy with the new forklifts and so are the operators," says Silkman. "We had a couple of minor teething issues but the guys from Powerlift were out here immediately, so the service has been terrific."

Powerlift Nissan has a number of customers in the wine region including Drayton Family Wines, Lakes Folly Wines, McGuiggan Wines, Glandore Estate Wines, Tower Estate, Scarborough Wine Company, Meerea Park Wines, and Tempus Two.

WorkSafe warns of dangers after deaths
POWELLTOWN, Victoria, Australia
WorkSafe has warned about the dangers of crushing injuries after two recent forklift-related deaths and a serious injury.

In the latest incident, a man died at a Powelltown sawmill earlier this month.

The incident occurred when a four-metre stack of timber fell as the man prepared to position another stack with a forklift.

Also this month, a man died at Northcote when a truck tipped sideways, trapping him as he used a truck-mounted crane to move a 4.3 tonne load from another truck. He was standing between the two vehicles which were parked side-by-side.

And in a third incident, a man suffered serious internal injuries when slabs of stone being unloaded from a shipping container fell at Epping.

WorkSafe's executive director, John Merritt, says while the three incidents were in different circumstances, the warning to all workplaces and workers is that "safe systems of work must be in place at all times".

"Six people have died at work as a result of crushing injuries this year. The potential for racking, vehicles or stacked goods to move must be considered in any workplace and steps taken to ensure the risk is minimised as far as practicable.

"Loads that have shifted in transit; storage racks not suited to the materials they're holding or which aren't attached to walls, vehicles not properly supported or chocked and poor stacking practices can produce consequences that can be instant and permanent.

"It may be a fatality or lead to someone being crippled, losing an arm or leg or with a permanent head injury."

Port lifts cargo volume

AUCKLAND, New Zealand
Ports of Auckland's cargo volumes during the July to September quarter have surged, with its container terminals recording 7% growth over the same period last year.

Volumes hit an 18-month high in September, with 130 ship calls and 55,722 containers (78,119 TEU) moving across the wharves.

"For container volumes, September was our strongest month since March 2007 - a good result in uncertain economic times," says managing director Jens Madsen.

"The trend to hubbing is also intensifying, with trans-shipment volumes at the port this quarter up 24% on the same period last year."

Madsen credits recent shipping line service changes for the lift in volumes through Ports of Auckland.

He says while peaks in demand were operationally challenging, the port's Vehicle Booking System (VBS) was helping improve service delivery to trucking companies and shipping lines.

The port handled 18% more trucks during September than in 2007, and reduced average truck turnaround times by two minutes.

However, even with the positive start to the financial year, Madsen is cautious about prospects for the December quarter.

"The shipping market continues to experience significant volatility amid the global economic downturn. We anticipate similar volumes for the October to December period as were seen in 2007."

Lightweight, versatile walkie stacker

ROCKLEA, Queensland, Australia
Fork Force Australia, newly appointed distributor of the Italian manufactured Pramac brand of walkie stackers, believes the lightweight range offers European high quality at lower-than-expected prices.

Marketing manager Tracey Johnson tells Forkliftaction.com News that the company was appointed the exclusive Australian distributor (excluding WA) this month, and is looking to appoint forklift dealers to sell the range in certain areas of the country.

With a turning radius of 1,460mm, lift height of 2,500mm to 3,800mm and with 1,200kg lift capacity, the walkie stackers, which do not require a forklift licence to operate, are available at around half the price of a conventional forklift.

"They are extremely versatile when handling different size loads, and with maintenance-free batteries and a built-in charger, they are the ideal choice for lightweight warehouse applications.

"Typical applications might include on-board delivery trucks as they are compact, lightweight and can be easily transported and lowered onto a tailgate loader and then used to transport goods into the warehouse," she adds.

Interest has been high, and the company expects to sell over 100 units over the next year.

"We've already sold over 50 units to various businesses including those involved in food manufacturing, parts and spares, retail shops, hire and event management, and various smaller warehouses," says Johnson.

Briefs
QUEENSLAND, Australia
Blaze caused by backfiring forklift

A backfiring forklift is believed to have sparked a blaze that tore through a car yard in Brisbane this week.

According to the Brisbane Times, fire crews called to the wrecking business on Kingsford Smith Drive at Pinkenba found an inferno raging among about 100 car bodies sitting in rows and stacked three high.

Initial investigations suggest a forklift that was being used to dismantle car bodies backfired and ignited some fuel residue.

The fire was eventually brought under control just after 10pm.

LPG conference

The 2009 bi-annual LPG Australia conference will be held at the Marriott Resort and Spa in Surfers Paradise on 25-28 February 2009.

With a theme "LPG limitless, powerful, and green", the conference will focus on mainstream use of LPG including its use in forklifts. For more information, see website www.lpgaustralia.com.au


Send this newsletter to an associate

Exide is one of the largest producers of lead acid batteries.

Exide Technologies is one of the largest producers of lead acid batteries. Through its four business segments the company provides power for, auto's, trains, boats, lift trucks, golf carts, farm vehicles and space craft. Military uses include naval vessels, aircraft, tanks, missiles and submarines.

Click here for the full text of this release, including pictures.



Forklifts are ideal for natural gas


Alicia Milner leads Canada's natural gas vehicle trade association, the Canadian Natural Gas Vehicle Alliance. In this article reproduced from the CNGVA's online resources, she argues that forklifts are an excellent example of the success of natural gas for niche vehicles.

Read more




Tip off Forkliftaction.com
Do you know something our readers should know? Write to
news@forkliftaction.com
or provide information anonymously
here
.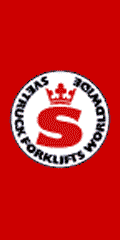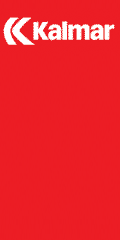 Fast Facts

Editorial Calendar 2008
January
Review of 2007
February
Forklift safety in warehouses
March
Forklifts in the construction industry
April
Materials Handling in the Benelux
May
Straddle Carriers
June
Attachments: clamps
July
ICE forklifts - trends
August
The forklift market in Australia
September
Batteries and chargers
October
Pallet stackers
November
The forklift market in Russia