Send this newsletter to an associate
If there were any doubters out there, this week's newsletter contains ample evidence that radio frequency identification is rapidly becoming a key issue in materials handling. We report on two successful implementations, both in the United States, which demonstrate that the technology works, it's getting even better and it promises greater efficiency and visibility. And with growing adoption of the technology, there is increased pressure on forklift manufacturers to accommodate RFID devices in their vehicle design. Already, as we have reported, at least one major US retailer is demanding RFID tagging on all goods it sells, and it's only a matter of time before this becomes the norm. So the writing is on the wall and everyone in the supply chain needs to embrace the technology or be left behind by the competition.





| | |
| --- | --- |
| | |
Rush sells 50 RFID forklift packages

Lenexa, KS, United States
Rush Tracking Systems has sold 50 of its VisiblEdge radio-frequency-identification (RFID) forklift truck packages for deployment in five unique and different situations. Rush has invested more than USD350,000 in developing VisiblEdge.

"We have deployed on Yale and Hyster trucks" and can deploy on any forklift, says Chuck Thompson, vice president of sales and marketing.

The initial deployment occurred in mid-2007. Now, systems operate, or are in development for, three US-based customers in defence logistics, heavy industrial equipment manufacturing and paper mill processing.

"People have been excited about the value proposition of RFID for a long time," he notes. "The open technologies available on EPCglobal standards have created products that allow for multi-vendor systems to be put together." EPCglobal, a joint venture between GS1 of Brussels, Belgium and GS1 US of Lawrenceville, New Jersey was set up to achieve worldwide adoption and standardisation of electronic product code technology.

Difficulties in achieving operational compatibility existed prior to implementation of the standards.

Lenexa-based Rush was formed in 2003 and obtained strategic funding in 2007 to develop the VisiblEdge turnkey hardware, software and integration solution including input from three individuals who worked on an early version of RFID. Rush has and have human resources with multiple years of RFID forklift experience.

"Knowing an asset is within the four walls of a facility may give you half of the value, but VisiblEdge can deliver 50% more, knowing the location of the asset and validating move instructions," Thompson says.

RFID readers at portals may cost less than VisiblEdge but, typically, may not deliver the same value. "It is more effective to deploy four VisiblEdge solutions than 25 portal systems," he notes.

Now, a truck-mounted load backrest with RFID hardware can be moved between forklifts.

With Rush input, Cascade Corp of Fairview, Oregon created standard part numbers for bolt-on and screw-down load backrest hardware suitable across the forklift industry. Cascade manufactures forklift attachments, forks and accessories.

Regular VisiblEdge-specified forklift components on the load backrest include two cargo antennas, an industrial grade RFID reader, a rugged rack tag antenna, a floor tag antenna and a cargo presence lift sensor. The vehicle-mounted terminal is located separately for operator viewing. A trained user can install a load backrest on a forklift in about four hours and, as needed, remove the fully equipped backrest in about two hours for use perhaps on another rented or owned forklift. A move involves disconnecting and reconnecting wires to the power source, terminal, reader and antennas.

With a prospective customer, Rush conducts an RFID feasibility assessment evaluating business processes, the cost of technologies to support changes and the financial return on investment (ROI). Knowing the ROI helps prioritise activity and focuses on business value to "get the most bang for the buck," he says.

For the Fortune 100 heavy equipment maker, for example, Rush leveraged EPCglobal tags to deliver a 27% return on investment in replacing a manual, labor-intensive, error-prone tracking process. The solution provides the manufacturer with 100% visibility to RFID-enabled Kanban replenishment bins in loops between the original equipment manufacturer, a logistics provider and a contract paint supplier. Kanban is a Japanese-originated concept relating to lean and just-in-time production.

Rush views itself as vendor neutral and aims to select the most appropriate integration solution for a specific client. "We leverage off-the-shelf tags, readers, antennas and industrial terminals and add VisiblEdge software," Thompson says.

Typically, Rush specifies RFID hardware from privately held Alien Technology Corp of Morgan Hill, California or publicly traded Intermec Inc of Everett, Washington.

Indoor tracking technology demonstration successful

St. Augustine, FL, United States
Sky-Trax's successful demonstration of its new materials handling technology has brought global positioning systems indoors and has the potential to help businesses work smarter.

The warehouse solutions company teamed up with Amerden AGVS in Florida recently to demonstrate Indoor Position Sensing (IPS). IPS is a technology, designed by Sky-Trax, capable of tracking mobile equipment and inventory in any building with pinpoint accuracy.

Sarah Sagin, vice president of marketing for Sky-Trax, says IPS can be compared to GPS because it provides an XY location, direction and speed. "However, the difference is IPS is designed to work indoors and to be more accurate – inch-accurate – and uses optical rather than radio wave technology."

The IPS sensor is a digital camera and image processor that is mounted onto a vehicle so it looks up to the ceiling. It works by capturing and processing an image of the ceiling at 10 times per second and based on what it has seen in the image, is able to calculate where it is in the building.

The demonstration at Amerden's facility involved retrofitting an automated vehicle originally designed to use standard laser guidance systems with Sky-Trax's IPS. With a few tweaks to the AGV controller software, the AGV was able to navigate freely within the warehouse, pick up a pallet and precisely move it to a new storage location.

Roland Anderson, president of Amerden AGVS, says only software modifications to the standard CB40 AGVE controller software were required for the demonstration.

"The end result opens the door to many exciting possibilities for vehicles, operating environments and specialised adaptations."

The IPS demonstration is part of the Sky-Trax's CCV (Centrally Controlled Vehicle) program. Sagin says this program is the next-generation AGV. "The system's design allows Sky-Trax to introduce the first remote controlled, free-roaming, automated indoor vehicle intended to work in the same work space as traditional forklifts.

"CCV does not need to be 'taught' any paths or have any pre-defined routes," she says. "It can move from any point to any other point just like a driven vehicle."

CCV does not require existing buildings to be modified or to undergo any additional capital modifications for it to be incorporated into a workplace. The program works cooperatively and safely with fleets of manned vehicles. All vehicles – manned and automated – are continuously monitored, tracked and controlled as a system to ensure optimal travel and routing.

Sky-Trax has been working on the CCV program for over seven months. Sagin says it was officially launched in April at the NA 08 Trade Show and Conference in Cleveland, Ohio.

Sagin comments one of the best features of CCV is how easy it is to install. "CCV is made to operate in any existing building. It is intended to operate in an environment that already uses Sky-Trax's Total-Trax.

"A CCV can be dropped right into that environment with software configuration."

Sagin adds CCV will eliminate labour costs as it automates standard repetitive warehouse operations. "Our first CCV is a driverless electric pallet jack. It can handle the horizontal transportation of pallets between the docks and storage racks – leaving manned forklifts to work more efficiently on loading and unloading trucks."



For Sale - Kalmar DCD70-40ES

Kalmar DCD70-40ES - Dedicated Empty Container Handler, 1998 Capacity - 7000kg @ 1200mm load centre Hourmeter Reading - 12,000 hours Tyres - New Pneumatics Engine - Volvo TWD 360ME Transmission - Clark 28000 Series Mast/Lift - Max height 13,000mm, 5 high - 8'6" containers, 4 high - 9'6" containers, Sidelift - 20' - 40' spreader.

Purchase price - NZD$150,000.00 + GST (plus delivery costs ex Wellington)

Discounted Lease costs available - price available upon site inspection.

For further information contact:
Heli Forklifts NZ Ltd t/a Cesco Hire
Cesco House, Port of Wellington, Wellington, NZ
Phone - +64 4 471 4060
Fax - +64 4 471 4069
Web - www.heliforklifts.co.nz
Email - enquiries@heliforklifts.co.nz



Thai second-hand market growing

Bangkok, Thailand
A Thai second-hand forklift business has defied the odds in a sluggish economy to perform well in its first year of operation.

The Bangkok Forklift Global Co (BFG), a joint venture between Siam Motor Group's wholly owned Bangkok Motor Works Co and Japan's Komatsu Asia Pacific Co, has sold nearly 200 used Komatsu forklifts in the last month.

Somkuan Inthiravoranon, managing director of BFG, says the recent sales figures are satisfying, given the short period of time the company has been in business.

The company hopes to sell at least 1,000 used Komatsu forklifts per year, including some exports, within the next three years and to sell 500 units in the current financial year which ends in March 2009.

He says used forklifts are increasingly in demand due to their prices. "The local demand for old forklifts is estimated at 2,500 to 3,000 units per year."

BFG was established in January 2008 and imports used Komatsu forklift trucks from Japan. The company distributes the machines locally, both wholesale for the domestic and export markets and retail to end-users.

BFG offers a wide range of Komatsu forklifts powered by diesel, petrol, liquefied petroleum gas and batteries, with lifting capacities between one and five tonnes.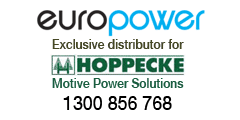 Manitowoc opens expanded Shady Grove

Shady Grove, PA, United States
Twelve months after announcing major expansion plans, Manitowoc has officially opened its Shady Grove crane manufacturing plant at a special ceremony.

Manitowoc has expanded its operations in response to customer needs. Larry Weyers, executive vice president of the Americas region, says the additions and renovations will help "streamline the manufacturing process and improve manufacturing efficiency."

"This will go a long way toward increasing manufacturing capacity in the United States and help the company respond more quickly to customer requests and service needs."

The two new additions include a 50,000 square foot (4,600 sqm) area in the final assembly building and a 10,000 square foot (920 sqm) addition in the boom assembly area. The new areas will enhance the rough-terrain crane and all-terrain crane production lines and add 170 new jobs to the facility.

Eric Etchart, president of Manitowoc Cranes, says Shady Grove is one of Manitowoc's flagship factories and plays an important role in the company's global strategy. "For our customers, it represents everything that is great about our company – tradition, strength, reputation and quality. We want to build on our success here. Grove has enjoyed 60 strong years in the community. We want to lay the foundations now for the next 60 years, and beyond."

The plant produces Grove all-terrain cranes, rough-terrain cranes, truck-mounted cranes and industrial cranes and makes boom trucks under the National Crane brand name.

Exide sees slowing in US orders

Alpharetta, GA, United States
Slowing of the global economy and higher lead prices are impacting one of the world's largest producers and recyclers of lead-acid batteries for use in forklifts and other modes of transportation.

"As fewer goods are sold, sales of lift trucks and lift truck batteries generally decline," says Gordon Ulsh, president and chief executive officer of Exide Technologies.

"We've seen this slowing in ordering patterns in our US market, and if we see further [gross domestic product] contraction, slower order patterns could continue," Ulsh notes in a conference call with security analysts. "Order activity in Europe continues to hold up quite well."

Exide's battery brands for material handling equipment applications in the North American market include Element, Tubular-HP, Liberator, Sonnenshein, GNB, GNB Fusion and Element Gel.

Publicly traded Exide reported profit of USD32.1 million on sales of USD3.70 billion for the fiscal year ended March 31, but the Alpharetta-based firm said it lost USD10.3 million on sales of USD971.3 for the quarter ended June 30. The loss was attributed, in part, to the higher cost of procuring lead, which Exide says accounts for about 48.8% of its cost of goods sold.


TVH opens training centre
Waregem, Belgium
TVH Group has opened a new on-site training centre at Waregem, offering customers and employees training on forklifts, aerial platforms, reach trucks and telescopic forklifts.

The training centre is part of TVH's main buildings at its headquarters in Belgium. A section of one of TVH's warehouses was converted into the multi-functional training centre.

Stijn Van Peteghem, TVH's HR advisor, says the concept of the training centre came from TVH's customer requests. "The training program at the TVH training centre has been developed from the point of view of our customers.

"The training centre has fully modified classrooms and practical spaces where different situations can be mastered and simulated."

The training centre allows customers and employees to learn how to get maximum use of TVH's machines and to increase output in a 'safe working environment'.

Van Peteghem says the training is offered on an ongoing basis. "This is an extra service we offer our customers on a permanent basis."

The training centre has access to qualified trainers who have experience working with different machines, all with the necessary teaching skills.

Training sessions encompass a range of topics delivered in either a classroom setting or on the workshop floor. In the classroom, students are taught all aspects of machine operation in regards to legislative requirements and safety. Practical lessons focus extensively on regulations and the skills required to operate the machines.

"Training can be adjusted to specific work situations of the participant. We can teach people how to manipulate goods and pallets, loose stacking up to a specific height, shelf stacking and working with specific attachments," says Van Peteghem.

Courses are delivered in one- to three-day sessions, depending on the type of machine being used and the existing skill of the student.

Van Peteghem says most of the training sessions focus on the Belgium market, but training can be delivered in Dutch or French.


Diesel projects get funding boost

New York, NY, United States
The US Environmental Protection Agency (EPA) and New Jersey have slated almost USD1 million to fund clean diesel projects across New Jersey. The state received nearly USD600,000 from the EPA and has leveraged an additional USD393,760 in state funding. The funds will be used to retrofit publicly or privately owned non-road equipment used for construction projects.

The funding covers forklifts, as well as tractors and bulldozers.

"This combined funding will enhance our ongoing efforts to protect children and families from exposure to harmful diesel emissions," says New Jersey Department of Environmental Protection Commissioner Lisa P. Jackson. "Municipalities can now partner with the state to improve air quality in our neighbourhoods."

Diesel engines spew some 7.3 million tons of nitrogen oxide and 333,000 tons of soot annually, which is linked to thousands of premature deaths, hundreds of thousands of asthma attacks and millions of lost work days.

Today's announcement, aimed mostly at outdoor equipment, represents only a portion of funding for clean diesel projects under the $50 million National Clean Diesel Campaign. The funding, newly available this year, will support grants to help save fuel and lower greenhouse gas and diesel exhaust emissions from the existing fleet of 11 million diesel engines. The EPA's new heavy-duty highway and non-road diesel engine standards will take effect over the next decade, and will significantly reduce emissions from new engines. The standards, however, apply only to engines manufactured in or after 2007.

The 11 million diesel engines in use in the United States today will continue to pollute unless emissions are controlled with innovative technology and/or cleaner fuels, according to authorities.

New weighing system for forklifts

Stroud, United Kingdom
RDS Technology's new onboard load monitoring and weighing systems help operators to safely load their machines and avoid tipping them.

The Liftlog is a weighing and load monitoring instrument that displays the live weight and features visual and audible overload warning alarms.

Mark Evans, business development manager for RDS, says the Liftlog also has a multiple channel weighing option for use with different attachments or products as well as an instrument that measures forklift speed and distance with over-speed alarms.

He says the systems can be fitted to all types of forklifts, including counterbalance and articulated forklifts.

Evans says the system has no maximum weight restriction.

"These systems are ideal for use in yard and warehouse distribution environments to check-weigh incoming goods and accurately and correctly load vehicles and storage systems.

"Minimising the need to use floor mounted platform scales, the systems reduce site traffic and coupled with overload alarms, increase site safety."

Evans says the Liftalert and Liftlog 100 differ from other systems because they have been specifically designed for forklifts.


Showcase your product to +120,000 readers for USD465!
Forkliftaction.com News is digested by +120,000 readers, industry professionals active in the materials handling industry.

Is your product a must for the forklift operator, fleet manager, dealer or manufacturer? Then this is the place to introduce your product, whether it is a forklift, an attachment, component or accessory.

View our current advertisers in the column "Product Watch" lower in this newsletter. For USD465 your product can be featured in this column, with a photo, a product description and your contact details.

Your product remains featured on our website: click here to view the Product Watch advertisements in our web portal.

Order now for an insert in next week's newsletter!
Write to marketing@forkliftaction.com
Phone: +61 7 3369 9090 OR Fax: +61 7 3369 9096

AC technology more energy efficient

Milton Keynes, United Kingdom
Jungheinrich's latest machines will leave less of a mark on the planet because of the use of fourth-generation AC technology, which makes them up to 20% more energy efficient than their rivals.

The EFG 213-220 (a three-wheel configuration forklift with twin-coupled rear wheels) and EFG 316-320 (a four-wheel model) both use the AC technology in their drive, hydraulic and steering systems, thereby reducing energy costs.

Both machines achieve constant low battery consumption and can run for longer periods on a single battery charge. Jungheinrich says independent tests of the EFG have found that during a typical shift, the machines will operate for half an hour longer than those of competitors before a battery charge is needed.

Craig Johnson, marketing manager for Jungheinrich UK, says the company first developed AC motors in 1994 and the technology has come a long way since then. "Our Generation 4 AC motors offer exceptionally high performance."

He adds, "Our new electric counterbalance machines offer a level of performance that is comparable to that achieved by an IC engine-powered truck."

Johnson says AC motors have fewer moving parts so the forklifts are more service-friendly and have less downtime.

"The forklifts are comfortable to operate throughout even the most demanding shift with the power-assisted steering. There is more leg room for the operator and the majority of the conventional steering column is not there so getting in and out of the forklift is much easier."

One of the time-saving features of the EFG is the ease with which batteries can be topped up. Operators can charge or change the battery simply from the side of the forklift. The side-opening battery door allows the battery to be pulled out with a hand pallet.

Johnson says because Jungheinrich manufactures all the motors in the EFG range and specifically designs and manufactures the forklift's fully sealed electronic controller and onboard software, the machines are more reliable and energy efficient.

Movers and Shakers

International
Greene, NY, US
Richard Baker has been appointed manager of marketing communications for the Raymond Corporation. Prior to joining Raymond, he was the director of marketing for Show Works, a Chicago-based event marketing and promotions agency. Baker has a master's degree in communications from St. Louis University and a master's degree in advertising study from Northwestern University in Evanston, Illinois.

Redmond, WA, US
Terex Aerial Work Platforms (AWP) has appointed Tim Maxson as the plant director for Terex Load King. Maxson will be based at the Load King facility in Elk Point, South Dakota. Prior to joining Terex Load King, Maxson served as the director of electronic systems division for Raven Industries. Before working for Raven, he held executive leadership roles with Aveo Inc and Gateway Computer. Maxson has a degree in business administration from Ohio State University and has served in United States Air Force as an aeronautical intelligence officer.

Shady Grove, PA, US
Brian Peretin has been named vice president of sales and marketing for Manitowoc's National Crane brand. Prior to this position, Peretin was sales manager for Manitowoc's Potain tower cranes and self-erecting cranes in North America. Peretin started his career with Krupp Cranes, a German mobile crane manufacturer, as a sales trainee. He obtained a bachelor's degree in finance and economics in 1992 from the University of Pittsburgh at Johnstown.

Moscow, Russia
Ramirent has appointed Grigory Grif as its country manager for Russia. Grif has been employed by Ramirent since 2004 as general manager of Ramirent's operations in St. Petersburg. Prior to Ramirent, Grif was the general manager at NCC Industry and general manager of Altima, the rental division of NCC.

Tiffin, OH, US
Palfinger has appointed Hubert Palfinger Junior as deputy chairman of the supervisory board. He will take over from his father, Hubert Palfinger, who will retain a seat on the board. Palfinger Snr was chairman of the board from 1997 to 2003. His current appointment as a director expires next year.


Regulators probe carbon monoxide incident
Westport, WA, United States
Workplace regulators in Washington state are investigating an apparent forklift-related carbon monoxide poisoning impacting 28 workers at a cold storage facility of Ocean Cold.

Propane-powered forklifts from the seafood processing plant are being tested, and Ocean Cold now uses battery-powered forklifts.

On 23 September, local fire and police departments and an ambulance service responded to a 1.26 am emergency call from Ocean Cold in Westport and found more than 20 workers outside the plant vomiting and experiencing headaches. Of 28 persons treated initially at the Grays Harbor Community Hospital, 11 were transferred to Virginia Mason Hospital and Medical Center in Seattle for more treatment.

The investigation may last two months.

Ocean Cold's parent company, Ocean Gold Seafoods Inc of Westport, had a separate carbon monoxide incident in September 2007 "where a worker operating a propane-powered forklift in a plant freezer was overcome by carbon monoxide," says Elaine Fischer of the state's labour and industries (L&I) department. "Co-workers found him sitting on the forklift, unresponsive."

Fischer notes the worker, in his first day on the job, "was admitted to the hospital for hyperbaric chamber treatments and survived the incident. The forklift in the 2007 incident was a Caterpillar model GC18K."

Ocean Gold was fined USD10,050 after being cited for six serious violations relating to training forklift operators, educating drivers on carbon monoxide hazards, not controlling the carbon monoxide hazard in an enclosed area and hazardous noise levels for operators.

L&I issued a reminder "in light of the apparent carbon monoxide poisoning" at Ocean Cold.

Steve Cant notes: "Every fall and winter, we see an increase in these incidents. The exposures may involve large numbers of workers in a single incident." Cant is assistant director of the occupational safety and health division within L&I.

All internal combustion engines produce carbon monoxide that can build up in enclosed spaces to dangerous and possibly deadly amounts, the agency says. L&I offers free safety consultations to employers needing help in assessing workplace hazards.

| | |
| --- | --- |
| | |
Third flame-proof forklift ordered

BRISBANE, Queensland, Australia
NYK Forklifts of Brisbane has received a third order for its Nichiyu specialist flame-proof forklifts from a major paints and chemicals supplier.

Akzo Nobel already utilises two Nichiyu E-70 forklifts in its 2,800 square metre warehouse in Yeronga and has just placed an order for its third.

According to NYK Forklifts general manager Phil Singleton, the main features required by the customer were that the forklifts be flame-proof and explosion-proof to Zone 1 Class 1 due to their proximity to paints and chemicals in the warehouse.

"All machines have energy-efficient regenerative power capabilities and power steering on demand to ensure energy is not wasted and operating times between recharging shifts is optimised," he says.

"The new 70 series (forklifts) are eco-friendly and becoming the standard for use in the food, pharmaceutical and paint industries due to government legislation regarding emissions and flame-proofing in warehouses," he tells Forkliftaction.com News.

Singleton also stresses their easy servicing and battery maintenance features along with ease of operation.

Akzo Nobel warehouse manager Courtney Cooper tells Forkliftaction.com News that the company shifts around 700-800 litres of paint a month, of which two-thirds is handled by the forklifts.

"The new Nichiyu forklifts are very user-friendly and comfortable and, in particular, we were impressed by the battery system as the battery can be (easily) removed … from the comfort of the operator's seat.

Also, the watering system is a single system so the battery can be topped up using a single press of the watering gun with an automatic cut-off when filled.

Fine for forklift injury
REGENCY PARK, South Australia, Australia
A company was fined AUD32,000 last week over an incident in which a worker's foot was crushed by a forklift.

Pure Logistics Cold Chain Pty Ltd (PLCC), formerly known as Scotts Refrigerated Freightways Pty Ltd, was found guilty and convicted in an ex parte hearing.

The incident occurred in January 2006 at PLCC's coldroom warehouse at Regency Park, South Australia

The victim, a 35-year-old male driver, was waiting to collect paperwork for his delivery at a bench inside the warehouse, when he was struck from behind by a reversing forklift and knocked to the ground.

His left foot was severely crushed, requiring extensive surgery including the insertion of plates and screws. He now has a painful permanent disability in his foot and had to leave his job due to his injuries. The victim told the court he was unemployed and felt "very much disabled and discarded".

Upon investigating, SafeWork SA found numerous safety failures by the employer:
• Not all forklifts had working audible warning devices and flashing lights (including the one involved).
• No speed limit applied to forklift drivers.
• There were no physical barriers to protect people from contact with forklifts.
• The system of traffic control to separate people from forklifts was inadequate.
• There were no designated walkways, and floor markings were faded.
• There was no evidence of hazard identification, risk assessment or risk control measures for the tasks performed.

SafeWork SA says contact with moving objects is a common source of harm in the workplace, and forklifts rank alongside tractors as some of the most dangerous pieces of machinery in Australian workplaces.

Major freight project begins

WODONGA, Victoria, Australia
Work has begun on the Wodonga Rail Bypass, the first step in the AUD501.3 million project to revitalise Victoria's north-east rail corridor by creating an interstate rail freight super-highway and delivering major passenger rail service improvements.

The North-East Rail Revitalisation Project will construct a rail bypass of Wodonga and convert 200 kilometres of broad-gauge track to standard gauge to deliver a first-class passenger and rail link between Australia's economic hubs, Melbourne and Sydney, and improve passenger rail services between Melbourne and Albury-Wodonga.

The freight route between Melbourne and Sydney is Australia's busiest, with freight volumes forecast to increase by 70% in the next 20 years.

The project is part of the AUD2.4 billion being invested by the Australian government and the Australian Rail Track Corporation in a better east coast rail freight line.

The North-East Rail Revitalisation Project will be completed in 2010.

Young workers at risk
MELBOURNE, Victoria, Australia
The likelihood of younger workers being injured at work is almost double the rate of their older counterparts.

Research conducted by WorkSafe, ABS and DHS reveals:
• in the last five years, 15 young workers (aged 15-24 ) have been killed at work;
• young males under 24 have the second highest rate of injuries of all age groups by gender, second only to males aged 45 to 54;
• although females have lower rates of injury than males, young females (24 and under) have the highest;
• young males (aged 15 to 19) in regional Victoria are four times more likely to be hospitalised than workers of the same age and gender in the city; and
• younger workers have a lower rate of claiming workers' compensation, but it is believed that the figure is under-represented

New research conducted by WorkSafe involving 1,600 young workers also found that
younger workers are less likely to be consulted on safety in the workplace, don't have the confidence to raise issues, may not understand or know their rights and, alarmingly, don't consider workplace safety as important as road or public safety.

WorkSafe Victoria has launched a graphic new campaign aimed at Generation Y, their families and employers in a bid to reduce the rate of young workers ending up in the emergency ward at hospitals as a result of workplace injuries.

The new campaign features young workers in a variety of occupations sustaining traumatic injuries loosely based on real accidents investigated by WorkSafe Victoria.

In coming weeks, WorkSafe will be commencing an enforcement campaign involving inspections of industries with a high concentration of young workers including retail, hospitality, construction and manufacturing across the state.

Forklift thief eludes police
FOOTSCRAY, Victoria, Australia
A man stole a forklift and then crashed it through a shop window after his efforts to secure work at Melbourne's wholesale produce market were unsuccessful.

According to the Herald Sun, he stole the forklift and drove it wildly around the market before heading for Barclay Square.

Road workers report seeing the man driving on the wrong side of the road, mounting footpaths before reversing through the shop window of a bicycle shop.

The police were called but, according to eye-witnesses, the man, who was wearing a reflector vest, blended in with other maintenance and road workers, and disappeared soon after by catching a taxi.


Send this newsletter to an associate

"Hangcha's Olympic Promotion" follow-up

The HANGCHA TEAM is thrilled to congratulate HANGCHA's dealers in the U.K., Portugal, Germany, Denmark, Canada, Chile, Mexico, India, Melta, etc. who took part in HANGCHA's Olympic Promotion offer.

Click here for the full text of this release, including pictures.


Warehouse Safety Solutions release their Fleet Check system

Whilst most companies in Australia are suffering from the economic slow down, Warehouse Safety Solutions (WSS) is experiencing a huge growth spurt. WSS currently trade in Australia, New Zealand, Fiji, Malaysia, Singapore, Thailand, Vietnam, Singapore, Indonesia and the UK, with plans to exhibit at Promat 2009 in the USA in January.

Click here for more information on this product, including pictures.







Tip off Forkliftaction.com
Do you know something our readers should know? Write to
news@forkliftaction.com
or provide information anonymously
here
.


Jobs
1. Research Specialist - Bi-lingual - Full time
United States, Olathe
2. Sales Manager - Hyster National Accounts - Full time
United States, Any Town, North East Region
3. Sales Manager - Hyster National Accounts - Full time
United States, Any Town, Central US
4. Technician - Full time
United States, New Haven CT
5. Safety Manager - Full time
United States, Phoenix, Arizona
6. Service Manager - Full time
United States, Oregon
7. Service Administration - Full time
United States, Tupelo
8. Warehouse Products Regional Manager - Full time
United States, Eastern U.S.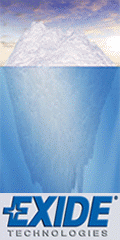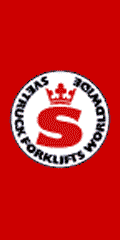 Editorial Calendar 2008
January
Review of 2007
February
Forklift safety in warehouses
March
Forklifts in the construction industry
April
Materials Handling in the Benelux
May
Straddle Carriers
June
Attachments: clamps
July
ICE forklifts - trends
August
The forklift market in Australia
September
Batteries and chargers
October
Pallet stackers
November
The forklift market in Russia