Send this newsletter to an associate
We all need a bit of inspiration – especially in these demanding economic times. And this week's profile of Clark Material Handling chairman Baik Sung-Hak certainly fits the bill. Baik's rags-to-riches tale is a powerful story and one with a happy ending not only for the entrepreneur, but for the thousands of lives he has touched. It's truly enlightening to read about the Korean businessman's commitment to charity and to fair trade. The chairman's empathy and sense of community responsibility is especially enlightened in the competitive world of materials handling and sends a very strong message that profit is not everything. To find out more about the true measure of success, please read this week's profile.





| | |
| --- | --- |
| | |

SPREAD YOUR ADVERTISING DOLLAR FURTHER
In the current tight economic conditions, you will be expecting maximum results from your marketing budget. And targeted online advertising delivers real results for a modest investment.

Forkliftaction.com has the biggest audience in the worldwide forklift industry, and at internet prices, its now easy to reach these professionals.

Over 39,000 industry professionals have registered with Forkliftaction.com while each week more than 125,000 industry players read the newsletter. The industry web portal gets over 250,000 visits every month.

Forkliftaction.com offers an exciting range of opportunities. Catering for both international and local advertising campaigns, there are options to advertise your products or to strengthen your brand. From media releases and product profiles to display ads (banners), your company can benefit from exposure on our web pages as well as in the newsletter.

We can tailor a campaign that meets your objectives and budget, backed with comprehensive web statistics, audience profiles and flexible advertising schedules – and without huge production costs.

For more information or a no-obligation quote, email marketing@forkliftaction.com, phone +61 7 3369 9090 or fax +61 7 3369 9096.

Cal-Lift adds Clark to product line

Commerce, CA, United States
Southern California dealership Cal-Lift Inc has added the equipment of Clark Material Handling Co to its product mix and is shopping for a new home in the City of Industry.

"The appointment of Cal-Lift gives Clark additional coverage in the large Los Angeles and Inland Empire markets," says Scott Johnson, director of dealer services with Lexington, Kentucky-based Clark, in disclosing the appointment last week.

Cal-Lift dealer principal Mark Maechling notes, "Clark offers a tremendous growth opportunity".

Another dealership, Clarklift of California with locations in Santa Fe Springs and Ontario, California remains an authorised Clark dealer in Los Angeles and the Inland Empire, Johnson says. "We believe the LA market is large enough to support more than one dealer." Dealer principal Fernando Corral heads the Clarklift of California organisation.

Maechling owns Cal-Lift and serves as president and chief executive officer.

Commerce-based Cal-Lift was formed in 1964, employs 75 staff and recorded sales of USD32 million for the fiscal year ended 30 September, up 10% from the previous fiscal year.

In addition to Clark, Cal-Lift represents the product lines of Taylor, Linde, Mitsubishi and Ottawa.

Cal-Lift has a strong market position in bigger forklifts from Louisville, Mississippi-based Taylor Group Inc, Maechling observes. Now with Clark, "we will have a better opportunity to compete on small lift trucks with Hyster, Yale and Toyota".

Cal-Lift operates in a 60-year-old 20,000 square foot (1,800 sqm) facility in Commerce and, 47 miles (75km) away, a 10,000 square foot (900 sqm) building in Fontana.

"Our existing (Commerce) site is too small," Maechling notes. "We need more efficiencies, freeway frontage and more fibreoptics instead of copper for communications."

Cal-Lift is bidding on structures and real estate in two possible locations and would like to occupy up to 40,000 square feet (3,600 sqm) in centrally located City of Industry.

Cal-Lift hopes to move to a new site in early 2009 and close both the Commerce and Fontana locations.

Cal-Lift is the latest example showing how the Clark brand continues to grow under the ownership of Young-An Hat Company Ltd (YAHC).
The venerable forklift manufacturer filed in 2000 for protection from creditors under Chapter 11 of the US Bankruptcy Code and emerged from that status in early 2003. YAHC of Buchsan, South Korea was the successful bidder in a bankruptcy court auction.

Chairman Baik Sung-Hak, who established YAHC in 1959, conducts business under a principle of charitably giving back to society. "The Clark of today has adopted the chairman's style and philosophy," Johnson reports. "The result is, we believe, an organisation that is very comfortable to do business with and provides a great deal of partnership security to our valued dealer partners."

Including Cal-Lift, Clark has named six new dealerships this year "with two additional appointments to announce in the next 45 days," Johnson indicates. "The positive results you see today began in earnest as far back as 2005" and include "seven straight quarters of picking up market share."



Element Sealed Maintenance Free Batteries

No More Watering
No More Gassing

Exide's range of Element Maintenance Free batteries have revolutionised the Lead Acid Battery Industry, conquering conventional flooded battery problems. These batteries are suitable for all electric lift truck classes (Counterbalance, Reach and Pallet Movers).

Element Maintenance Free relieves the operator of – Weekly Watering – Acid Equalisation – Battery Cleaning – offering greater safety without acid spills or gassing into the atmosphere.

The Element battery has no free flowing electrolyte providing increased efficiency in cold storage applications. There is no requirement for dedicated charging station; opportunity and point of use charging can be spread throughout the warehouse making better use of floor space.


Exide Technologies.
Locked Bag 416,
Milperra N.S.W 1891
Sales & Service 1300 365 959
email:motivepower@ap.exide.com
www.exide.com.au



Report reflects tough 2008
London, United Kingdom
Plimsoll's recent analysis of the UK forklift industry found 2008 has been a year of struggle and loss.

The analysis reports companies are faced with a stark choice: hold on to sales at reduced margins, or opt to reduce in size and scale.

Of the 487 firms analysed, 143 are losing money. David Pattison, senior analyst of Plimsoll, says this is a direct consequence of rising costs and price reductions, set against a slowing market.

Pattison says there is a concern over the number of forklift firms using an overdraft as a permanent means of finance. "This is a dangerous position for any company to find itself in. The banks are taking a critical look at all unsecured finance and are reassessing their exposure to small businesses," he says. "This could leave these firms in a position where their overdraft would need paying back on demand. Many of these firms simply cannot afford to do this."

The Plimsoll analysis found at least 118 companies identified in the analysis are running a dangerously high chance of failure, unless their problems are addressed.

On a positive note, the report did highlight 72 companies that improved performance throughout 2008. These companies reported a return to profit after having previously reported losses, a result of tighter cost control and a reduction in overheads.

For the rest of 2008, the analysis predicts increased acquisition activity, driven by two objectives - classic distress sales where sound businesses will be bought at bargain prices and larger players in the market using the opportunity to snap up smaller players in the market who add value to their core business.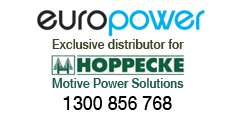 Thai market continues to grow for Konecranes

Chonburi, Thailand
Thai terminal operator TIPS Co. Ltd has ordered four reachstackers and three empty container handlers from Konecranes. The machines will be delivered in February 2009.

The order reaffirms Konecranes' continued growth in the Thai market. Ryan Flynn, Konecranes's director of ports in North East and South East Asia, says Thailand has been a growing market for the company since it first established there in 1993.

"It is now a major market that is very important to us because of its many heavy industries," he says. "We have built our infrastructure to cover Thailand with offices in several regions of the country, which allows us not only to be closer to the customer, but also to stay in constant communication while (installing) the product and providing service, parts and support."

"The economy is also experiencing solid growth and this has a positive impact on the port and logistics sector where we are seeing opportunities for our container-handling equipment," says Flynn.

Captain Chatchawan Ghettalae, general manager of TIPS, says the new reachstackers and empty container handlers will sustain TIPS's high level of customer service.

"We also see the order as a great opportunity for TIPS and Konecranes to benefit as we grow together in this global environment."

The machines will be used at Laem Chabang Port's B4 terminal, 130 kilometres south east of Bangkok.

The machines are equipped with the latest Konecranes technology and have load-sensing hydraulics which automatically calculate the power needed from the engine for the weight being lifted. This 'power on demand' variable rpm results in improved fuel efficiency.

Both empty handlers and reach stackers are also equipped with Konecranes's Eco-Drive system.

Flynn says that through this system, the customer can monitor many more aspects of the machine and its performance. "For example, TIPS would be able to track individual drivers and machines in terms of fuel consumption, productive hours, time spent driving versus lifting, number of containers lifted, to name a few.

"With rising fuel costs, customers are placing more emphasis on fuel-efficient container-handling equipment," says Flynn.


Rushlift supplies forklifts to logistics company

Northamptonshire, United Kingdom
UK materials handling supplier Rushlift has signed a deal to supply 10 Komatsu forklifts to a Northamptonshire logistics company.

Fortec Pallet Distribution Network will put the forklifts to work at its drive-through operation in Watling Park hub, near Watford Gap Services.

Alan Robertson, operations manager for Fortec, says the fleet was chosen for its combination of lifting speed, stability and reliability.

"Safety and stability are key issues for us, as we work in such a busy environment where time is of the essence," he says. "Rushlift understands our requirements and has a proven track record with Komatsu forklifts on the site."

The 2.5 tonne machines have side-shifting fork positioners, which mean the forklift operators do not have to leave their seats to adjust to different types of loads. Robertson says this is important because the operations floor is a no-pedestrian area.

John Chappell, sales and marketing director of Rushlift, says the Fortec deal shows that working together to find the right truck specification can provide real benefits to a truck operation.

"Good service and support are essential in an operation like Fortec's, as is attention to detail on the truck specification," he notes.

Proper training key to avoiding accidents
Corby, United Kingdom
Two UK companies has been ordered to pay GBP104,000 (USD185,265) after a forklift truck overturned, killing the driver.

Welwood Roofing Services has been fined GBP50,000 (USD89,015) plus costs due to the health and safety breaches which led to the incident.

A second company, Building Research Establishment, has being fined GBP17,500 (USD31,176) plus GBP12,000 (USD21,378) in costs for its role in the accident.

The accident occurred when the employee was manoeuvring a forklift he was not trained to use.

Richard Shore, managing director of Mentor Training, says the accident could have been avoided if the companies had followed the recommendations of Health & Safety Executive guidance.

"An accredited training course for a novice counterbalance truck operator will take three to five days to complete," he comments.

Shore says forklift-training courses are very accessible. "There is a wide choice of training organisations - from one-man bands to larger companies offering a nationwide service.

"The lead time (from booking to delivery) is normally seven to 14 days and in 99% of cases, the instructor travels to the customer site so that delegates are trained in the environment in which they will operate and on the equipment they will be using."

He adds this accessibility makes training quick, available and very cost-effective for the employer.

Shore comments he not is sure why companies do not invest in training for their workers.

"They probably think that saving money on training will make their business more successful," he says. "Nothing could be further from the truth, as training not only reduces damage to loads, buildings and equipment, it also saves lives and means that operations are done efficiently and safely."


Ikea uses 32 electrics in new centre

Spanaway, WA, United States
Home furnishings retailer Ikea is operating 32 battery-powered forklifts in a new 830,000 square foot (74,700sq m) distribution centre in Spanaway. Company policy prevents the multinational from identifying its suppliers, so details of the forklifts are not revealed.

Ikea uses the forklifts for moving goods to and from loading bays and automated storage racks. Some racks in the stacking system have shelves that reach as high as 100 feet (30.8m).

The centre employs 125, cost USD75 million and is expandable to more than 1 million square feet (90,000sq m). Ikea acquired the industrial land from the Port of Tacoma for USD8.67 million. Proximity to the Pacific Ocean-accessible port was a key element in determining the location.

The distribution centre serves Ikea's needs in four states and two Canadian provinces and will receive goods from about 1,300 suppliers in 54 countries. The site is Ikea's seventh distribution centre in North America.

Speakers at the 17 September dedication ceremony included Chris Gregoire, State of Washington governor; Don Johnson, Port of Tacoma commissioner; Terry Lee, Pierce County council chairman; and Keith Keller, Ikea North America distribution services president.

The Dutch non-profit Stichting Ingka Foundation owns Ingka Holding BV, which operates and franchises 285 Ikea stores in 36 countries.

Rocla wins award for AGVS

Järvenpää, Finland
Finnish company Rocla has been awarded the global Automated Guided Vehicle Systems (AGVS) Award 2008 in honour of its achievements, innovations and best practice in the field.

Tapio Rummukainen, CEO of Rocla, says the company is honoured to be recognised as an innovator in this tough and competitive industry.

"I am particularly pleased that the jury highlighted both technical and commercial merits of the concept. Special thanks were given to the modular design and flexibility of the technical concept and to the leasing opportunity of the commercial application," he says. "It proves that we are on the right path in bringing automation to standard warehouse trucks and in building a business concept around it."

Professor Lothar Schulze, chairman of the jury, says the award signals capability, competitiveness and leadership within the industry.

"This is the first time the biannual award has been given. Its purpose is to promote the awareness of leading-edge automation solutions globally.

"We chose Rocla because their automated warehouse truck concept is truly original and innovative both in technical and in economic context. It increases the attractiveness of AGVS compared to manual systems."

Rummukainen says Rocla has been successful in combining warehouse truck design and manufacturing expertise to automated guided vehicles.

"Through this success, we have created the world's first serially manufactured, automated warehouse truck. With this new concept, we are able to offer standardised, flexible AGV systems with short delivery times."

Rummukainen says the award gives Rocla one more selling argument. "I hope that it also brings us more visibility in the AGVS market in general.

"Innovation is at the heart of our operations, and we continuously strive to launch intelligent, innovative products that enhance our customers' logistics processes," he says.

New hire scheme to reduce costs

Staffordshire, United Kingdom
UK materials handling equipment supplier, Briggs Equipment has launched a new hire scheme promising lower hire costs and greater contract flexibility.

The new FlexiHire scheme will allow customers to hire trucks at long-term hire rates (five years or more) while taking on only a one-year commitment.

Briggs anticipates hire costs should be reduced by 5% to 10%.

Tony Rooney, sales and marketing director, says the scheme bridges the gap between long- and short-term hire and recognises the prevalent dissatisfaction over forklift hire.

"The market is changing and we have been listening to our customers and have identified a gap in the market that offers complete flexibility. We feel this will provide all our customers total solutions to meet their business needs.

"Briggs' decision to accommodate market needs follows a lot of research," Rooney says. "(FlexiHire) clearly reflects what the market has been seeking for years."

Briggs approached its existing customer base and potential customers to determine the best format for the new scheme. Rooney says Brigg's customers have stressed that it is hard to forecast five years.

"Five years is often too long to commit to a product, but the forklift industry has resisted five-year contracts with one-year break clauses because of the financial risks involved if many customers return their trucks after one year."

The FlexiHire scheme will cover Briggs' range of counterbalance trucks in the 1.5 tonne to 5 tonne range, reach trucks and powered pallet trucks.

TNT worker wins safety prize

Staffordshire, United Kingdom
TNT's Steve Price has been recognised as the best in the business after winning a national operational safety competition.

Price, who works at TNT's Express Services' Worcester Depot, competed against dozens of competitors from around the UK for the title of Loading Bay Operative (LBO) of 2008.

Competitors had to perform a series of practical exercises and tests designed to evaluate their skills and knowledge. The competition recognises excellence and best practice among TNT's drivers, forklift operators and loading bay operatives.

Price won GBP2,500 (USD4,451), a trophy and a bottle of champagne.
Runners-up received GBP1,250 (USD2,225) and third-place winners won GBP750 (USD1,333).

Price says he has entered the competition a couple of times, but never won. "The competition never gets any easier. It was a tough test but it is good fun," he says. "It's really satisfying to come out the other side knowing that you are the best LBO out of thousands."

Flexi EURO joins fast lane

Woking, United Kingdom
A leading UK Formula One motor racing team has selected Flexi as its parts store forklift.

The electric-powered Flexi EURO articulated forklift, fitted with non-marking tyres and painted brilliant white, will handle the expensive component parts used on the million-dollar racing cars. The EURO will also be used to handle other high-tech diagnostic equipment and tools.

The EURO was painted white to fit in with professional racing's clean-room environment.

While Flexi did not name its new customer, only the McLaren team has facilities in Woking.

John Maguire, sales and marketing director of Narrow Aisle Flexi, says the F1 team decided to change to the Flexi EURO after seeing it in action.

"The client has used articulated trucks at its operation in Woking for a number of years, but decided to change supplier after seeing the Flexi EURO's high build quality.

"The client needed a forklift capable of operating safely and efficiently at all times because of the very expensive - almost space-age - components that it has to handle," he says. "After trials, it was felt that the team's needs were best met by the Flexi EURO."

McLaren is currently leading the Formula One constructor tally, one point ahead of Ferrari, but it's unlikely the forklift choice has influenced the results.

AeroVironment, TMHU link on fast-charge systems

Monrovia, CA, United States
AeroVironment Inc (AV) has formed an alliance with Toyota Material Handling USA Inc (TMHU) under which TMHU forklift dealers carry AV's PosiCharge systems for fast-charging batteries.

The alliance between a fast-charge system maker and a major forklift manufacturer is the first of which AV is aware, says Steven Gitlin, director of AV marketing strategy.

AV has other arrangements under which Ford Motor Co, retailer Ikea and Southwest Airlines use AV fast-charge systems. "Ford decided a few years ago to outfit its entire North American operations (with AV systems) for all forklifts," Gitlin notes. "Similarly, Ikea has multiple installations of our systems."

Other US-based suppliers of fast-charge systems include Power Designers USA LLC of Madison, Wisconsin and Aker Wade Power Technologies LLC of Charlottesville, Virginia.

The AV-TMHU alliance provides for the availability of PosiCharge systems through 68 authorised Toyota forklift leaders with 190 locations throughout the US.

Each AV PosiCharge system costs USD7,500 to USD10,000 per vehicle, depending on which model is used. PosiCharge products for use in one or more categories of Class 1-3 forklifts include the ELT, DVS, MVS and SVS systems. Differences involve duty-cycle requirements and amperage delivery strength for single or multi-vehicle charging.

AV began placing PosiCharge systems in customer facilities in 2000, usually as a retrofit in place of traditional battery recharging programs that require dedicated storage and battery-swap-out locations.

"PosiCharge systems can be placed around a facility" and save 15-30 minutes of employee time per shift, Gitlin says. "Our system has a (semiconductor) chip that identifies the battery" and puts in a charge at a high current suitable for that specific battery "in a shorter amount of time while monitoring the temperature and health of the battery".

PosiCharge Systems accounted for sales of USD18.6 million, or 11.6%, of AeroVironment's USD215.7 million revenue for the fiscal year ended April 30. Small unmanned aircraft systems, usually for military applications, generate the bulk of sales for Monrovia-based AeroVironment.

Duke presents award to JCB

Staffordshire, United Kingdom
The Duke of Gloucester has presented a Queen's Award to JCB in recognition of its export achievement. The award – in the International Trade category – was presented to Matthew Taylor, JCB's group CEO, at a ceremony at the World Parts Centre. Many of the employees who contributed to the success attended the ceremony.

HM Lord Lieutenant for Staffordshire, James Hawley, told the gathering, "in recent years, awards for export achievement have declined and this makes today's award even more special. It shows the enormous commitment that JCB have to supporting their customers all over the globe.

"Unlike personal honours, the Queen's Awards are given to the company as a whole and, therefore, to all employees working as a team. You have all played your part and I hope that you all feel proud of your achievement and that your company will continue to prosper in the future."

Taylor says JCB Service is proud to have been chosen for this Queen's Award, which is the 23rd for the JCB Group. (See: Forkliftaction.com News #377).

Stadium's 'No Forklifts' signs go on sale

New York, NY, United States
The sale of memorabilia from the baseball New York Mets' now-vacant Shea Stadium includes 10 signs saying either "Low Clearance—No Forklifts" or simply "No Forklifts."

As of 30 September, buyers had snapped up eight of the forklift signs at the asking price of USD50 each.

The artifacts are available because the Mets will occupy a new facility nearby beginning in the 2009 season, and Shea Stadium will be dismantled.

The forklift signs are inexpensive in comparison with the asking price of USD100,000 for the Mets' dugout or USD50,000 for the visitors' dugout or each of the 1969 or 1986 world championship flags.

MeiGray Group of Branchburg, New Jersey is running the sale involving more than 2,000 items. The Mets intend to donate their portion of the net proceeds to the Mets Foundation which funds and promotes charitable causes for young people in the community.

Also, the New York Yankees baseball team will play in a new stadium next year, but, so far, the team has not announced plans for Yankee Stadium memorabilia.

| | |
| --- | --- |
| | |
Supply chain report released
Australia
The Logistics Association of Australia Ltd (LAA) and supply chain and logistics management consultant Logistics Bureau have released the first definitive report on the state of the logistics and supply chain industry in Australia.

The report is the first in a series that will provide regular annual updates on the state of the industry. It comprises an economic update and market update, defines market participants and reviews Australian industry performance.

Key findings include:
For Australia, the main threats to growth are the credit crisis in the US, rising inflation, increased fuel and commodity prices and weaker consumer demand. However, the global economy should stabilise in 2009 and recover in 2010.
Transport and logistics are increasingly significant in Australia's economy with a total product equal to 14.5% of GDP. Road transport and services and storage are the major contributors to the industry gross product.
Freight volumes have grown. Japan is the country's largest export market, followed by China.
Sea dominates international freight, but air has a significant share. Road is the major player in domestic freight transport but rail is catching up.
The transport and storage industry is the seventh largest employing industry in Australia with growth anticipated at an average rate of 1.6% pa in the next five years. The storage sector is likely to have the strongest growth.
Fuel costs, wages, depreciation and rent are prime contributors to total costs of transport and warehousing. In the long term, fuel prices are a major challenge for the transport industry.
In 2007/08, labour costs in the transport and storage sector increased by 3.8%, less than the country's average rise of 4.2%.
In the six months to March 2008, industrial rents stabilised in the Gold Coast, Northern NSW, Sydney and Melbourne. Rental growth for the industrial market was above 10% in Perth, Brisbane and Adelaide and limited availability led to rent increases.
Climate change and carbon accounting lead the way in generating industry initiatives to lower emissions.
Other initiatives, such as e-technology, to improve supply chain performance are increasingly being embraced.
With the federal government's scheduled investment, land transport infrastructure for road and rail should see significant improvement.
Mergers and acquisitions have increased over the last 12 months.
While there is still sufficient supply of industrial properties in most regions, some developments may be delayed due to increased construction costs and interest rates.
Australia's logistics spend equates to 9% of GDP, comparable with the logistics spend in Japan, US, Europe and Singapore, which is a good position to be in, in terms of our distance from markets.
Total business inventory has been steadily rising since 1993, with the major industries being manufacturing, retail and wholesale.
From 1993, improved supply chain management practices have led to a decline in the inventory to sales ratio.

Forklift company partners with racing team

BRISBANE, Queensland, Australia
Red Australia, local distributor of Komatsu Forklifts, has announced a two-year team partnership with the prominent Triple Eight Race Engineering Australia (TeamVodafone).

"We are extremely proud to be associated with TeamVodafone, a team that is in contention for the V8 Supercar Championship title," says Shaun O'Brien, national sales and marketing manager for Red Australia.

TeamVodafone drivers Jamie Whincup and Craig Lowndes have begun the endurance season strongly, sitting in third and sixth place on the championship ladder.

"We simply couldn't resist joining a team that clearly demonstrates passion and dedication to excellence which is in line with Red Australia's company ethos," adds O'Brien.

The company released its new electric counterbalance range and 3.5 – 5.0 tonne IC counterbalance range into the Australian market this year, with another release scheduled befor the end of the year.

Melbourne sets container record

MELBOURNE, Victoria, Australia
The Port of Melbourne, Australia's largest container port, has set a new national monthly volume record when it handled over 6,600 containers a day on average in August.

Total container throughput increased by 13% in the month of August to reach a record 205,066 TEU, surpassing the previous monthly high of 202,397 TEU recorded in October 2007.

For the 12 months to August, total container throughput has surged 7.7% to 2.285 million TEU, underpinning Melbourne's international ranking as the only Australian entry in the world's top 50 container ports.

Full container exports for August grew 8% compared with the same period last year while full container imports continued their strong growth, increasing 15.2%.

"To put these figures in perspective, the port has handled an extra 70,000 containers in the month of August compared with the same period five years ago in August 2003," explains PoMC chief executive officer, Stephen Bradford.

"The August figures are well above forecast with the seasonally strong pre-Christmas months ahead. Whilst we do retain a positive trade outlook, we are closely watching if the United States' financial situation impacts on trade and the economy in the months ahead."

The Port of Melbourne handles around 36% of Australia's container trade.

Latest knuckleboom hits Australia

MELBOURNE, Victoria, Australia
Haulotte Group Australia has unveiled its latest rough terrain, all-purpose knuckleboom, the 10.4m HA120PX.

According to the company's GM Mike Corbett, the new model is a versatile and highly manoeuvrable unit with a new oversize standard basket and boasts full multi-function controls with up to five simultaneous and proportional movements possible at any one time.

"Operationally, there is no loss of power or speed as you employ up to five simultaneous functions so there is a marked increase in speed and job efficiency as each task is completed that much quicker," he says.

Designed with zero tailswing and a narrow turning circle for working in cramped areas, the new model also features enhanced rough-terrain driving characteristics including 4WD, differential wheel lock and 26cm high ground clearance, suitable for work in civil engineering and on building and construction sites.

Standard Haulotte features include:
• safety rated for winds up to 45km/h
• tilt controller
• platform load management system
• automatic platform levelling
• 12V-95A starting battery

HA120PX technical specifications include:
• working height 12.4m
• platform height 10.4m
• horizontal outreach 6.6m
• lift capacity 230kg
• length 5.5m, width 1.9m
• stowed height 2.2m
• weight 5,620kg

Congestion charge to cut truck queues

SYDNEY, New South Wales, Australia
Australia's first congestion charge will be one of the measures introduced by the Rees Labor government following the IPART review into Port Botany.

The Off-Peak Incentive Scheme, which makes it cheaper to access the port by night, will relieve truck congestion and increase port efficiency, particularly around Port Botany.

"Congestion and inefficiencies will be reduced when we have round-the-clock access to Port Botany", says ports minister Joe Tripodi.

Tripodi says international ports have introduced peak pricing agreements with significant success. Terminal operators at the ports of Los Angeles and Long Beach in California have had a peak pricing system, PierPASS, for heavy trucks since 2005.

"PierPASS reduced peak congestion and increased off-peak truck movements from 10% to 40%," he reports.

The peak charge will be set in consultation with industry and will be periodically reviewed to ensure demand matches the supply of truck slots into the port.

Forklift competition highlights skill not speed
Australia
Entries are now open for the National Forklift Championships hosted by the SCLAA.

The competition, aimed at recognising the importance of forklift operators in the supply chain and logistics industry, provides operators an opportunity to drive a forklift to a national standard, compete with others around Australia, win prize money, receive a silver trophy and achieve national recognition as a champion.

Last year's winners, Angela Mulloy (Pacific Brands) and Trevor Webb (Sydney Markets), will defend their titles in Melbourne in April in 2009.

Supported by Schaefer Systems International and Hyster forklifts, the competition is open for males and females who have a current forklift licence and can drive either a reach truck or counterbalance forklift in racking.

The competition is based on knowledge and skill, not on speed, according to organisers. Safety is very important. Competitors start with a score of zero and receive points for any errors made. Two winners (a male and a female) are determined by the lowest number of points accrued.

Heat 1, for counterbalance forklifts, will be held in October across Brisbane, Sydney and Melbourne, while heat 2, for reach truck operators, is planned for February 2009.

All participants will receive a certificate of participation in the event. The winners of the final will each receive a prize to the value of $3,000 in addition to a trophy or plaque.

For more information or to get a registration form, telephone: 02 9487 8794.

Driver snaps another award

VICTORIA, Melbourne, Australia
Michael Williams, a forklift driver from Victoria, has won another photographic award.

Williams won the professional category of the annual Australian Museum's 'Up close and spineless' photographic competition for 2008.

His photograph of two stilt flies mating on a leaf was taken while visiting the Monteverde Cloud Forest in Costa Rica.

Earlier this year (Forkliftaction.com News #366), Williams was a finalist in the world's biggest wildlife photography competition, the Shell Wildlife Photographer of the year 2008, run by BBC wildlife magazine in London.

In his spare time, he runs a photography business called 'It's a Wildlife' which raises funds from image sales for environmental and native animal protection groups throughout Australia.


Send this newsletter to an associate


Warehouse Safety Solutions release their Fleet Check system

Whilst most companies in Australia are suffering from the economic slow down, Warehouse Safety Solutions (WSS) is experiencing a huge growth spurt. WSS currently trade in Australia, New Zealand, Fiji, Malaysia, Singapore, Thailand, Vietnam, Singapore, Indonesia and the UK, with plans to exhibit at Promat 2009 in the USA in January.

Click here for more information on this product, including pictures.





Tip off Forkliftaction.com
Do you know something our readers should know? Write to
news@forkliftaction.com
or provide information anonymously
here
.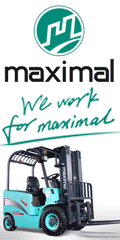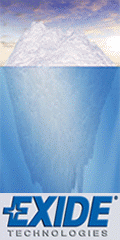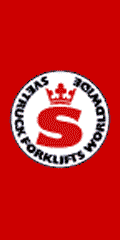 Resumes
1. Corporate Rental Manager, Branch Manager, Outside Sales - Full time
North Carolina, Southeast, open to relocate for the right company, United States
2. Sales, Regional or General Manager - Full time
Southwest or Southcentral U.S., United States
3. Service Manager/Engineer - Full time
Europe, North America,Midle East, Asia, United Arab Emirates
4. Service Technician - Full time
Any, Australia
5. Service Engineer - Full time
any where, Canada
6. MarKeting Director - Contract / temp
Anyware, South Africa
7. Forklift Tech. - Full time
Tampa, FL, United States

Fast Facts

Editorial Calendar 2008
January
Review of 2007
February
Forklift safety in warehouses
March
Forklifts in the construction industry
April
Materials Handling in the Benelux
May
Straddle Carriers
June
Attachments: clamps
July
ICE forklifts - trends
August
The forklift market in Australia
September
Batteries and chargers
October
Pallet stackers
November
The forklift market in Russia