Send this newsletter to an associate

This week's edition includes a few stories about dealership changes in various countries. The clear theme in all of these reports is the importance of dealers in the supply chain. As the front line with end-users, dealers play a vital role as representatives of the manufacturers. And those that succeed are characterised by their understanding of end-user needs. Of course, it also helps if they understand the pressures facing the manufacturers. So, it's a balancing act - and those that seem most accomplished are often in a good position to choose which brands they wish to represent – something of a power shift in the industry and one that is certain to benefit end-users.








Send this newsletter to an associate






Tip off Forkliftaction.com
Do you know something our readers should know? Write to
news@forkliftaction.com
or provide information anonymously
here
.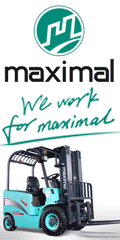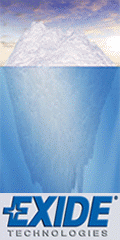 Jobs
1. Electric Service Engineer - Full time
United States, Houston
2. Sales Manager - Full time
United States, Minneapolis/St. Paul
3. Account Manager - Full time
United States, Decatur,GA
4. Vice President Finance Director - Plant Hire - Full time
Kuwait, Kuwait
5. Service Manager - Construction Equipment Leasing - Full time
Kuwait, Kuwait
6. Regional Manager - Crane & Heavy Lift Equipment Leasing - Full time
Kuwait, Kuwait
7. Parts Suppport - Full time
United States, Memphis, TN
8. OEM Sales & Marketing Mgr - Full time
United States, Charlotte
9. Manager of Materials & Sourcing - Full time
United States, St. Louis, Missouri
10. Director of National Accounts - Full time
United States, Dayton, Ohio


Fast Facts

Editorial Calendar 2008
January
Review of 2007
February
Forklift safety in warehouses
March
Forklifts in the construction industry
April
Materials Handling in the Benelux
May
Straddle Carriers
June
Attachments: clamps
July
ICE forklifts - trends
August
The forklift market in Australia
September
Batteries and chargers
October
Pallet stackers
November
The forklift market in Russia