Send this newsletter to an associate
| | |
| --- | --- |
| | Australian readers are used to news about their local market, but this week their story is being heard by a global audience. Forkliftaction.com members in Australasia have for some time received a localised edition of the weekly newsletter in a forerunner to local editions to be rolled out to other markets through this year. This means their stories don't often make it into the Global News part of the newsletter seen by our readers. However, in this edition, the world gets a double dose of Australia – a comprehensive overview of the market by Australian reporter Karen Harverson and a company profile of a successful Melbourne used forklift dealer. And in case anyone missed it, Australia, with its tiny population and geographic isolation, is still celebrating its sixth position in the Olympics medal tally – with 14 gold, 15 silver and 17 bronze medals. Admittedly – and painfully – that's just behind Great Britain, but almost enough to require a forklift when the team arrived back from Beijing (I had to get a materials handling reference in, of course!). |






Forklifts still looking up Down Under

Australia
It may not be a huge market in global terms, but Australia's forklift market is certainly dynamic, diverse and on a growth path. This special report looks at some the major issues facing the market as well as a number of the important industry players, big and small. Read more

| | |
| --- | --- |
| | |
Acquisition opens up Asian market for Terex

Westport, CT, United States
Terex's purchase of Italian port equipment manufacturer, Fantuzzi, as reported last week (Forkliftaction.com news #374) will allow the company to diversify its manufacturing base with particular focus on Asia.

Terex is excited about the opportunities this acquisition offers its existing business to increase its product range and services, and to fill what it perceives as "skill gaps" within its own organisation.

Ronald M. DeFeo, Terex chairman and chief executive officer, says it is a great opportunity. "(Fantuzzi) is a company that had some difficulty in the Italian marketplace, but it has great businesses in Germany and China."

"It is a growth business and provides an attractive growth opportunity in the intermodal transportation area of infrastructure (and) is a logical extension of what we do. It fits our strategy of expansion in key product-related areas."
Terex believes it can make a big difference in the management of the Fantuzzi business.

"We just think, operationally, this company could use Terex's leadership," says DeFeo.

Terex's purchase of Fantuzzi raises the question of global competition. Forkliftaction News approached a number of port operators including NOL, DP World, APM Terminals and PSA International but all declined to comment.

Neil Davidson, Drewery Shipping Consultants director, says any consolidation will naturally affect the choice that port operators have.

"But consolidation is the watchword in so many sectors, including port ownership and also liner shipping.

"As to the effect on port operators of consolidation of equipment manufacturers, I think a lot depends upon there being at least two or three choices of major suppliers. If this is the case, then there will still be a degree of competition as all suppliers are more or less equally able to supply equipment to any particular port."

Fantuzzi has been seeking a strategic partner since early in the year. According to Ron Nichols, Terex Cranes president, the purchase came through an auction process. Other companies involved in the process were Konecranes, Manitowoc and Kalmar.

Despite earning EUR447 million (USD 658 million) last year, Fantuzzi has had some difficulties in the past few months. It missed a bond repayment of EUR55 million (USD80 million) in July and the Italian business has been struggling with cash flow.

DeFeo says it is a business that has been run by a family and although they have done a great job over the years, it is "a business that is out of balance".

"However, we do not believe this business is losing market share. The Chinese and Germans are gaining some share with very strong businesses and excellent backlog," he says. "Maybe some of the Italian businesses are losing market share because they do not have enough cash to run the business effectively and get production out the door. "

Terex acknowledges that it must first "fix the Italian business" before it can access the opportunities in China and Germany.

"It's going to require some work but this is not work that we feel ill-prepared for," says DeFeo.

Terex and Fantuzzi have common businesses in the cranes division and subsidiary PPM's reach stacker lines.

"The reach stacker product lines fit well with the broader Fantuzzi equipment," says DeFeo. "There are minimal customer and geographic overlaps, so (there are) a lot of nice synergies between our existing businesses.

"This acquisition helps us solve an 'orphan' product category in our family."

Fantuzzi is considered a global leader in port technology. It has a diverse product line – ship-to-shore, rail and rubber-tyred gantry cranes (34% of its product mix), straddle carriers (30%), reach stackers and forklifts (28%) and harbour mobile cranes (8%). Revenues are split between Europe, the Middle East and Africa (56%), Asia (27%), North America (11%) and Australia/New Zealand (6%).

It has three manufacturing facilities in Italy and one each in Germany and China.

From a technology standpoint, Terex sees the lifting side of Fantuzzi's business as complementary, with technology from Noell and the Chinese business to have significant financial operational developments that will be deployed in Terex's other crane businesses.

Nichols says there are a number of key leaders at Fantuzzi that Terex will continue to rely on.

"We value these people tremendously and we will work with them. We welcome them to the Terex family and we will blend them into our business.

"Terex has had a skills gap. Our business in the crane side has been stretched at the seams and we have had trouble finding talented people."

Konecranes expands Danish market

Odder, Denmark
Konecranes' decision to purchase a port service company is a move designed to strengthen its position in the Danish market.

Konecranes bought Aarhus Maskinfabrik A/S in August from Hydraulico Holding A/S for an undisclosed sum.

The acquisition will allow Konecranes to expand the products it offers from industrial cranes to the service of port cranes.

Kari Åkman, Nordic area director for Konecranes, says the acquisition supports the company's strategy of expanding its network in important countries.

"In Denmark, ports and harbours are important for our operations. Service is always local business and we have strong operations in industrial crane service in Denmark, but in ports, we have not had a strong local presence."

Konecranes will incorporate Aarhus Maskinfabrik A/S's existing products as part of its Danish operations. Aarhus Maskinfabrik A/S specialises in modernisation of cranes, service, repair and maintenance of port cranes, spare parts, and special crane products such as grabs, lifting devices for special purposes and electronic overload equipment.

"They are experts in large cranes and port service," Åkman tells Forklift Action news. "They will continue providing the services they have been doing in the past, but now they have much stronger support and resources from Konecranes behind them."

Åkman says the acquisition will open further opportunities for expanding Konecranes' market share.

"The good reputation of Aarhus Maskinfabrik and their large customer base are important for us. Through this acquisition, we will be able to serve our customers in the area even better."


Rental demand up for SA French

Spartan, South Africa
SA French has reported an increase in equipment rental demand despite uncertainty in the South African market.

The tower cranes distributor reports equipment rental is up 6% from last year to 10% of the company's turnover with increased growth in telehander rentals.

However, the electricity supply crisis in January has influenced SA French's bottom line. The company expects revenues for the year to be ZAR150 million (USD19.2 million) for the year, compared with the prospectus estimate of ZAR190 million (USD24.3 million).

The increase in the rentals rather than sales of equipment indicates a shift from short-term profitability to longer-term revenues from rentals.

Warwick van Breda, SA French's operations director, says while there is uncertainty in the market in terms of additional investments, there are still projects in progress.

"There are a number of residential and mixed-use developments under way, and it is on these projects that tower crane use is critical.

"We have seen an increase in the residential housing market and the long-awaited spend on infrastructure is finally coming on line.

"There are still a number of jobs that are in final stages of planning or have broken ground – in which case there is demand.

van Breda is not concerned about the uncertain market. He tells Forklift Action News that the uncertain conditions plays into SA French's business strategy going forward.

The company predicts the next big spend will come from the civil engineering sector of the industry and has seen increased demand from the mining sector.

"We anticipate that civil will be a combination of outright purchase and rental, with the rental units being used mostly for the short-term contracts," comments van Breda.

SA French has seen a change in trends with equipment being rented by developers, with telehandlers becoming a common sight on sites.

The reason for the increased use of telehandlers is wider choice and people's ability to try before they buy, he says.

"About 11 manufacturers offer telescopic; this is up from five," he says. "That means people want to test their functionality before they purchase. Similarly, smaller contractors that only require the machine for a week and cannot justify capital expenditure opt for rental.

A telehandler in constant demand for SA French is the 4-t Merlo. Van Breda says the lifting capacity and boom length of the Merlo are the main determinants for its popularity.

"The 17 metre boom on the P40.17 means that on a construction site you are able to use it (with a concrete skip) to pour columns."

van Breda says his company's rental fleet has increased to meet demand and will continue building on its fleet to provide new machines with a short lead-time.

The company has invested ZAR50 million (USD6.4 million) in rental machines and this includes tower cranes, telehandlers and hoists.

Fuel cells on forklifts seen as promising

Rolla, MO, United States
A federal study at the Missouri University of Science and Technology in Rolla is looking at ways to use hydrogen to energise forklifts, back-up power generators, military equipment and consumer products such as cellular telephones.

"Our study is looking at general opportunities for early market deployment of fuel cells, one of which is forklifts and other material handling equipment," says Scott Grasman, associate professor of engineering management. "We will look at lessons learned and best practices related to other studies" such as the four-month 2006 beta trials involving fuel cells on 12 Crown Equipment Corp forklifts in service at two Ohio distribution centers of Wal-Mart Stores Inc.

"Researchers see the forklift industry as one of the leaders in the adoption of fuel cells," notes Grasman, a lead researcher. "The main reason is that the technology is currently available to provide a cost-competitive alternative to battery and other technologies."

Among the advantages for fuel cells on forklifts, Grasman tells Forkliftaction.com News is the fact that "the supporting infrastructure is not a major barrier—as compared to infrastructure for automobiles".

"Material handling equipment can potentially help the financial bottom line with the additional 'bonus' of increased productivity, less noise and less environmental impact."

Researchers are concentrating on some technology that is achievable in the short term versus more difficult barriers. In the not-too-distant future, for instance, a hydrogen-powered fuel cell—instead of a battery—might power a cell phone. But a passenger vehicle run totally on hydrogen fuel cell technology can cost anywhere from USD50,000 to USD1 million now, forming a large impediment.

Forklifts fall into a category that is more economically feasible.

The US Department of Energy (DOE) is funding the study, entitled "Hydrogen Fuel Cell Analysis: Lessons Learned from Stationary Power Generation."


US demand for pallets continues to grow

Cleveland, OH, United States
US demand for pallets is projected to grow by 1.1% annually through to 2012 - to 1.46 billion pallets with a value of USD16.8 billion, according to a 241-page, USD4,500 study from the Freedonia Group Inc of Cleveland. The comparable growth rate from 2002 to 2007 was 0.4%.

Wooden pallets account for about 80% of the US pallet market, but the demand for plastic pallets is projected to grow fastest at 2.4% per year to 131.5 million pallets in 2012. Demand for plastic pallets grew 2.5% from 2002-2007.

Other pallets are made of corrugated paper or metal.

As part of the study, industry market research firm Freedonia developed profiles of 39 pallet manufacturing firms and third-party storage and shipping agents with US market share.

Quinn pleads guilty to reduced charge

Washington, DC, United States
Robert E Quinn has pleaded guilty to a federal charge of making false statements to agents investigating a trade embargo case involving the shipment of forklift parts to Iran.

Sentencing is scheduled for 6 November in the US District Court in Washington.

Under a plea agreement between Quinn and the government, prosecutors moved to dismiss a conspiracy count and five counts of violating US economic sanctions. As reported previously, a jury convicted Quinn on the charges in 2005, and he was sentenced to 39 months in prison. The conviction was overturned in March 2008 after it was learned government attorneys withheld an email beneficial to Quinn's defence.

The shipments were destined for Sepahan Lifter Co, of Esfahan, Iran, and were sent during 2003 on 28 March, 20 August, 20 October, 3 December and 18 December. The trans-shipments of replacement parts from Clark Material Handling Co of Lexington, Kentucky were sent to Iran indirectly through Sharp Line Trading in Dubai, the United Arab Emirates.

The government will not seek jail time for Quinn, who was a Clark vice president. It is expected that Judge John D Bates will sentence Quinn to probation.

Prosecutors offered a plea agreement rather than pursue a new trial.

Quinn has re-entered the material handling industry as a consultant and manufacturers' representative. Quinn and Associates in Lexington represents makers of sweepers, scrubbers, tyres and forklifts.



Feature your media release in Forkliftaction.com News
Forkliftaction.com news reaches over 120,000 mail boxes every week. This makes it the biggest materials handling publication. Forkliftaction.com's online industry centre gets 250,000 visits and serves over 3,000,000 page views per month.

Take advantage of this wide audience to advertise your products or to strengthen your brand.
Forkliftaction.com offers an exciting range of opportunities, catering for both international and local advertising campaigns.

From media releases, product profiles, to display ads (banners): your advertisements can feature on our web pages as well as in the newsletter.

We can tailor a campaign that meets your objectives and budget. We provide web statistics, audience profiles and advertising schedules. You'll find our products very competitive with print and internet equivalents.

For more information or a no obligation quote, email marketing@forkliftaction.com, phone +61 7 3369 9090 or fax +61 7 3369 9096.

Amsted guilty of safety violation in forklift death

Winnipeg, Manitoba, Canada
A Canadian unit of Amsted Industries Inc was fined CAD100,000 (USD95,000) after pleading guilty to a provincial safety violation in the death of a forklift driver.

In December 2005, veteran forklift operator James Nicholson, 54, was attempting to push a load of sheet metal inside a furnace at an Amsted Canada plant in the Winnipeg neighbourhood of Transcona. The stack of material touched already-heated metal, burst into flames and engulfed Nicholson and the forklift in a fireball.

Nicholson was severely burned, endured multiple surgeries and died six weeks later. His wife, Kelly, and a daughter, Caroline, survived the company employee of 27 years.

The propane-powered forklift exploded and was destroyed.

A division of the Manitoba labour and immigration department investigated the incident and found several violations under the Manitoba Work Place Safety and Health Act. Investigators cited the lack of protective headgear, operation of the forklift in inappropriately close proximity to the furnace and management inexperience in overseeing plant operations.

Attorneys for the province and Amsted jointly recommended the fine after reaching an agreement under which the company would plead guilty to one count.

Judge Theodore Lismer ruled on the matter at a 21 August hearing in Manitoba Provincial Court in Winnipeg.

"The fine is the second highest ever imposed in this jurisdiction," says Sean Brennan, senior Crown attorney with the Manitoba justice department's prosecution services office. The highest was CAD150,000 (USD143,000).

Amsted Industries is based in Chicago, Illinois, USA and manufactures industrial components serving primarily the railroad, vehicular, construction and building markets. Amsted acquired the Manitoba operation in its purchase of Griffin Wheel Co.


Toyota and Cat in admired list

New York, United States
Two materials handling and industrial equipment companies have featured in Fortune Magazine's top 50 "World's Most Admired Companies" list.

Caterpillar is listed at 20th (up from 25th in 2007) while Toyota Industry Corporation slipped three places from 28th to 31st. The number one company is Apple.

This is the third year in a row both companies have featured in the top 50 list of Fortune's annual rankings.

The list is compiled by the Hay Group which surveys financial analysts, executives and directors at 358 companies with revenues in excess of USD10 billion. The respondents are asked to rate companies in their own industry on nine key areas from social responsibility to financial soundness.

The global All-Star list is based on a separate vote across 27 industry sectors, in which respondents rank their top 10 firms.

Shankar Basu, president and CEO of Toyota Materials Handling USA, says it is an honour to be admired in such a competitive industry.

"Our team of associates and dealers work diligently to be recognised with such achievement," he says.

The full list can be viewed at www.money.cnn.com.

Two machines in one

Roveleto di Cadeo, Italy
CVS Ferrari has launched a new machine that is a combination of a terminal tractor and a reach stacker.

The CVS Container Runner is able to extend to a height of 40 feet (12 metres) and is able to lift and handle containers stacked on top of each other. This height extension allows the machine to move containers off the back of trucks.

It is available both in a 40 ton single lift version or as a 50/60 ton twin lift and is controlled by a CAN BUS system.

The machine has a low profile, which gives it a higher turning speed and eliminates the risk of accidents. The lower weight of the machine allows improved acceleration. (Forkliftaction.com news #325).

A CVS Ferrari spokesperson says the Container Runner features an automatic centering spreader device and a crab steering system that allows for optimal handling.

"The Container Runner can be considered a versatile machine," says the company official. "In some cases, it may be able to replace two machines – one terminal tractor and one reach stacker. It may also be compatible with a straddle carrier, since it can do the same kind of job, or it can be perfectly integrated into an automated stacking yard system."

The machine is able to pick containers up from the ground and load it on to trailers.

CVS Ferrari plans to produce 10 units next year.

Rail keeps forklift from damaging trailer panels

San Diego, CA, United States
Hyundai Translead has introduced a trailer with an extended scuff rail to prevent forklift damage.

If a forklift hits the lower inside wall of the trailer, the forklift will make contact with an extended extra-tough 16-inch (40 cm) aluminium bottom rail and avoid touching the composite sidewall panels.

Forklift damage is overcome, says Stuart James, vice president of sales, in a press release about the HT Composite XT dry freight van trailer.

The product was displayed at the Great American Trucking Show, held 21-23 August in Dallas, Texas.

The San Diego-based manufacturer has three plants in nearby Tijuana, Mexico, and is a subsidiary of Hyundai Motor Co Korea.

Movers and Shakers

Hyvinkää, Finland
Selma, CA, USA

MEC Aerial Work Platforms has appointed Rob Hime as part of its sales team.
Hime's role covers six states: Minnesota, Wisconsin, Illinois, Indiana, Ohio and Kentucky.

Hime was previously with UpRight where he was senior vice president of North American sales until the business was merged with Snorkel.

Hime has over 25 years' equipment sales experience, including 12 years in the aerial lift industry, most of it working with UpRight.

Meanwhile, MEC's director of business development, Steve Citron, has left the company. Citron spent 20 years with Genie and a short spell with Bil-Jax before joining MEC in late 2007 to help develop its boom line.

Hyvinkää, Finland

Sanna Päiväniemi has been appointed Konecranes Group's new investor relations manager after Konecranes' current IR manager, Paul Lönnfors, decided to return to tertiary studies.

Päiväniemi is experienced in the field of international investor relations. She was previously employed by Glitnir Asset Management Ltd as the business development manager for the investment management business line at Glitnir Bank. Prior to this, Päiväniemi was investor relations manager at FIM Group and Rautaruukki. She has worked as an investment analyst at Opstock Securities.

Hull, UK

Peter Hird has announced a new management team for its training division. Richard Dainty has been appointed as training manager and will be assisted by Tony Armitage.

Dainty moves to Hird after several years as training manager with Willard Handling, a forklift training company. Prior to his work at Willard, he was in the armed forces.

Explosion kills two
Jeddah, Saudi Arabia
Two men were killed and one man is seriously injured after a forklift exploded in Quaizah District.

Authorities believe the accident happened after a spark from welding work reached the nitrogen gas tank on the forklift.

An engineer from Jordan was performing work on a truck next to the forklift when the explosion occurred. He was killed instantly and his assistant from Pakistan died on the way to the hospital.

Another worker was seriously injured and he is receiving treatment in hospital.
The Jeddah Civil Defence teams extinguished the fire and cordoned off the area. An investigation into the accident is under way.

| | |
| --- | --- |
| | |
RFID solution launched at expo
SYDNEY, New South Wales, Australia
A RFID inventory management system that claims to increase retail sales by up to 15%, deliver a 50% reduction in stock-to-floor labour efforts and with near-perfect accuracy, was launched at the Retail Expo Australasia earlier this month in Sydney.

"This new RFID technology means stock numbers, availability and even a product's location can be reported to staff at any time," says Tony Standley of Retail Alert Group.

"A store's walls are fitted with antennae which talk to the RFID panels on each product, so if a pair of jeans is moved to the wrong spot, staff will be notified where it is and, more importantly, where it should be, which also offers an intelligent security solution."

The new RFID system creates a communication system between an outlet's floor, back-of-house, its warehouse and even stock-in-transit, as the wall's antennae detect when stocks are low, items need to be replaced and whether they are on-site or on the way.

Nine West, American Apparel and New Balance are already using the new technology in their American outlets.

Solid results from pallet supplier

SYDNEY, New South Wales
Brambles has reported a solid performance for the year ending 30 June 2008, with sales revenue from continuing operations up 13% (+6% in constant currency) to USD4,358.6 million, driven by volume growth across all regions of CHEP and Recall.
Comparable operating profit increased 12% (+6% in constant currency) to USD1,046.9 million.

Prior to the USD20.6 million investment in quality initiatives in CHEP USA and USD10.9 million in Walmart transition costs, Brambles' comparable operating profit increased 16% (+9% in constant currency) to USD1,078.4 million.

Brambles maintained its profit margin at 24%, a strong performance given the investments in new markets and quality and innovation, as well as the transition costs incurred due to changes to the management of pallet flows in the Wal-mart network.

Chief executive officer Mike Ihlein says Brambles has extensive organic growth prospects in all its key markets as well as a number of significant geographic expansion opportunities.

"We have made good progress in the strategic investment program we announced in February 2008, with capital expenditure in FY08 totalling approximately USD35 million on the following new business activities:
• increased presence in the food service sector in the USA through a significant expansion of business with Tyson Foods, which will become one of CHEP USA's largest customers;
• new business in the USA non-carbonated beverages sector, with a major manufacturer converting from 'white wood' to CHEP;
• added a number of new customers in China including Pearl River Breweries, Nongfu Spring Mineral Water and ChangAn Ford Mazda;
• CHEP Asia-Pacific entered the rapidly growing Indian market in the latter part of the financial year; and
• CHEP EMEA winning business in Germany and adding several new customers in Poland.

All business units (CHEP Americas, EMEA and Asia Pacific, and Recall) are expected to deliver increased sales revenue in FY09. Ongoing focus on cost efficiencies and network optimisation will also benefit profit growth in each business unit. However, CHEP Asia Pacific profit growth will be impacted in the near term due to its strategic investments in the emerging markets of China and India.

Brambles remains confident that an agreement will be reached with Wal-mart to deliver the lowest cost overall supply chain solution, although CHEP USA profit growth will be subdued in FY09 due to non-recurring Walmart transition costs.

Tauranga plans terminal expansion

TAURANGA, New Zealand
Tauranga Port will begin expansion of its container terminal operational area by the end of August due to a 10% compounding annual growth rate of containers through the terminal since 2000.

Additional reasons for the expansion include the arrival of the fifth Liebherr crane in March 2009 and an increase in the consolidation of export cargo through the New Zealand port.

The expansion of 1.3 hectares, which will easily extend onto adjacent land, will provide the port with over 400 additional container ground slots to the current 3,462 ground slots.

"The volume growth has progressively put pressure on the terminal storage area during peak periods and expansion is required to maintain efficient terminal operations," says Mark Cairns, chief executive of the port. "One of the major strengths of the port is that that we can incrementally expand as required, at relatively low capital cost. We currently have an additional 29 hectares of land positioned adjacent to the terminal which can be used for port operations in the future."

Use of forklifts can reduce injury

MELBOURNE, Victoria, Australia
According to WorkSafe Victoria, the most common injuries related to manual lifting, as shown by injury claims, are back (48%), shoulder (17%), abdomen (16%) and arm, neck and leg (less than 10%).

To minimise the incidence of these injuries in manual handling occupations, typically found in the manufacturing, construction and public and community services sectors, WorkSafe recommends:

• Eliminate lifting by using technological solutions (eg, robotics, cranes, bulk supply systems).
• Reduce lifting by increasing the size of objects and using mechanical aids instead of lifting by hand.
• Don't lift objects from ground, floor or low level, as far as is reasonably practicable.
• Reduce the need to lift objects by locating and storing objects at waist height.
• Minimise the impact of lifting by reducing size and weight of objects to be lifted, while ensuring that a reduction in the size of the load doesn't increase the frequency of lifting.

In the manufacturing sector, the use of forklifts or powered mechanical aid attachments should be used to lift large, awkward objects.

Sydney to host Auspack 2009

SYDNEY, New South Wales, Australia
Auspack, Australia's international exhibition of packaging and processing machinery, materials and associated technology, will take place at the Sydney Showgrounds on 16-19 June 2009.

Presented by the Australian Packaging Machinery Association and held every two years, the expo alternates between Melbourne and Sydney.

It attracts packaging and processing professionals from around the world and serves as a mutually beneficial meeting place for both sellers and buyers.


Send this newsletter to an associate

Powerlift Nissan continue to expand their dealership

Following a period of unprecedented growth for both the Nissan Forklift brand and Powerlift Nissan Pty Ltd, they have expanded their services to forklift users with additional coverage for the areas of Greater Melbourne, Tasmania and Perth, Western Australia. The Nissan product is certainly no stranger to the WA or VIC markets, however rather than selling their product through another forklift company, POWERLIFT NISSAN the direct importers and national distributors, are in town to fully support their amazing industry leading products.

Click here for the full text of this release, including pictures.







Tip off Forkliftaction.com
Do you know something our readers should know? Write to
news@forkliftaction.com
or provide information anonymously
here
.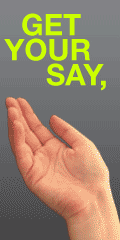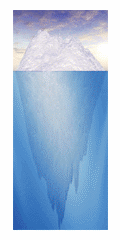 Jobs
1. Mechanic/Service Technician - Full time
Australia, Brisbane
2. Senior Service Technician - Mechanical - Full time
United Arab Emirates, Dubai
3. Technician - Full time
United States, New Haven CT
4. Parts Manager - Full time
United States, Greenville, SC
5. Account Manager - Full time
United States, Memphis
6. Account Manager - Full time
United States, Little Rock
7. Painter - Full time
United States, Tamp
8. Road Service Technician - Full time
United States, Tampa
9. Electric Service Engineer - Full time
United States, Houston
10. Sales Representatives (2) - Full time
United States, Tampa Area/Orlando Area
11. Master Journeyman - Full time
United States, South Plainfield
12. After Market Sales - Full time
United States, South Plainfield, New Jersey
13. Territory Manager & Aftermarket Sales - Full time
United States, Tampa Bay Area
14. Dispatcher - Full time
United States, South Plainfield, New Jersey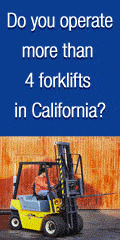 Fast Facts

Editorial Calendar 2008
January
Review of 2007
February
Forklift safety in warehouses
March
Forklifts in the construction industry
April
Materials Handling in the Benelux
May
Straddle Carriers
June
Attachments: clamps
July
ICE forklifts - trends
August
The forklift market in Australia
September
Batteries and chargers
October
Pallet stackers
November
The forklift market in Russia