Send this newsletter to an associate

The fuel cell demonstration road tour in the United States is an encouraging demonstration of alternative fuels technology and should serve to keep the topic alive now that oil prices have slipped. It is even more timely as it comes at the time of the passing of Geoffrey Ballard, one of the technology pioneers. Even though oil is still at over USD100 a barrel, concerns seem have eased somewhat since the sting of USD140-plus prices just a few weeks ago. So it is important that the industry remain focussed on energy-efficient solutions. And this focus should not be limited to any one particular technology. We have seen significant advances in fuel efficiency in internal combustion engines, progress in hybrid drive technology and improvements in DC battery power. The battery area will be the focus of a feature article next month and anyone with suggestions or information for that special report should shoot us an email as soon as possible.








Send this newsletter to an associate






Tip off Forkliftaction.com
Do you know something our readers should know? Write to
news@forkliftaction.com
or provide information anonymously
here
.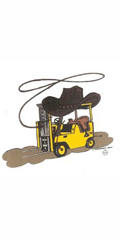 Jobs
1. Road Service Technicians (2) - Full time
United States, Montgomery
2. Road Service Technician - Full time
United States, Memphis
3. Road Service Technician - Full time
United States, Tupelo
4. Road Service Technician - Full time
United States, Springdale
5. Production Manager - Full time
United States, Lexington
6. Senior Service Technician - Mechanical - Full time
United Arab Emirates, Dubai
7. Senior Service Technician - Mechanical - Full time
United Arab Emirates, Dubai
8. Part Time Warehouse Associate - Part time
United States, Plano
9. Part Time Warehouse Associate - Part time
United States, Fort Worth, TX
10. Customer Service/Warehouse - Part time
United States, Dallas, TX
11. Part Time Warehouse Associate - Part time
United States, Shreveport, LA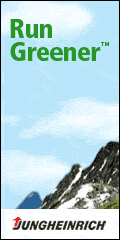 Fast Facts

Editorial Calendar 2008
January
Review of 2007
February
Forklift safety in warehouses
March
Forklifts in the construction industry
April
Materials Handling in the Benelux
May
Straddle Carriers
June
Attachments: clamps
July
ICE forklifts - trends
August
The forklift market in Australia
September
Batteries and chargers
October
Pallet stackers
November
The forklift market in Russia