Send this newsletter to an associate

It's probably not that love is in the air, but there seems to be lots of 'mating' in the forklift market at the moment. This week we again report on some acquisitions in various markets, while we are also aware of some smaller corporate buy-outs either under way or about to happen. It seems that the prospect of tough times ahead together with some good-value purchase opportunities are driving the forklift industry the way of airlines, automotive manufacturing and a range of other industries – towards rationalisation. While competition is a great thing, there's a lot to be said for the critical mass that comes from consolidation – and especially with the Chinese manufacturers flexing their muscle, smaller players need to think carefully about their future.








Send this newsletter to an associate





Tip off Forkliftaction.com
Do you know something our readers should know? Write to
news@forkliftaction.com
or provide information anonymously
here
.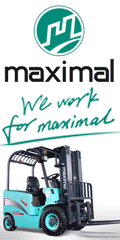 Jobs
1. Parts Manager - Full time
United States, Atlanta (Fayette County)
2. Shop Technician Electric Forklift - Full time
United States, Frdericksburg Virginia
3. Service Supervisor - Full time
United States, Orlando, Florida
4. Service Coordinator - Full time
United States, Orlando, Florida
5. Branch Manager - Full time
United States, Fairfield, New Jersey
6. Sales Representative - Full time
United States, Aurora, Illinois
7. Sales Representative - Full time
United States, Atlanta, Georgia
8. Sales Representative - Full time
United States, North or South Carolina
9. Director, Sales - Eastern Region - Full time
United States, Eastern Region, US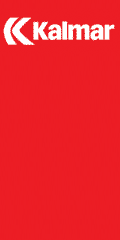 Fast Facts

Editorial Calendar 2008
January
Review of 2007
February
Forklift safety in warehouses
March
Forklifts in the construction industry
April
Materials Handling in the Benelux
May
Straddle Carriers
June
Attachments: clamps
July
ICE forklifts - trends
August
The forklift market in Australia
September
Batteries and chargers
October
Pallet stackers
November
The forklift market in Russia