Send this newsletter to an associate

Emission controls are high on the agenda of many fleet managers, while some are also having to get their heads around carbon trading. Amid all the environmental panic, it's interesting to look at the views of Scandinavian "sceptical environmentalist" Bjorn Lomborg. He is not impressed with the European Union's commitment to cut its emissions by 20% by 2020. Interestingly, Lomborg points out that all this will achieve is postponing global warming by about two years at the end of the century. In effect, he says, Europe will spend EUR60 billion (USD95 billion) to slow the temperature rise by two years, meaning we'll reach 2100's predicted average by 2102. Surely, he argues, there are more effective uses for that money. Makes you think, doesn't it?








Send this newsletter to an associate





Tip off Forkliftaction.com
Do you know something our readers should know? Write to
news@forkliftaction.com
or provide information anonymously
here
.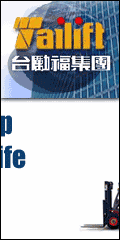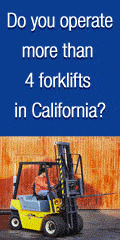 Resumes
1. Service Manager and/or Technical Trainer - Full time
Southwestern U.S. (incl AZ, UT, NM, CO, TX, OK), United States
2. Service Engineer - Casual / vacation
Field service, Australia
3. Mechanic/Road - Full time
Greenville, South Carolina area, United States
4. Forklift Technician - Full time
anywhere in the world,not war torn countries., Australia

Fast Facts

Editorial Calendar 2008
January
Review of 2007
February
Forklift safety in warehouses
March
Forklifts in the construction industry
April
Materials Handling in the Benelux
May
Straddle Carriers
June
Attachments: clamps
July
ICE forklifts - trends
August
The forklift market in Australia
September
Batteries and chargers
October
Pallet stackers
November
The forklift market in Russia