Send this newsletter to an associate

Our Discussion Forum often has answers to forklift end-user questions that can't be found elsewhere. This week, we even have an answer to a question that hasn't yet been asked: How many square feet do I need to store my pallets? In fact, it's more than an answer. It's another free online calculator from Raymond, and like other Raymond calculators, it makes its debut on forkliftaction.com. As they say in sales, but wait, there's more: the generous developer is offering to adapt the calculator if anyone wants it converted to metric. Feel free to try it and make sure you let them know how you found out about it. Just click here.








Send this newsletter to an associate





Tip off Forkliftaction.com
Do you know something our readers should know? Write to
news@forkliftaction.com
or provide information anonymously
here
.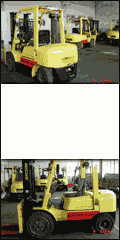 Jobs
1. New Equipment Sales - Full time
United States, Mount Vernon, Illinois
2. IT Manager - Full time
United States, Columbia, SC
3. Forklift Technician (Mod) - Full time
United States, Lexington
4. Battery & Charger Repair Technician - Full time
United States, Bristol, PA
5. Battery & Charger Repair Technician - Full time
United States, Boston, MA
6. Battery & Charger Repair Technician - Full time
United States, Plano, TX
7. Service Supervisor - Full time
United States, Plano, TX
8. National Accounts Manager - Full time
United States, United States
9. Customer Sales Representative - Full time
United States, Charlotte
10. Outside Sales - Full time
United States, Rhode Island
11. Service Manager - Full time
United States, New Haven CT
12. Regional Sales Manager - Full time
United States, Memphis, TN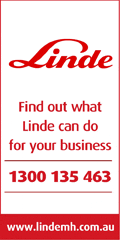 Resumes
1. Service Manager/Engineer - Full time
Europe, North America,Midle East, Asia, United Arab Emirates
2. Fleet Maintenance Manager - Full time
Michigan, Texas, United States
3. Operations Management - Full time
United States, United States
4. Field Product Support or Managment Position - Full time
Midwest (Missouri), United States
5. Mechanic/Road - Full time
Greenville, South Carolina area, United States

Fast Facts

Editorial Calendar 2008
January
Review of 2007
February
Forklift safety in warehouses
March
Forklifts in the construction industry
April
Materials Handling in the Benelux
May
Straddle Carriers
June
Attachments: clamps
July
ICE forklifts - trends
August
The forklift market in Australia
September
Batteries and chargers
October
Pallet stackers
November
The forklift market in Russia