Send this newsletter to an associate


This week, we farewell a very familiar name. Christine Liew makes her final contributions to the newsletter this week after three-and-a-half years with Forkliftaction.com News. Over that time, Brisbane-based Christine has developed a vast understanding of the industry and its issues and made an enormous contribution to the newsletter. She has forged strong relationships with key players around the world and added to the industry's knowledge base. In a relatively short time, Christine has managed to build respect not only for her own reporting, but for the newsletter as a whole, and set high standards for her successors.
We appreciate her significant contribution to Forkliftaction.com and wish Christine every success for the future.








Send this newsletter to an associate





Tip off Forkliftaction.com
Do you know something our readers should know? Write to
news@forkliftaction.com
or provide information anonymously
here
.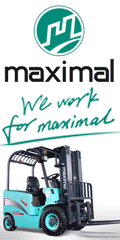 Jobs
1. Regional Sales Manager - Full time
United States, Northeast U.S.
2. Product Specialist, Forklift Division - Full time
United States, Cleveland, Ohio
3. Parts Person - Full time
Canada, Surrey, BC
4. MHE Technician - Full time
Afghanistan, Kabul
5. Rental Manager - Full time
United States, York, PA - Pengate Handling Systems, Inc.
6. Continuous Improvement Manager - Full time
United States, Mira Loma, CA
7. Process Manager - Full time
United States, Mira Loma
8. DC Supervisor Outbound - Full time
United States, Mira Loma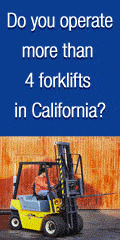 Editorial Calendar 2008
January
Review of 2007
February
Forklift safety in warehouses
March
Forklifts in the construction industry
April
Materials Handling in the Benelux
May
Straddle Carriers
June
Attachments: clamps
July
ICE forklifts - trends
August
The forklift market in Australia
September
Batteries and chargers
October
Pallet stackers
November
The forklift market in Russia