Send this newsletter to an associate

Every now and again, there's a buzz on the Discussion Forums about Chinese forklifts. There's an exchange under way at the moment, with some end-users pointing out differences between global brands built in China and indigenous Chinese makes. Some contributors feel that Chinese manufacturers have succeeded in taking the best of mainstream design features and implementing them at an attractive price point. One telling comment, however, is that after-sales service is key, and unless your dealer can support the forklift with parts and service, any savings will be short-lived. What's your experience with Chinese forklifts?








Send this newsletter to an associate






Tip off Forkliftaction.com
Do you know something our readers should know? Write to
news@forkliftaction.com
or provide information anonymously
here
.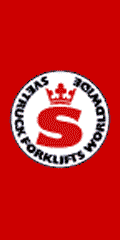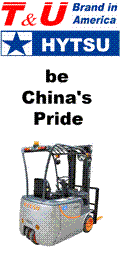 Resumes
1. Sales, Regional or General Manager - Full time
Southwest or Southcentral U.S., United States
2. Parts Manager,Sales,Branch Operations - Full time
Michigan, United States
3. Management,Training /after sales & technical support - Full time
USA/Worldwide willing to relocate, United States
4. Technician Electrical Forklifttruck - Full time
BOSTON, United States
5. Customer Service Manager/Sales - Full time
Georgia/South Carolina, United States
6. Sales/Business Development - Full time
Michigan, MidAtlantic, United States

Fast Facts

Editorial Calendar 2008
January
Review of 2007
February
Forklift safety in warehouses
March
Forklifts in the construction industry
April
Materials Handling in the Benelux
May
Straddle Carriers
June
Attachments: clamps
July
ICE forklifts - trends
August
The forklift market in Australia
September
Batteries and chargers
October
Pallet stackers
November
The forklift market in Russia