Send this newsletter to an associate

This week's record oil price must have sent shivers through owners of large petrol-powered forklift fleets. The flip-side of sky-rocketing fuel costs must be the huge opportunity for electric-powered trucks – a market niche already recognised by this week's profiled business, Material Handling Inc. Since 1975, the company has managed to convince customers to abandon more than 2,000 LPG-powered forklifts in favour of electrics – and that was before USD138/barrel oil prices. No doubt the petrol-powered sector represents an even bigger opportunity. The future clearly must be looking brighter for all alternatives to oil-based fuels – and for any innovations which improve fuel efficiency. And as costs at the petrol pump rise, expect to see a flood of used petrol forklifts. What's yellow and goes "cheap"? A petrol-engined forklift!








Send this newsletter to an associate





Tip off Forkliftaction.com
Do you know something our readers should know? Write to
news@forkliftaction.com
or provide information anonymously
here
.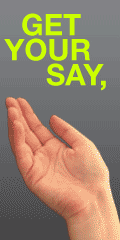 Jobs
1. Experienced sales rep - Full time
United States, Orlando, Florida
2. Forklift mechanic - Full time
United States, Jacksonville, Florida
3. Product Service Specialist - Full time
United States, Marengo, IL
4. Sales Training Representative - Full time
United States, Greene
5. Salesman - Full time
United States, Salt Lake City
6. Parts Manager - Full time
United States, Greenville, SC



Fast Facts

Editorial Calendar 2008
January
Review of 2007
February
Forklift safety in warehouses
March
Forklifts in the construction industry
April
Materials Handling in the Benelux
May
Straddle Carriers
June
Attachments: clamps
July
ICE forklifts - trends
August
The forklift market in Australia
September
Batteries and chargers
October
Pallet stackers
November
The forklift market in Russia