Send this newsletter to an associate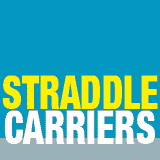 You may have noticed that your weekly newsletter was delayed this week. This is not an oversight, but rather a conscious decision for your protection. Our technical team suspected that our system might have been under threat of a China SQL Injection attack, and because the newsletter is linked to our website, we decided to minimise the risk and hold off sending the weekly update.
We had to close down the site to make absolutely sure there is no risk to any of our members or visitors and once we got the all-clear from our technicians, we quickly restored the website.
Clearly, technology is a double-edged sword. It enables us to reach audiences around the world quickly and efficiently. But the downside is always the risk of viruses, hacking and other forms of cyber-interference.
Be assured that the integrity of our systems and our audience's protection are our primary concerns, and we will take every step necessary to ensure both.








Send this newsletter to an associate






Tip off Forkliftaction.com
Do you know something our readers should know? Write to
news@forkliftaction.com
or provide information anonymously
here
.



Fast Facts

Editorial Calendar 2008
January
Review of 2007
February
Forklift safety in warehouses
March
Forklifts in the construction industry
April
Materials Handling in the Benelux
May
Straddle Carriers
June
Attachments: clamps
July
ICE forklifts - trends
August
The forklift market in Australia
September
Batteries and chargers
October
Pallet stackers
November
The forklift market in Russia