Send this newsletter to an associate

Funny how seemingly innocent posts on the Discussion Forums trigger heated debate. There's some heavy traffic at the moment on a thread about oil filters. It's the old OEM versus aftermarket. Some folk recommend sticking with original parts while others argue aftermarket offerings are just fine. Of course, the issue is not limited to oil filters. There's generally a choice between OEM and non-authentic varieties for virtually every replaceable part – and strong opinions. Clearly, there's no right answer for everyone, and the decision will depend largely on cost and the level of risk. It's a balance between how much you can save by going with a no-name option, how crucial the part is and whether there's any real quality difference between the competing offerings. And for anyone about to change their filters, check out the differing opinions.








Send this newsletter to an associate







Tip off Forkliftaction.com
Do you know something our readers should know? Write to
news@forkliftaction.com
or provide information anonymously
here
.



Jobs
1. Sales - Full time
United States, Queens NY
2. Technical Support Representative (2 Positions) - Full time
United States, Summerville, South Carolina
3. Road Mechanic - Full time
United States, Sacramento, CA
4. Production Engineer - Full time
United States, Covington, GA
5. Territory Sales Representative - Full time
United States, South Carolina
6. Road Service Technician (Replacements - 2) - Full time
United States, Montgomery
7. Road Service Technician (Replacement) - Full time
United States, Tupelo
8. Sr. Project Engineer - Full time
United States, Houston
9. Sales Manager - Full time
Australia, Brisbane
10. National Account Manager - Full time
United States, NE Region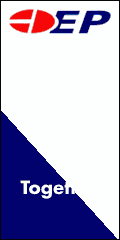 Fast Facts

Editorial Calendar 2008
January
Review of 2007
February
Forklift safety in warehouses
March
Forklifts in the construction industry
April
Materials Handling in the Benelux
May
Straddle Carriers
June
Attachments: clamps
July
ICE forklifts - trends
August
The forklift market in Australia
September
Batteries and chargers
October
Pallet stackers
November
The forklift market in Russia