Send this newsletter to an associate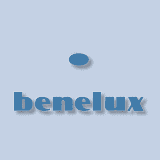 Forkliftaction.com is getting ready for one of the industry's biggest events, the giant CeMAT show in Hannover, Germany, from May 27 to 31. We'll be in the bright orange stand, stand C26 in Hall 25, and we're hoping to catch up with many of the people we've met on our previous visits to the trade show. We're also keen to meet with new members and even those who don't know much about Forkliftaction.com. We've included information below on appointment setting, and it would be great to catch up for a chat. Drop in and tell us about your interest in forklifts and what we can do to meet your needs – if we're not already doing so. We're looking forward to an interesting five days.








Send this newsletter to an associate





Tip off Forkliftaction.com
Do you know something our readers should know? Write to
news@forkliftaction.com
or provide information anonymously
here
.


Jobs
1. Service Engineer - Full time
United States, West Houston
2. Service Engineer - Electric and IC - Full time
United States, Houston, Texas
3. Parts Person - Full time
United States, Atlant
4. Experience Electric Lift Truck Technician - Full time
United States, Fredericksburg, Virginia
5. Forklift Sales Trainer - Full time
United States, Houston
6. Branch Manager - Full time
United States, Atlanta, Georgia
7. Stevedore Supervisor - Contract / temp
Madagascar , Fort Dauphin
8. Workshop Supervisor - Contract / temp
Madagascar , Fort Dauphin
9. Parts Manager - Full time
United States, Greeneville, SC
10. Shop Foreman - Supervisor I - Full time
United States, San Antonio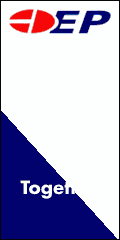 Fast Facts

Editorial Calendar 2008
January
Review of 2007
February
Forklift safety in warehouses
March
Forklifts in the construction industry
April
Materials Handling in the Benelux
May
Straddle Carriers
June
Attachments: clamps
July
ICE forklifts - trends
August
The forklift market in Australia
September
Batteries and chargers
October
Pallet stackers
November
The forklift market in Russia