Send this newsletter to an associate

While we're used to writing about key players in the forklift and logistics industries, Forkliftaction.com is increasingly finding its way onto the pages and websites of other media, organisations and companies. As you read this, two newsletters are being finalised including articles about our portal and our news service. At the same time, industry leaders are recognising that it's far easier to deal with an educated and informed market, and are linking their websites to ours so that their customers and clients can do their research on our portal without having to go trawling the Internet in search of answers. Our information is there for everyone, and any associations or businesses which feel that their customers could benefit from quick access should contact us at info@forkliftaction.com to find out about setting up free reciprocal links. Let's work together for a better-informed market.








Send this newsletter to an associate





Tip off Forkliftaction.com
Do you know something our readers should know? Write to
news@forkliftaction.com
or provide information anonymously
here
.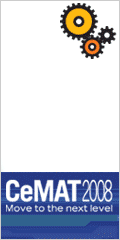 Jobs
1. Forklift Product Specialist - Full time
United States, LEXINGTON
2. Forklift Truck Engineer - Full time
United Kingdom, Exeter
3. Forklift Technicians - Full time
United States, Hampton Roads, VA
4. Operations Manager - Victoria - Full time
Australia, Dandenong South, Victoria
5. Rental Representative - Full time
Australia, Dandenong South, Victoria
6. Mobile Forklift & small Crane Mechanic - Full time
Canada, Kamloops British Columbia
7. Engineering Manager - Full time
United States, Charlotte, NC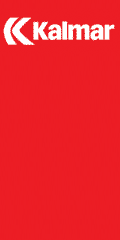 Fast Facts

Editorial Calendar 2008
January
Review of 2007
February
Forklift safety in warehouses
March
Forklifts in the construction industry
April
Materials Handling in the Benelux
May
Straddle Carriers
June
Attachments: clamps
July
ICE forklifts - trends
August
The forklift market in Australia
September
Batteries and chargers
October
Pallet stackers
November
The forklift market in Russia