Send this newsletter to an associate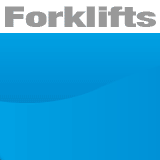 Technology always seems to divide audiences. And if you have any doubts, take a look at the increasingly heated discussion under way on our Forums, about the use of GPS (global positioning satellite tracking) in forklift fleets. Sparked by a researcher in Pennsylvania, the forum is split between those who are outraged at the prospect of spying on staff with the aid of a satellite and others who have no problem keeping an eye on operations – albeit from a stratospheric vantage point. There's one particularly telling contribution from a fleet manager who notes a "magical" 18% drop in fuel costs, a 15% reduction in insurance premiums and a range of other benefits, leading to the conclusion that "GPS has been very good for us". It seems that Big Brother does work – for some.








Send this newsletter to an associate





Tip off Forkliftaction.com
Do you know something our readers should know? Write to
news@forkliftaction.com
or provide information anonymously
here
.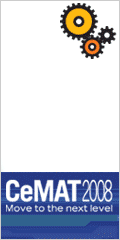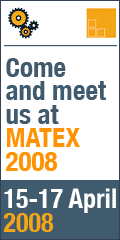 Jobs
1. Business Mgr Warehouse Products Yale - Full time
United States, Field Based West Coast Region
2. Regional Aftermarket Sales Manager Yale - Full time
United States, Field Based North East Region
3. Sales Manager - Full time
United States, Fremont, CA
4. Field Service Technician - Full time
United States, Carol Stream, IL; Eagan, MN; Ankeny, IA
5. Service Manager - Full time
United States, Allentown
6. Service Manager - Full time
United States, East Peoria, IL
7. Vice President of Sales - Full time
United States, Fremont
8. Diesel Fitter - Full time
Cayman Islands , Grand Cayman
9. Aftermarket Sales Rep - Full time
United States, Savannah
10. Forklift Technicians - Full time
United States, Myrtle Beach, SC
11. Sales/Hire coordinator/supervisor/manager - Full time
United Arab Emirates , Dubai


Fast Facts

Editorial Calendar 2008
January
Review of 2007
February
Forklift safety in warehouses
March
Forklifts in the construction industry
April
Materials Handling in the Benelux
May
Straddle Carriers
June
Attachments: clamps
July
ICE forklifts - trends
August
The forklift market in Australia
September
Batteries and chargers
October
Pallet stackers
November
The forklift market in Russia