Send this newsletter to an associate

Next month, members of the International Federation of Warehousing and Logistics Associations [IFWLA] will receive their copies of the 2008 annual review publication. Forkliftaction.com is happy to have assisted the federation, both by promoting the publication through our newsletters and website and editorially. Included this year are two articles by our team – an overview of the Australian warehouse industry by Allan Leibowitz and an overview of warehouse safety by Christine Liew. Watch out for those when you see the publication.

All the staff of Forkliftaction.com would also like to take this opportunity to wish our readers a happy Easter. For those lucky enough to have some time off, enjoy the break. And to the rest, thanks for manning the fort during the holidays. As a bit of a reward, there's a special Easter competition and you'll find the details here.








Send this newsletter to an associate





Tip off Forkliftaction.com
Do you know something our readers should know? Write to
news@forkliftaction.com
or provide information anonymously
here
.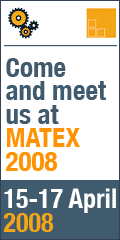 Jobs
1. Regional Sales Executive - Full time
United Kingdom, South East England
2. Lift Truck Sales - Full time
United States, Houston
3. Sales Manager - Full time
United States, Nampa/Boise Idaho
4. Customer Service Representative- Pengate Handling Systems - Full time
United States, Pittsburgh, PA
5. Service Technician - Full time
Australia, Angle Park, Adelaide SA
6. Apprentice Mechanics (2) - Full time
Australia, Angle Park, Adelaide SA
7. Sales Representative - Contract / temp
Germany, Anywhere
8. Sales Representative - Contract / temp
United States, Anywhere
9. Forklift Product Specialist - Full time
United States, LEXINGTON
10. Mechanical Design Engineer - Full time
United States, Summerville, South Carolina


Fast Facts

Editorial Calendar 2008
January
Review of 2007
February
Forklift safety in warehouses
March
Forklifts in the construction industry
April
Materials Handling in the Benelux
May
Straddle Carriers
June
Attachments: clamps
July
ICE forklifts - trends
August
The forklift market in Australia
September
Batteries and chargers
October
Pallet stackers
November
The forklift market in Russia