Send this newsletter to an associate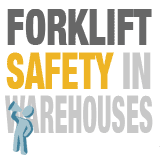 Growth rates of 33% a year are not very common these days, especially with the deepening financial crisis at our doorstep. So it is with some pride that we can report 33% growth in registered members and a similar hike in the number of visits to our web pages last month. That growth is in year-on-year figures.
For the record, Forkliftaction.com's web pages attracted almost 2.3 million visits in January and more than 6.5 million hits. Those included hits from almost 47,000 new visitors. On average, our web visitors spent 11 minutes with us, viewing 49 pages per visit. And for those who like numbers, that translates into 17,569.44 days spent reading about forklifts. If some of those hours are yours, sorry if we kept you away from anything urgent at work. Hopefully, you have something valuable to show for your time with us!
And still for the record, a quick clarification. Last week's story about TVH's acquisition of Saveco Maintenance Service (SMS) reported that SMS is a Yale and OMG dealer. However, TVH tells us it was not a dealer, but a sub-dealer.













Send this newsletter to an associate






Tip off Forkliftaction.com
Do you know something our readers should know? Write to
news@forkliftaction.com
or provide information anonymously
here
.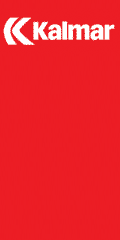 Jobs
1. District Service Rep - Latin America - Full time
United States, Covington, GA
2. Forklift Technician - Full time
United States, Colorado Springs & Denver CO
3. Pengate Handling Systems of NY, Inc. - Sales - Full time
United States, Syracuse, NY
4. Territory Sales-Sacramento Area - Full time
United States, Sacramento, CA
5. Design Engineer - Full time
United States, Covington, GA
6. President - Full time
United States, Los Angeles, CA (area)
7. Service Manager - Full time
United States, El Centro, CA
8. Account Manager - Full time
United States, Columbia, SC
9. Service Manager - Full time
United States, San Antonio, TX
10. Branch Manager - Full time
United States, El Paso, TX
11. Field Service Manager - Full time
United States, Central to Mid-West Region
12. Battery/ Charger service technician - Full time
United States, Ashland Virginia
13. Sales Person - Full time
Australia, Sydney



Editorial Calendar 2008
January
Review of 2007
February
Forklift safety in warehouses
March
Forklifts in the construction industry
April
Materials Handling in the Benelux
May
Straddle Carriers
June
Attachments: clamps
July
ICE forklifts - trends
August
The forklift market in Australia
September
Batteries and chargers
October
Pallet stackers
November
The forklift market in Russia