Send this newsletter to an associate

When they created the metric system, they mostly did a good job. I say 'mostly" because there's one measure that just doesn't stack up. I'm referring to the "tonne", a measure equal to 1,000Kg. Unfortunately, not only does it sound the same as the Imperial ton, but it can even be spelled the same, as in metric ton. Not that the Imperial ton is above confusion. Those in the know will be able to distinguish between the long ton (in the UK simply known as the ton) which equals 2,240 lb and the short ton (co-incidentally known in the USA as the ton) and equivalent to 2,000 lb. So, you can see, this all makes it pretty tough working out the exact capacity of a two-ton forklift. Luckily, they're all somewhere around the 2,000 lb mark, so you can't go too far wrong. But spare a thought for our reporters and editors who have to first determine where the forklift is from before knowing what the weight means. At least we can all be assured of tons (long, short or metric) of fun with this weighty issue.










Send this newsletter to an associate





Tip off Forkliftaction.com
Do you know something our readers should know? Write to
news@forkliftaction.com
or provide information anonymously
here
.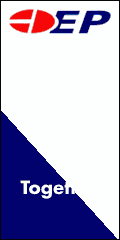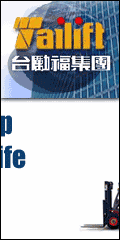 Jobs
1. Area Sales Manager - Full time
Australia, Newcastle
2. Product Manager - Material Handling - Full time
United States, Charlotte, NC
3. Associated Integrated Solutions Sales Representative - Full time
United States, Carol Stream, IL; Eagan, MN; Ankeny, IA
4. Service Manager - Full time
United States, Hartford
5. Lead Service Technician - Full time
United States, Fredericksburg, Virginia
6. Maintenance Department - Full time
United States, Haines City
7. Sales Representative - Full time
United States, Chicago Area



Editorial Calendar 2008
January
Review of 2007
February
Forklift safety in warehouses
March
Forklifts in the construction industry
April
Materials Handling in the Benelux
May
Straddle Carriers
June
Attachments: clamps
July
ICE forklifts - trends
August
The forklift market in Australia
September
Batteries and chargers
October
Pallet stackers
November
The forklift market in Russia