Send this newsletter to an associate

It's hard to overlook Eastern Europe in any analysis of the global forklift market. This week's newsletter includes two references to the strong growth in the region – one from the author of a comprehensive market ranking report and the other from a European manufacturer. Clearly, they're both talking about the same phenomenon, but when you're referring to year-on-year growth of more than 35%, it's not hard to see why people sit up and take note. It is clear that the former Soviet republics have entered a new era – presenting enormous opportunities to manufacturers, exporters and even those on the ground, ready to service the growing fleets. It's worth keeping an eye on the East.








Send this newsletter to an associate





Tip off Forkliftaction.com
Do you know something our readers should know? Write to
news@forkliftaction.com
or provide information anonymously
here
.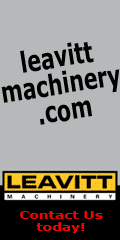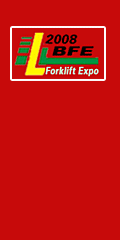 Jobs
1. Account Manager - Full time
United States, Harrisburg, PA
2. Mechanical Design Engineer - Full time
United States, Summerville, South Carolina
3. Admin Clerk, Sales Executive, Mechanics - Full time
Malaysia, Johor
4. Regional Product Support Manager - Full time
United States, Missouri/Illinois
5. Branch & Sales Manager - Full time
United States, Texas
6. Rental Sales Representative - Full time
United States, Alaska
7. Hyster Capital National Accounts Manager - Full time
United States, Greenville



Editorial Calendar 2008
January
Review of 2007
February
Forklift safety in warehouses
March
Forklifts in the construction industry
April
Materials Handling in the Benelux
May
Straddle Carriers
June
Attachments: clamps
July
ICE forklifts - trends
August
The forklift market in Australia
September
Batteries and chargers
October
Pallet stackers
November
The forklift market in Russia