Send this newsletter to an associate

This newsletter is our last for 2007. However, Forkliftaction.com News will return on January 10, 2008, with a review of the year that's been and a preview of what lies ahead in the New Year. That preview will tap into the insights of some of the industry's leaders as we face continuous change and global fluctuations. Although there are differences of opinion on some of the specifics, there's broad agreement that the pace of change will intensify and all players in the forklift industry will face new challenges – and perhaps discover new opportunities.
Now to a bit of housekeeping for all our keen used forklift or other equipment dealers and buyers who chose to receive the weekly 'New Listings' update email. This week's summary of used equipment listings posted in the Marketplace over the previous seven days was the last alert for 2007 and the next one will be sent to you on Tuesday 8 January.
And on that note, all the staff at forkliftaction.com wish readers a wonderful and safe festive season and every success in 2008. We'd like to take this opportunity to thank all our members, advertisers and friends for their support in the past year and we hope that we will continue to work together for many more years to come.











Send this newsletter to an associate







Tip off Forkliftaction.com
Do you know something our readers should know? Write to
news@forkliftaction.com
or provide information anonymously
here
.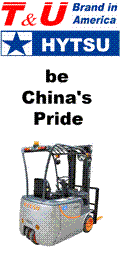 Jobs
1. Forklift Mechanic - Full time
United States, Charlotte
2. Sales Engineer - Full time
United Kingdom, Belfast
3. Part/Purchasing Manager - Full time
United States, Norfolk, VA
4. Forklift Technician - Full time
United States, Jacksonville, Florida
5. Service Mechanic - Full time
United States, Charlotte
6. Customer Service Manager - Full time
United States, Indiana
7. Sales Representative - Full time
United States, Virginia Area
8. Workshop/Road Service Technicians - Full time
Australia, Perth
9. Procuct Support Manager - Full time
United States, St. Louis, MO
10. Credit Analyst - Full time
United States, St. Louis, MO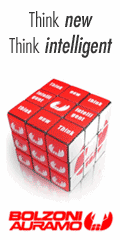 Fast Facts

Editorial Calendar 2008
January
Review of 2007
February
Forklift safety in warehouses
March
Forklifts in the construction industry
April
Materials Handling in the Benelux
May
Straddle Carriers
June
Attachments: clamps
July
ICE forklifts - trends
August
The forklift market in Australia
September
Batteries and chargers
October
Pallet stackers
November
The forklift market in Russia