Send this newsletter to an associate

We're currently seeing a wave of financial reports from the major manufacturers around the globe, some of which are covered in our newsletter. There are a couple of interesting aspects to the reporting patterns. Firstly, there are vast differences in the style of communication. Some companies issue elaborate press releases while others simply post their earnings figures on their own websites. And the tone and style of the releases seem to reflect the companies' character rather than performance. Some strong results have been hidden, while other vendors do a song and dance over modest results. The other interesting aspect is the general good performance in sales and profits – with the exception, perhaps of Linde UK, as we report this week. The strong results are a reflection of a robust and diverse industry. They also show the value of diversification, with multi-faceted companies continuing to do well regardless of global economic dynamics, such as the housing slow-down in the US or fears of an economic recession.










Send this newsletter to an associate





Tip off Forkliftaction.com
Do you know something our readers should know? Write to
news@forkliftaction.com
or provide information anonymously
here
.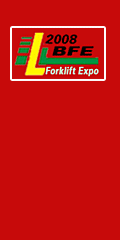 Jobs
1. Aftermarket Sales - Full time
United States, Warren, Pennsylvania
2. Thorough Examination Inspector - Full time
United Kingdom, Northampton/Milton Keynes/Luton/Cambridge
3. Fork Lift Sales Rep - Full time
United States, Morris, Passaic, Sussex counties
4. Forklift Sales Rep - Full time
United States, Northern counties New Jersey
5. Product Support Engineer - Full time
United States, Covington
6. Design Engineer - Full time
United States, Covington
7. Supplier Development (Purchasing)Engineer - Full time
United States, Covington
8. District Service Rep - Full time
United States, Covington
9. Field Service Engineer - Full time
United Kingdom, Leicestershire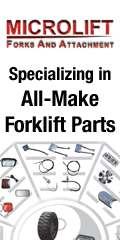 Editorial Calendar 2007
January
Review of 2006
February
US forklift market
March
Turret trucks and order pickers
April
Forklifts and global warming
May
Fleet management systems
June
The global attachments market
July
Forklifts in harsh applications
August
Materials handling in Eastern Europe
September
Engines and drive trains
October
Forklifts in cold rooms
November
China's forklift market
December
End of Year review