Send this newsletter to an associate

Work is under way to improve the look and feel of the Forkliftaction.com newsletter, and readers will already have seen some minor tweaks like the way pictures are presented. This is just the tip of the iceberg, and our journalists, sales people, designers, marketing crew and technology team are re-examining every aspect of the newsletter with the aim of making it easy to read, attractive and user-friendly. Of course, all the staff are regular readers of the newsletter, but we also value input from our "external audience", and if you have any suggestions, criticisms or functionalities that you'd like to recommend, please shoot us an email to info@forkliftaction.com. Obviously, we won't be able to accommodate all requests, but we'll certainly consider all your comments.








Send this newsletter to an associate





Tip off Forkliftaction.com
Do you know something our readers should know? Write to
news@forkliftaction.com
or provide information anonymously
here
.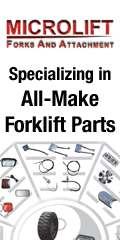 Jobs
1. Provincial Sales Manager - Full time
Canada, Vancouver, BC
2. Regional Service Managers - Full time
United States, Western US and Eastern US
3. Forklift Technician - Full time
United States, Chesapeake, VA
4. Area Sales Rep - Fleet Management Systems - Full time
United States, Mid West Region
5. Watts Tyre Group, Territory Sales Manager - China - Full time
China, Flexible location within Territory
6. Watts Tyre Group, Territory Sales Manager - Eastern Europe & Russia - Full time
Poland, Location Flexible within Territory
7. Transport / Casual Hire Supervisor - Full time
Australia, Dandenong South, Melbourne VIC
8. Client Relations/Sales Executive - Full time
Malaysia, Kuala Lumpur
9. Customer Service - Full time
Malaysia, Kuala Lumpur
10. CSR Customer Service Representative - Full time
United States, Raleigh, North Carolina
11. Business Development - Full time
Australia, Sydney or Melbourne based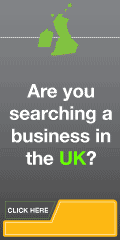 Fast Facts

Editorial Calendar 2007
January
Review of 2006
February
US forklift market
March
Turret trucks and order pickers
April
Forklifts and global warming
May
Fleet management systems
June
The global attachments market
July
Forklifts in harsh applications
August
Materials handling in Eastern Europe
September
Engines and drive trains
October
Forklifts in cold rooms
November
China's forklift market
December
End of Year review