Send this newsletter to an associate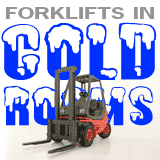 It's Safe Work Week in Australia at the moment and authorities are encouraging employers and workers across the country to focus on preventing workplace incidents and injuries. The campaign is probably not unique, but it is nonetheless laudable. Already, heightened awareness has slashed "compensated fatalities" by a third in just over a decade and halved workplace injuries in two decades. While legislation and court-awarded damages are clearly having an impact, there's no doubt that education, training and awareness-raising are saving lives in the workplace. Let's hope every week is safe work week!








Send this newsletter to an associate






Tip off Forkliftaction.com
Do you know something our readers should know? Write to
news@forkliftaction.com
or provide information anonymously
here
.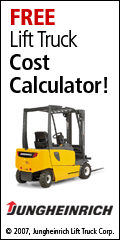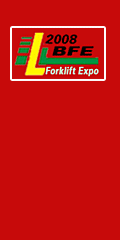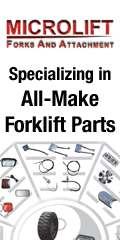 Resumes
1. Electrical field Mechanic - Full time
Naples, Fort Mayers, Sarasota, United States
2. Sales/Marketing - Full time
BRAZIL / SOUTH AMERICA, Brazil
3. Sales, Regional or General Manager - Full time
Southwest or Southcentral U.S., United States
4. Hilo Technician - Industrial Truck Mechanic - Part time
Tampa, Apollo Beach, Sun City, Florida, United States
5. Export Sales - Full time
Any Country, Panama
6. Service engineer/inspection engineer. - Full time
Flexible, United States
7. Management - Full time
Africa, Mozambique

Fast Facts

Editorial Calendar 2007
January
Review of 2006
February
US forklift market
March
Turret trucks and order pickers
April
Forklifts and global warming
May
Fleet management systems
June
The global attachments market
July
Forklifts in harsh applications
August
Materials handling in Eastern Europe
September
Engines and drive trains
October
Forklifts in cold rooms
November
China's forklift market
December
End of Year review