Send this newsletter to an associate

Obviously, a few reports don't signal a trend, but it's interesting to see the number of growth and expansion stories in this week's newsletter. There's Jungheinrich's Norderstedt plant revamp aimed not only at increasing output, but also at improving quality and reducing environmental impacts. Meanwhile, Accosys Inc is expanding in Duncan, South Carolina with a bigger plant and more staff, indicating some growth in the US parts and accessories sector. On the other side of the world, China's Anhui Heli Industrial Vehicle Import and Export Co Ltd expects forklift exports to rise 30% by the end of 2007. All up, it looks like the good times will be around for a while.
And a quick correction from last week's article on Briggs' purchase of Adobe. (Forkliftaction.com News #330). The article included a reference to the Teledyne Princeton Piggy Back. Princeton Delivery Systems Inc general manager Bill Pohl has pointed out that his product brand is "PiggyBack truck-mounted fork-lifts". Duly noted, Bill!











Send this newsletter to an associate





Tip off Forkliftaction.com
Do you know something our readers should know? Write to
news@forkliftaction.com
or provide information anonymously
here
.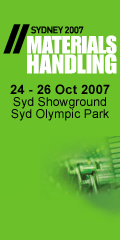 Jobs
1. Account Manager/ Sales - Full time
United States, Columbus, OH
2. Senior Manager, National Accounts - Full time
United States, Marengo, IL
3. Territory Sales - Full time
United States, Lubbock
4. Service technician - Full time
United States, Oklahoma City
5. Service Technician - Full time
United States, Lubbock
6. Sales Manager, Southern UK – Heavy Forklifts and Sideloaders - Full time
United Kingdom, Southern UK
7. Regional Sales Manager - Watts Industrial Tyres USA - Full time
United States, North Eastern United States
8. CSR (Aftermarket Sales / Service) - Full time
United States, Omaha, Nebraska
9. Sales Representative - Full time
United States, Ashland, VA
10. Sales Representative - Full time
United States, Chesapeake, VA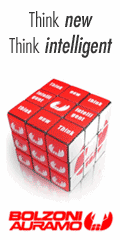 Resumes
1. Sales or General Management - Full time
Asia, China
2. Hilo Technician - Industrial Truck Mechanic - Part time
Tampa, Apollo Beach, Sun City, Florida, United States
3. Service Manager/Engineer - Full time
Europe, North America,Midle East, Asia, United Arab Emirates
4. ACCOUNTS - Full time
NEW JOURSEY, United States
5. Manager - Full time
Asia, India
6. parts sales - Full time
Charlotte,NC but willing to relocate, United States
7. Service & Rental Sales - Full time
Ontario: Kitchener, Waterloo, Cambridge, Guelph, Brantford, Hamilton, Canada


Editorial Calendar 2007
January
Review of 2006
February
US forklift market
March
Turret trucks and order pickers
April
Forklifts and global warming
May
Fleet management systems
June
The global attachments market
July
Forklifts in harsh applications
August
Materials handling in Eastern Europe
September
Engines and drive trains
October
Forklifts in cold rooms
November
China's forklift market
December
End of Year review