Send this newsletter to an associate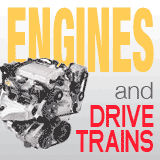 These days, it's hard to ignore environmental issues in any industry. This month's special report on engines makes it timely to ponder how emissions controls will affect the forklift sector. Already, owners in the US state of California are feeling the impact, with green legislation pushing older machines out of workplaces. Clearly, manufacturers will be looking to "green" all their new products, but the real issue will be the older equipment filling the sales lots of second-hand dealers and auction sites. Will polluting forklifts end up choking the developing countries as the more affluent societies regulate them out of their fleets? Share your thoughts on the forkliftaction.com forums.








Send this newsletter to an associate







Tip off Forkliftaction.com
Do you know something our readers should know? Write to
news@forkliftaction.com
or provide information anonymously
here
.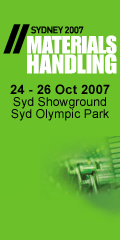 Jobs
1. Technical Support - Full time
United States, Greensboro
2. Aerial Mechanic - Full time
United States, Evansville
3. Outside Sales Professional - Full time
United States, Los Angeles County
4. Battery Field Service Technician - Full time
United States, Northern California and Southern California
5. Thorough Examination Inspector - Full time
United Kingdom, Lancashire, North /North West London, Kent
6. Technical Manager - Full time
Angola, Luanda
7. Pengate Handling Systems - Field Service Technician - Full time
United States, Syracuse, NY
8. Account Manager - Full time
United States, Greenville, SC
9. Forklift Technician - Full time
United States, Myrtle Beach, SC


Fast Facts

Editorial Calendar 2007
January
Review of 2006
February
US forklift market
March
Turret trucks and order pickers
April
Forklifts and global warming
May
Fleet management systems
June
The global attachments market
July
Forklifts in harsh applications
August
Materials handling in Eastern Europe
September
Engines and drive trains
October
Forklifts in cold rooms
November
China's forklift market
December
End of Year review