Send this newsletter to an associate

There's no escaping this environmental consciousness wave. This week, Forkliftaction.com's news coverage includes an item on Nissan Forklift Corp North America's "green program" – a major environmental initiative in the USA. Meanwhile, there's also some valuable information which will help American forklift owners claim a 50 cent per gallon tax credit if they use propane. It appears very few eligible operators even know about the perk. The incentive clearly makes it worthwhile doing one's bit for the environment.
And a couple of quick corrections to last week's newsletter: In our story about Translift Bendi, there was a reference to the overall UK market for reach AND articulated forklifts being about 3,000 units. We have been informed that the market for reach trucks alone is about 3,000, while articulated sales in the UK are an additional 1,000 a year.
And does an upside-down letter really matter? Well, when we refer to the Maxx brand as the Waxx brand, it certainly does. Apologies to anyone inconvenienced by the errors.










Send this newsletter to an associate






Tip off Forkliftaction.com
Do you know something our readers should know? Write to
news@forkliftaction.com
or provide information anonymously
here
.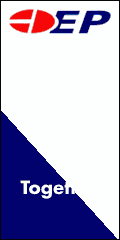 Jobs
1. Technical Writer-Illustrator - Full time
United States, Summerville, South Carolina
2. Deputy Regional Customer Service Manager - Full time
United States, Northwest Georgia
3. Battery/Charger service technician - Full time
United States, Ashland Virginia
4. Lead Facilitator/Subject Matter Expert - Full time
United States, Greenville, NC
5. Curriculum Developer - Full time
United States, Greenville, NC
6. Mechanic - Full time
Australia, Regency Park, SA
7. Distribution Services Manager - Full time
United States, Columbus, IN
8. Sales and Product Application Trainer - Full time
United States, Greene
9. Sales Representative - Part time
United States, SC



Fast Facts

Editorial Calendar 2007
January
Review of 2006
February
US forklift market
March
Turret trucks and order pickers
April
Forklifts and global warming
May
Fleet management systems
June
The global attachments market
July
Forklifts in harsh applications
August
Materials handling in Eastern Europe
September
Engines and drive trains
October
Forklifts in cold rooms
November
China's forklift market
December
End of Year review