Send this newsletter to an associate

Forkliftaction.com's Safety First column this week looks at a vexing issue in Australia (and, presumably other federal constitutions) – the lack of common standards because of differing state requirements. If single countries can't harmonise safety standards and training requirements within its own borders, it doesn't bode well for global harmonisation. And as national barriers come down with growing international trade, these regional peculiarities will end up costing all of us. It must be an absolute nightmare for multinationals and the time has really come to start working towards common standards and processes. And perhaps we need to start small, looking at individual countries which need to get their house in order first.







Send this newsletter to an associate






Tip off Forkliftaction.com
Do you know something our readers should know? Write to
news@forkliftaction.com
or provide information anonymously
here
.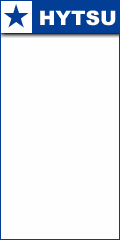 Fast Facts

Editorial Calendar 2007
January
Review of 2006
February
US forklift market
March
Turret trucks and order pickers
April
Forklifts and global warming
May
Fleet management systems
June
The global attachments market
July
Forklifts in harsh applications
August
Materials handling in Eastern Europe
September
Engines and drive trains
October
Forklifts in cold rooms
November
China's forklift market
December
End of Year review