Send this newsletter to an associate

Training and safety are in the spotlight in this week's newsletter, reflecting some intense discussion under way in our online Forums. Interestingly, the safety articles this week have two very different thrusts. An analysis backgrounder from our US correspondent, Roger Renstrom, takes a legal liability approach. Meanwhile, hands-on practitioner Dave Hoover, in his Safety First column, takes a moral standpoint, urging us all to "do unto others …".








Send this newsletter to an associate






Tip off Forkliftaction.com
Do you know something our readers should know? Write to
news@forkliftaction.com
or provide information anonymously
here
.


Jobs
1. Territory Sales Manager - Full time
United States, Los Angeles California
2. Territory Sales Manager - Full time
United States, San Bernadino /Riverside California
3. Sr. Buyer - Full time
United States, Greenville, NC
4. Used Equipment Manager - Full time
United States, Dallas, Texas
5. Senior Sales Order Administrator - Full time
United States, Summerville, South Carolina
6. General Parts Manager - Full time
United States, California
7. Used Equipment Manager - Full time
United States, California
8. Parts Manager - Full time
United States, St. Louis, MO
9. Regional Technical Support Representative - Full time
United States, Summerville, South Carolina
10. Technical Support Representative - Full time
United States, Summerville, South Carolina
11. Forklift Field Service Technician - Full time
United States, Gallatin, TN
12. Forklift Field Service Technician - Full time
United States, Ohio
13. Parts Counter Person - Full time
United States, Montgomery, Illinois
14. Technical Product Support Representative - Full time
United States, Lift Truck HQ in Cleveland OH - Regional Position
15. Product Training Specialist - Full time
United States, Marengo, IL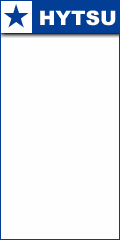 Resumes
1. Sales/Marketing - Full time
BRAZIL / SOUTH AMERICA, Brazil
2. Trainer mfg. rep. - Full time
willing to relocate depending on salary/benefits, United States
3. Service - Full time
I like to travel,prefer a service support,teaching position, United States
4. Workshop Manager - Full time
Town, Australia
5. Sales Management/regional manager/major account manager/national accounts - Full time
Mid-west, southeast, United States
6. Sales - Full time
Perth, WA, Australia
7. Training Manager - Full time
Worldwide, United States

Fast Facts

Editorial Calendar 2007
January
Review of 2006
February
US forklift market
March
Turret trucks and order pickers
April
Forklifts and global warming
May
Fleet management systems
June
The global attachments market
July
Forklifts in harsh applications
August
Materials handling in Eastern Europe
September
Engines and drive trains
October
Forklifts in cold rooms
November
China's forklift market
December
End of Year review