Send this newsletter to an associate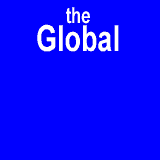 Environmental awareness may still be a "feel good" issue in many industries, but as we read in this week's Safety First column, for forklift owners, it's a pressing safety matter. While internal combustion engine vehicles dominate the global forklift fleet, we need to remember that harmful gases are virtually unavoidable. Clearly, the industry has to clean up its act, whether through smarter engine technology, battery power, or, as we show in one of our stories, through human power. That option, however, may not be for everybody – or every body.








Send this newsletter to an associate




Tip off Forkliftaction.com
Do you know something our readers should know? Write to
news@forkliftaction.com
or provide information anonymously
here
.


Jobs
1. Forklift Tech/Mechanic - Full time
United States, Wilmington, NC
2. Design Engineering Manager - Full time
United States, Northern Michigan
3. Parts Counterperson - Full time
United States, Seattle, WA
4. Field Service Technician - Full time
United States, Seattle, WA
5. Field Service Technician - Full time
United States, Portland, OR
6. Service Manager-Forklift Dealer - Full time
United States, Missouri
7. Rental Manager - Full time
United States, Houston, TX
8. Sales Representitive - Full time
Australia, Bunbury
9. Service Manager - Full time
United States, Joplin, MO
10. Aftermarket Product Manager - Full time
United States, Greenville, NC
11. Aftermarket Program Development Manager - Full time
United States, Greenville, NC


Fast Facts

Editorial Calendar 2007
January
Review of 2006
February
US forklift market
March
Turret trucks and order pickers
April
Forklifts and global warming
May
Fleet management systems
June
The global attachments market
July
Forklifts in harsh applications
August
Materials handling in Eastern Europe
September
Engines and drive trains
October
Forklifts in cold rooms
November
China's forklift market
December
End of Year review