Send this newsletter to an associate

If there's a theme to this week's newsletter, it must be growth. Read about Jungheinrich's double-digit growth, Crepa's take-over of Mageon and Kalmar's new president who is set to build on the achievements of his predecessor. At the same time, it's great to see that the forklift industry has a big heart and continues to support charities. And that human element is reflected, with sadness, in our coverage of the passing of a UK industry achiever who always had time for others.








Send this newsletter to an associate





Tip off Forkliftaction.com
Do you know something our readers should know? Write to
news@forkliftaction.com
or provide information anonymously
here
.


Jobs
1. Lift Truck Service Technician - Full time
United States, East Longmeadow, MA
2. Manager, Curriculum Development - Full time
United States, Greenville, NC
3. Service Technician - Full time
United States, Racine WI
4. Parts administrator/purchasing officer - Full time
Australia, Welshpool/Perth
5. Regional Aftermarket Sales Rep - Full time
United States, Lexington, KY
6. Regional Aftermarket Sales Representative (RAM) - Full time
United States, Assigned Territory
7. Forklift Field Service Technician - Full time
United States, San Antonio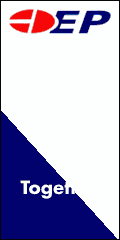 Fast Facts

Editorial Calendar 2007
January
Review of 2006
February
US forklift market
March
Turret trucks and order pickers
April
Forklifts and global warming
May
Fleet management systems
June
The global attachments market
July
Forklifts in harsh applications
August
Materials handling in Eastern Europe
September
Engines and drive trains
October
Forklifts in cold rooms
November
China's forklift market
December
End of Year review