Send this newsletter to an associate

Do you have something to share with our readers?

Yale Europe Materials Handling's managing director Bill Pfleger shares with us this week his thoughts on the importance of independent forklift distributors in Forkliftaction.com News's Your Focus column. If you are a Forkliftaction.com registered member, we invite you to submit your thoughts on any part of the industry to the Your Focus column. Email info@forkliftaction.com today. The editorial team will consider all submissions for publication. Just think, over 80,000 industry professionals worldwide will have the opportunity to read your submission.

Click here for Forkliftaction.com's free membership.








Send this newsletter to an associate




Tip off Forkliftaction.com
Do you know something our readers should know? Write to
news@forkliftaction.com
or provide information anonymously
here
.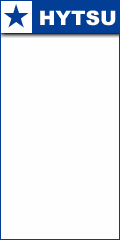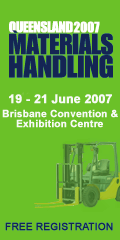 Jobs
1. Sales Trainee - Full time
United States, Salt Lake City
2. Logistics Officer - Full time
Mauritania , n/a
3. Sales Representative - Full time
Romania, CLUJ-NAPOCA
4. Capital Equipment Sales - Full time
United States, Nashville, TN
5. Capital Equipment Sales - Full time
United States, Memphis, TN
6. Mechanic Shop or Road - Full time
United States, Hackensack and Plainfield
7. Rental Sales Executive - Full time
Australia, Milperra
8. Product Support Rep - Parts Sales - Full time
United States, Jacksonville, FL
9. Sales Coordinator - Full time
United States, Tampa, FL
10. Field Service Training Specialist - Full time
United States, Greene
11. Road Technician - Full time
United States, Norfolk, VA
12. Fleet Analyst - Full time
United States, Charleston, SC


Editorial Calendar 2007
January
Review of 2006
February
US forklift market
March
Turret trucks and order pickers
April
Forklifts and global warming
May
Fleet management systems
June
The global attachments market
July
Forklifts in harsh applications
August
Materials handling in Eastern Europe
September
Engines and drive trains
October
Forklifts in cold rooms
November
China's forklift market
December
End of Year review