Send this newsletter to an associate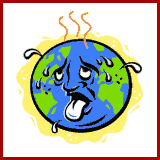 Forkliftaction.com publishes this weekly e-newsletter that is read by more than 80,000 industry professionals. If you would like to receive the newsletter in your inbox, please write to info@forkliftaction.com. Each month, more than 725 people sign up to receive the Forkliftaction.com newsletter and to access the other business resources on our web portal. Take a quick tour of our web portal to find out more.

Read this month's feature on Forklifts and Global Warming.

Upcoming features:
May 24 Fleet management systems
June 21 The global attachments market
July 19 Forklifts in hars applications.








Send this newsletter to an associate




Tip off Forkliftaction.com
Do you know something our readers should know? Write to
news@forkliftaction.com
or provide information anonymously
here
.


Jobs
1. State Manager Victoria - Full time
Australia, Melbourne/Victoria
2. Product Service Specialist - Full time
United States, Marengo
3. Sales Rep - Full time
United States, Memphis
4. Aftermarket Sales Person - Full time
United States, Memphis
5. Aftermarket Sales Person - Full time
United States, JONESBORO, ARK
6. Aftermarket Sales Person - Full time
United States, Jackson, TN
7. Sales Rep - Full time
United States, TUPELO, MS
8. Lift Truck Field & Shop Technicians & PM Mechanics - Full time
United States, Albuquerque, NM
9. Lift Truck Field & Shop Technicians - Full time
United States, Denver, CO
10. Parts Supervisor - Full time
United States, Wixom
11. Road Service Technician - Full time
United States, Springdale, AR
12. Road Service Technician - Full time
United States, Tupelo, MS
13. Field Technician - Full time
United States, Austin
14. Key Accounts Manager - Full time
Australia, Sydney
15. Marine Engineer - Full time
United Kingdom, n/a
16. Business Development Manager/Vertical Market Maker - Full time
United Kingdom, London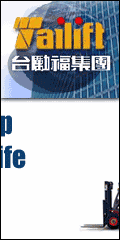 Fast Facts

Editorial Calendar 2007
January
Review of 2006
February
US forklift market
March
Turret trucks and order pickers
April
Forklifts and global warming
May
Fleet management systems
June
The global attachments market
July
Forklifts in harsh applications
August
Materials handling in Eastern Europe
September
Engines and drive trains
October
Forklifts in cold rooms
November
China's forklift market
December
End of Year review