Send this newsletter to an associate

Today, March 8, is International Women's Day.
An important section of our members are women and we would like to recognise their contribution to the industry. Today we profile four dedicated women who have made the forklift industry a part of their lives. Liz Richards, executive vice president of US trade association MHEDA; Gaynel Phillips, Nissan Forklift Corp North America's national account manager; Sang Tian of China-based E-P Equipment Co Ltd's; and Diane Talbot, co-owner of Australia's Starline Forklifts Pty Ltd, are all passionate about their jobs. Read their stories here.

We hope you enjoy reading these women's stories. In the coming newsletter issues we will publish more profiles of women in our industry. And we want you to help. If you know a remarkable woman whom you think should be profiled by the Forkliftaction.com News team, send an email to info@forkliftaction.com.








Send this newsletter to an associate




Tip off Forkliftaction.com
Do you know something our readers should know? Write to
news@forkliftaction.com
or provide information anonymously
here
.



Jobs
1. Pengate Handling Systems - Field Technician - Full time
United States, Albany, NY area
2. Sales agent - Full time
Russia, .
3. Sales Agent - Full time
Turkey , .
4. Sales Agent - Full time
Greece, .
5. Sales Executive - Full time
United States, Chicago Area
6. Rental Manager - Full time
United States, Austin
7. Technician - Full time
United States, Austin
8. Road Service Technician - Full time
United States, Jacksonville, FL
9. Marketing Analyst - Full time
United States, Marengo, IL/Far NW Chicago Suburb
10. Corporate Parts Manager - Full time
United States, Phoenix, AZ
11. Parts Counter Person - Full time
United States, Southern Maryland, Northern Virginia
12. Road Service Technician - Full time
United States, Southern Maryland, Northern Virginia
13. SALES EXECECUTIVE - Brisbane based - Full time
Australia, Brisbane, Queensland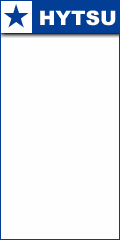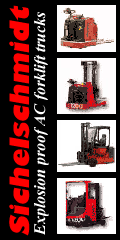 Fast Facts

Editorial Calendar 2007
January
Review of 2006
February
US forklift market
March
Turret trucks and order pickers
April
Forklifts and global warming
May
Fleet management systems
June
The global attachments market
July
Forklifts in harsh applications
August
Materials handling in Eastern Europe
September
Engines and drive trains
October
Forklifts in cold rooms
November
China's forklift market
December
End of Year review