Send this newsletter to an associate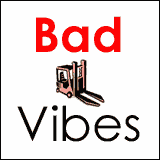 We recently updated our photo galleries with several new albums under the Trade Shows, Spectacular Machines and Creative Handling galleries. From time to time, Forkliftaction.com members send us pictures of forklifts or other methods of materials handling, ranging from the spectacular to the eyebrow-raising. If you have a photograph to share with the Forkliftaction.com e-community, drop us an email at info@forkliftaction.com. We would be happy to display them in our galleries.

Forkliftaction.com thanks Jungheinrich AG, Doosan Infracore Europe SA, BT Products AB, Darren Joubert and Dirk Zeinstra for their help with this month's feature article on forklift vibrations.








Send this newsletter to an associate






Tip off Forkliftaction.com
Do you know something our readers should know? Write to
news@forkliftaction.com
or provide information anonymously
here
.



Jobs
1. Electric Field Service Technician - Full time
United States, Oklahoma City
2. Territory Sales - Full time
United States, Lubbock Texas
3. Field Service Technician - Full time
United States, Northwest Suburbs of Chicago
4. Spraypainter - Contract / temp
Australia, Oxley, Brisbane, Queensland
5. Sales Representative - Full time
United States, Chesapeake, VA
6. Service Manager - Full time
United States, Birmingham, Alabama
7. National Sales Director - Full time
United States, CONFIDENTIAL
8. Corporate Service Manager - Full time
United States, West Coast
9. Forklift technicians - Full time
Belgium, Diest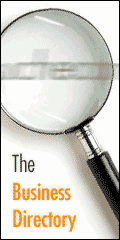 Fast Facts

Editorial Calendar
January
Explosion proof forklifts
February
Forklifts in the logging and timber industry
March
Industrial batteries and chargers
April
The forklift market in China
May
Reach stackers
June
Forklift tyres, wheels and castors
July
The German forklift industry
August
Container attachments
September
Truck mounted forklifts
October
Bad vibrations
November
The forklift market in Canada
December
End of year review