Send this newsletter to an associate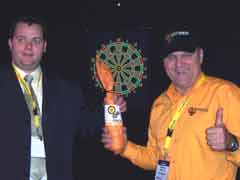 Forkliftaction.com is exhibiting at Matex 2006 at stand 411, Hall 11, in the Darling Harbour Convention & Exhibition Centre in Sydney this week. Matex's focus is on warehouse management systems and we have had the opportunity to meet with our friends from Amskan, TVH, Crown, Linde, EMC, Yale, Sattach and many more. Congratulations to Gary Rayner from Crown who won our inaugural darts competition with a magnificent score of 136. Ben Samarzia from TVH holds the current record with his score of 175! We will be at Matex until Friday, June 2. Do come and say hi and take the opportunity to win a bottle of Australian wine by joining our darts competition. Email info@forkliftaction.com to arrange a meeting with Michael, Ann, Steve, Rodger and Christine.








Send this newsletter to an associate




Tip off Forkliftaction.com
Do you know something our readers should know? Write to
news@forkliftaction.com
or provide information anonymously
here
.





Jobs
1. Tampa Branch Sales Manager - Full time
Tampa, FL, United States
2. Allied Sales Specialist - Full time
Tampa, FL, United States
3. Allied Sales Specialist - Full time
Jacksonville, FL, United States
4. Battery Sales Rep - Full time
Tampa, FL, United States
5. Territory Manager - Sales - Full time
Sarasota, Bradenton, FL, United States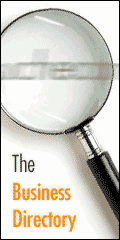 Editorial Calendar
January
Explosion proof forklifts
February
Forklifts in the logging and timber industry
March
Industrial batteries and chargers
April
The forklift market in China
May
Reach stackers
June
Forklift tyres, wheels and castors
July
The German forklift industry
August
Container attachments
September
Truck mounted forklifts
October
Engines and drive trains
November
The forklift market in Canada
December
End of year review