Send this newsletter to an associate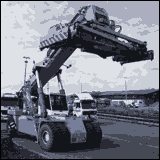 Due to a technical fault, the Forkliftaction.com website was temporarily inaccessible after our weekly newsletter was emailed to members last week. You may have noticed the down time if you tried to access our website while reading Forkliftaction.com News. The outage lasted approximately two hours.

We apologise for any inconvenience caused. Our internet service provider has assured us the necessary steps have been taken to repair the failed hardware.

During the outage, your attempts to contact us may have failed. It is Forkliftaction.com's policy to ensure a timely response to all enquiries. If you haven't received a response to your enquiry within three days, please resend your enquiry so that we may assist you. Email info@forkliftaction.com for further assistance. Thank you.








Send this newsletter to an associate





Tip off Forkliftaction.com
Do you know something our readers should know? Write to
news@forkliftaction.com
or provide information anonymously
here
.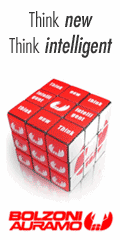 Jobs
1. Forklift Mechanic - Full time
Wilmington, MA, United States
2. Sales Representative - Full time
Virginia Beach Area, VA, United States
3. Equipment Consultant - Full time
Sacramento, United States
4. Equipment/Product Support Sales Associate - Full time
East Bay Area, California, United States
5. Material Handling Equipment Sales - Full time
Birmingham, United States
6. Forklift Technician/Mechanics - Full time
All locations, United States
7. Service Dispatcher - Full time
Salinas, CA, United States
8. Field Service Tech/Mechanic - Full time
Anchorage, United States
9. Warranty Claims Processor - Full time
Wilmington, United States
10. Fleet Manager - Full time
Houston, United States
11. Field Service Engineer - Full time
Houston, United States
12. Sales Training Manager - Full time
Houston, United States
13. Equipment Sales Representative - Full time
Virginia Beach, VA, United States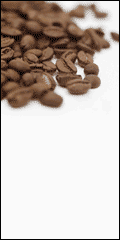 Editorial Calendar
January
Explosion proof forklifts
February
Forklifts in the logging and timber industry
March
Industrial batteries and chargers
April
The forklift market in China
May
Reach stackers
June
Forklift tyres, wheels and castors
July
The German forklift industry
August
Container attachments
September
Truck mounted forklifts
October
Engines and drive trains
November
The forklift market in Canada
December
End of year review