Send this newsletter to an associate

This week we publish issue #249 of our weekly electronic newsletter. Thank you to our readers who informed us of the wrong numbering in our newsletters, which happened a few weeks ago. We have since addressed the problem and if you would like to receive past newsletters with the correct issue number please email info@forkliftaction.com. Readers who would also like to receive past newsletters can send an email to the address above or visit our website.




JCB lifts manufacturing with no-fee school


ROCESTER, United Kingdom
JCB is funding an academy in East Staffordshire to raise the profile and appeal of the manufacturing industry among young people.
JCB's latest step in its long-term investment in UK education programs involves a GBP1.8 million (USD3.15 million) investment in the JCB Academy, specialising in engineering, manufacturing and international business for 14 to 19 year olds.
Academies are independent, publicly funded schools that are non-selective in admission.
The academy, which will have up to 540 pupils, is expected to impact positively on Staffordshire and Derbyshire areas like Stoke-on-Trent and Derby, which were deprived of traditional industries, JCB said in a statement. More than half the intake would come from those areas, with scholarships for boarding available.
Staffordshire Learning & Skills Council executive director Gill Howland said manufacturing was an important sector for Staffordshire.
"The current skills shortage is something we need to tackle at the grassroots and having one of the largest global manufacturers on board can only help to change perceptions and open endless possibilities of a career in the industry," she said.
The JCB Academy, planned to be opened in September 2009, is being developed in partnership with Burton College and Thomas Alleyne's High School, Uttoxeter.
Burton College has trained many JCB apprentices and mature employees and prepared JCB-sponsored undergraduates for industry life.
JCB has had a long history of involvement in manufacturing and engineering education programs. The company sponsored and hosted Young Enterprise events for 10 years and was honoured with a gold award by its national organisers in 2005. It sponsors nine Young Engineers' Clubs and has been recognised by the Institutes of Mechanical, Electrical and Agricultural Engineering as a provider of excellent training for 18 years.

Former Clark exec jailed
WASHINGTON, DC, United States
A federal judge has sentenced former Clark Material Handling Co executive Robert E Quinn to 39 months' prison after a long, emotional hearing.
Quinn, 55, of Lexington, was also fined USD6,600 for violating a US trade embargo in his role in shipping USD32,000 of forklift parts to Iran,
The Lexington Herald Leader
reported (
Forkliftaction.com News #238
).
He broke down in court and expressed remorse for his actions.
"I'm sorry. I do regret it … I think about it all the time. I look back, and I say why did I do that? Why didn't I just walk away, let other Clark people handle it?
"We could have just let them take their business somewhere else," Quinn told the court.
US district judge John D Bates said the offence was "very serious" and the sentence would deter future similar attempts by companies.
Bates said the effect of the forklift parts sales on national security was minimal but violating the embargo was a national security breach.
The trade embargo was imposed after the US embassy in Tehran, Iran, was seized in 1979.
Bates agreed to a request that Quinn be sent to a minimum-security prison and continued Quinn's release on a USD60,000 bond until he determined whether Quinn could remain free for the time it took for an appeal.
Quinn's family declined to comment on the sentencing.


Big leap in Argentine new forklift imports
BUENOS AIRES, Argentina
Argentine imports of new forklifts grew 38 per cent in 2005 while imports of used forklifts dropped 18 per cent, a market report said.
Marketeck SA analysed official Argentine Government customs statistics, processed by Tesys SRL, and found 3,086 new forklifts were imported last year, a 38 per cent increase on 2004's 2,243 forklifts (
Forkliftaction.com News #206
). The number of used forklifts dropped 18 per cent from 1,561 forklifts in 2004 to 1,277 forklifts in 2005.
Henry Whitney, who prepared the report, said used forklift imports fell because new forklifts were more accessible as the Argentine economy grew nine per cent in 2005.
"Companies operated at their maximum installed capacity, profits are up and new trucks are more accessible. Second, excellent trucks like Toyota, Clark or Heli are available at competitive prices," he said.
The FOB value of new forklift imports for 2005 totalled USD51,998,429, up 78 per cent from 2004's figure of USD29,247,813.
Marketeck has forecast 2006 to be a good year for the Argentine economy with forklift imports levelling off. It said 2007 volumes could drop if the Argentine Government decided to put import duties on forklifts.

| | | | | | |
| --- | --- | --- | --- | --- | --- |
| Raymond | CSR30T | 1998 | United States | USD 17133 | Details |
| Raymond | OPC30TT | 2000 | United States | USD 8926 | Details |
| Hyster | R30F | 1996 | Australia | AUD 17500 | Details |
| Raymond | R40TT | 2000 | United States | USD 11076 | Details |
| TCM | FG25 | - | Australia | AUD 12650 | Details |
| Esslingen | DFG 50 | 1972 | Germany | EUR 2300 | Details |
| Crown | CG20E-3 | 2002 | Australia | AUD 12000 | Details |
| Nissan | RGM02R30U | 1997 | Belgium | EUR 13500 | Details |
| Jungheinrich | ETV16 | 1997 | Germany | EUR 6500 | Details |
| Auramo | B200CE | 2001 | New Zealand | NZD 5000 | Details |
| Nissan | UF03A33 | - | Australia | AUD 9000 | Details |
| Komatsu | FB15R-8 | 1993 | United Kingdom | GBP 2500 | Details |
| Nissan | PH01 | 1992 | United States | USD 9950 | Details |
| Caterpillar | TH83 | 2000 | United States | USD 42000 | Details |
and thousands more...
Click here
to include your used forklifts, stackers, telehandlers, container handlers, attachments etc.

Crown CEO joins Bush council


NEW BREMEN, OH, United States
The head of Crown Equipment Corporation, James F Dicke, has been appointed a member of US President George W Bush's export council.
Secretary of commerce Carlos M Gutierrez said business leaders like Dicke were one of the best resources for identifying trade barriers and opportunities for US exports and for promoting the president's trade policy.
The council, established in the 1970s, advises the US president, through his secretary of commerce, on enhancing exports and encouraging US companies to increase exports and enter new markets.
Crown operates nine plants in Australia, Germany, Mexico, and the US and is expanding into China. It has distributors in North America, Europe, the Middle East, Africa, India and the Pacific Rim.
Founded in 1945 by the Dicke family, privately-owned Crown has more than 7,300 employees. Annual sales revenues exceed USD1.2 billion.
The president's export council includes private-sector members who have no set term of office, five US senators and five House of Representatives members.


Steel price dents Rocla's profits
JÄRVENPÄÄ, Finland
Rocla Oyj's operating profit for 2005 suffered mainly through increased steel costs, the Finnish forklift manufacturer said in its annual financial statements.
Net sales of Rocla industrial trucks for fiscal 2005 amounted to EUR85.9 million (USD102.2 million), up 7.5 per cent from 2004's total of EUR80 million (USD95.2 million) but operating profit decreased 26.4 per cent from 2004's EUR7.6 million (USD9.0 million) to EUR5.6 million (USD6.7 million).
Increased steel costs impacted on manufacturing costs for long-term agreements, Rocla said.
Industrial trucks accounted for 89 per cent of consolidated net sales and automated guided vehicles made up 11 per cent. Seventy-four per cent of the group's net sales were from exports and operations outside Finland.
Benelux countries, the UK, France and Spain were Rocla's biggest export markets with Russia and the Baltic states forming a growing market.
Rocla said its Russian subsidiary, OOO Rocla Rus, in St Petersburg, established in 2005, was built up over the year as a significant maintenance and service base for its truck operations and Rocla aimed to strengthen its market position in Russia.
Rocla's new corporate strategy includes exploiting synergies between its industrial trucks and automated guided vehicles business areas for product development, sourcing and customer services.
For 2006, the group's main objectives are to achieve a 10 per cent growth in net sales and to improve the operational result from 2005. The group aims to be a leading source of materials handling solutions and services by 2010.
Rocla listed on the Helsinki Stock Exchange in 1997. Its three largest shareholders on December 31, 2005, were Etra-Invest Oy Ab, Mitsubishi Caterpillar Forklift Europe BV and Mitsubishi Caterpillar Forklift America Inc.

Briefs

New series for Jungheinrich
HAMBURG, Germany
Jungheinrich has introduced the EJC Series 2 electric pedestrian truck to replace the first series introduced in 1999.
The EJC Series 2, available in lifting capacities of 1,200kg, 1,400kg and 1,600kg, is different from the first series because of its maintenance-free three-phase AC motor, modified lifting system and a higher residual lifting capacity at lifting heights of up to 5,350mm.
MCFA to offer flexible "iWarranty"
EAST MOLINE, IL, United States
Mitsubishi Caterpillar Forklift America (MCFA) expects to sell more forklifts with extended warranties after contracting with 4CS Inc to implement its iWarranty service contract module.
MCFA product manager Kevin Krakora said the software would enable dealers to include extended warranties in initial quotations and dispense with the need for customers to send MCFA separate cheques.
Police awarded for preventing theft
CALIFORNIA, LA, United States
Two Los Angeles law enforcement officers have received awards for their work in the recovery of stolen equipment.
Investigator Gabe Marquez, of the California Highway Patrol, and Detective Lou Koven, of the Los Angeles Police Department, are joint winners of the 2005 ARA Insurance Services/National Equipment Register (NER) award.
Marquez and Koven worked together and recovered numerous machines, met local associations to raise awareness, trained fellow officers and assisted in forming an industry anti-theft task force in southern California, NER said.


1 in 3 Forkliftaction.com members is an end user of forklifts!

36% of our members operate forklifts in their businesses and are in charge of the purchase and planning of their fleet.
These professionals work in all industry sectors:
· 38% manufacturing
· 12% construction industry
· 10% stevedoring, ports, transport, shipping
· 8% warehouse, storage
· 4% defence, military, government
· 3% agribusiness and forestry
· 2% food
· 2% mining, exploration,
· 1% fuel, oil
· 21% other industries
Forkliftaction.com reaches:
·
Dealers
of new and used forklifts, parts & components -
39%
-
·
End users
and fleet managers -
36%
-
·
Manufacturers
of forklifts, parts and attachments -
20%
-
· Finance & professional
services
-
5%
-
For more information email marketing@forkliftaction.com.

Forklift raiders steal pounds
LONDON, United Kingdom
Thieves who ripped off a cash machine from a UK service station with the help of a forklift got away with nearly GBP120,000 (USD209,375).
Damage to the Texaco garage, in Becontree Avenue, Dagenham, was so great it would be closed for repairs for a week, the
Barking & Dagenham Post
reported.
The cash machine had just been filled by owner Lloyds TSB a few hours before the raid. Witnesses told police that, less than an hour after the garage closed, three men arrived driving a forklift and a white transit van.
Lloyds is offering GBP25,000 (USD43,620) for information leading to the thieves' arrest.


SAPO expands with Kalmar straddles


STOCKHOLM, Sweden
South African Port Operations (SAPO), the terminal operating subsidiary of South African transport company Transnet Ltd, has ordered 25 more Kalmar straddle carriers.
In 2001, SAPO ordered 60 straddle carriers from Kalmar Industries and 53 in August 2005.
The order is made up of 10 CSC three-high stacking units and 15 CSC four-high stacking units. Delivery to SAPO's Port of Durban container handling facility is scheduled for mid-2006.
Kalmar says SAPO is expanding its container handling facility because of a significant increase in cargo volume handled at the terminal. The Port of Durban currently handles 1.8 million TEUs and by 2007 will increase capacity to 2.4 million TEUs.
The value of the order was not disclosed.
Kalmar has also opened a new 1,400 square metre service & maintenance centre at Kotka Container Terminal in Mussalo, south-eastern Finland. The centre will initially provide support to cargo handling and stevedoring company Finnsteve.


Send this newsletter to an associate


RAEDER-VOGEL: Special wheel materials for cold store applications

The tread material
VULKOLLAN®
fulfils almost all the requirements of modern industrial trucks regarding wear resistance and damping. However, this material reaches its limits in deep-freeze applications down to –35° C. Especially on heavy-duty narrow-aisle trucks and reach trucks, flat spots develop overnight on the load and drive wheels. Due to the low ambient temperatures, these flat spots are slow to recover and can thus cause intolerable vibration.
Click here for more information on this product, including pictures.

Hoist Liftruck - Neptune Series Marina Liftruck

Hoist Liftruck
is poised to provide the same quality and reliable liftruck to the marina industry as it has for the past 100 years to other heavy-duty industries. The
Neptune Series Marina Liftruck
meets the demands of marina owners/operators to dry-stack boats with its tight maneuverability, easy operation and corrosion protection. This pneumatic series, modeled after
Hoist's
proven line of liftrucks, has a capacity range of 15,000 to 25,000 pounds with a 96-inch load center.
Click here for more information on this product, including pictures.


Company: Hoist Liftruck Mfg Inc


BEDFORD PARK, IL, United States

Hoist is a privately owned forklift manufacturer based in Bedford Park, Illinois, USA. It produces compact cushion-tyre forklifts with capacities ranging from seven tonnes to 50 tonnes and heavy-duty, pneumatic tyre forklifts with capacities ranging from 10 tonnes to 16 tonnes. Hoist claims it is the world's largest compact cushion-tyre forklift manufacturer.


Click here for the full text of this Industry Profile feature.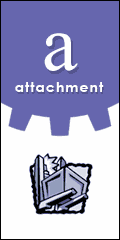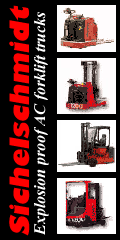 Fast Facts

Editorial Calendar
January
Explosion proof forklifts
February
Forklifts in the logging and timber industry
March
Industrial batteries and chargers
April
The forklift market in China
May
Reach stackers
June
Forklift tyres, wheels and castors
July
The German forklift industry
August
Container attachments
September
Truck mounted forklifts
October
Engines and drive trains
November
The forklift market in Canada
December
End of year review