Send this newsletter to an associate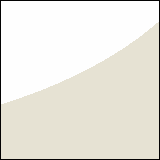 In two weeks' time, our team will be off to Hannover, to participate in CeMAT 2005. We will be setting up our own CeMAT stand in Hall 11, Stand E20, only metres away from Hyundai, Svetruck, Aislemaster and Pyroban.

Our team – Rodger, Joe, Christine, Ann, Melissa and Michael – dressed in our trademark orange Forkliftaction.com shirts, are looking forward to meeting you. Come and check out our Marketplace display, browse our web pages, view our exclusive dealer packages and tell us your news!
If you are attending CeMAT, we would love to meet you. Email us to arrange a personal meeting.



Succession Planning: building continuity into your business

You've built your forklift business with your own blood, sweat, tears and lots of money. Inevitably, the time may come for you to relinquish control of what's closest to your heart. Your family members may want to become involved, or as it often happens, their talents and interests may lie in other areas. What do you do? Christine Liew investigates.
Read more


Forklift tyre maker acquires distributor
TRELLEBORG, Sweden
Swedish industrial group Trelleborg AB has acquired French industrial tyre distributor Cimap Roues Industrielles SAS through its Trelleborg Wheel Systems business division.
Trelleborg would not disclose the acquisition price.
Cimap Roues, part of the family-owned Cimap Group, has distributed Trelleborg's industrial tyres since 1999. It has annual sales of USD5.2 million, 10 employees at its Paris headquarters, and a distribution centre in Bordeaux, western France.
The distributor will be fully integrated within Trelleborg Wheel Systems' current industrial tyre organisation in France, Trelleborg said in a statement.
Trelleborg Wheel Systems manufactures tyres and wheel systems for forklifts, agricultural and forestry equipment, and other materials handling equipment. The division has annual sales of USD392.6 million and 1,900 employees.
The Trelleborg Group employs 22,000 workers in 40 countries and has annual sales of USD3.01 billion.

Expansion in the works for WA Fork Trucks


PERTH, Australia
Australian forklift distributor WA Fork Trucks plans to take on the eastern states market after company founder Laurie Puddy sold a majority stake to AMP Capital Investors.
According to
The West Australian
newspaper, WA Fork Trucks and three of its subsidiaries, WAGMAC, NT Fork Trucks and WA Access Equipment, will be merged and rebranded as United Equipment.
Puddy will control United, which will sell, hire and service forklifts ranging from small pallet lifters to 52-tonne container stackers.
A WAGMAC employee told Forkliftaction.com News the merger had taken place but phone calls to WAGMAG's chief Greg Wagstaff remain unreturned as "Mr Wagstaff is busy in meetings". Similarly, Puddy has been unreachable by phone.
AMP Capital Investors head of private equity Greg Smith said rapid expansion was planned for United Equipment by leveraging the group's newly established franchises.
WA Fork Trucks operates one of Australia's biggest forklift rental fleets. Company records show WA Fork Trucks, which Puddy founded in 1985, made an after-tax profit of AUD624,436 in 2003-04 on sales revenue of AUD34.6 million. The company employs more than 140 people in Western Australia and 100 in other states.

Marketplace notes
Thousands of people search the Marketplace every week for used forklifts, stackers, telehandlers, container handlers and attachments. Our statistics show that half of the Marketplace users are forklift end users; the other half are users who deal in forklifts.
48% of all buyer enquiries come from end users of forklifts
distribution (9%), construction (6%), manufacturing (5%), container & cargo handling (4%), food industry (2%), stevedoring suppliers (2%), etc.
41% of all buyer enquiries come from dealers in forklifts
used equipment dealers, equipment import/export, fleet managers
11% of the enquiries come from unknown sectors
With 112,733 views on classifieds during August (many by end users) the Marketplace will attract new customers and help you sell your stock. For more information or to request dealer access, email us on
dealers@forkliftaction.com
.
Have a great week!
The Marketplace team -
marketplace@forkliftaction.com
– Phone: +61 7 3369 9090 – Fax: +61 7 3369 9096.

Sunbelt Rentals registers fleet with NER


CHARLOTTE, NC, United States
Equipment rental company Sunbelt Rentals has registered its entire equipment fleet with the National Equipment Register (NER) to help its branches and customers deter equipment theft.
The wholly-owned subsidiary of Ashstead Group plc, which rents forklifts and other equipment, has also placed warning decals on its mobile equipment.
NER operations manager Glen Sider told Forkliftaction.com News it was hard to know the number of forklift companies that had registered their fleets with NER.
"Many of our clients are rental companies and I am sure some of them have a significant forklift inventory and some don't," he said.
According to NER, complete, accurate national statistics for equipment theft do not exist but existing figures show a huge problem that is worsening.
Reports to Insurance Services Office Inc (ISO) show the value of equipment theft has increased 20 per cent annually since 1996 and theft is the cause of more than 50 per cent of losses for heavy equipment.
Some national surveys suggest the total figure could be as much as USD1 billion each year in losses and indirect costs like rentals, downtime, wasted management time and project overrun penalties.
Companies that register with NER have their details listed in a database searchable 24/7 by police officers. NER also deters theft by providing warning decals to mark equipment.

GH readies power units with fuel cells for forklift market
RICHMOND, BC, Canada
General Hydrogen (Canada) Corp (GH) power units, with Ballard Power Systems Inc fuel cells, will be available soon for commercial sales in the forklift market.
A spokesman for Ballard, of Burnaby, Canada, said the company planned soon to deliver more than 100 Mark9 SSL fuel cells for integration into power units from GH, of Richmond. Power output ranges from 4.8 kilowatts to 21.1 kilowatts.
GH plans to focus on applications for Class I electric motor rider forklifts during 2006 with an emphasis on the US market. GH's field trials used fuel cell-equipped power units on forklifts in grocery and retail distribution, cold storage, warehousing and automotive manufacturing applications.
The company can install the power units in existing or new forklifts, but the most likely market entrée is replacement of batteries in existing fleets. No truck modification is required.
GH has had discussions with most forklift manufacturers and anticipates ongoing work with them.


CeMAT 2005 – A highlight for the international logistics sector World Fair for Intralogistics from 11 to 15 October 2005 in Hannover, Germany

- Over 900 registered exhibitors from over 30 countries
- Robotic Logistics Center
- Rich supporting program for added value
With close to 1,000 exhibitors,
CeMAT
is the world's leading information and communication platform for technical logistics. The world intralogistics market, which is set to grow further as part of the ongoing globalization process, is superbly represented at
CeMAT
.
The main display categories are:
• Industrial and forklift trucks and accessories
• Materials-handling technology and accessories
• Logistics management, computer systems, ID systems
• Lifting gear and platforms
• Shelving and shelving systems
• Packaging technology
• Complete systems
Internet Link:
http://www.cemat.com

Toyota pledges USD5 million for hurricane relief
TORRANCE, CA, United States
Toyota companies are contributing USD5 million to provide disaster relief for victims of Hurricane Katrina, which hit the US Gulf Coast on August 29.
The money comes from Toyota motor vehicle companies and distributorships and Toyota Financial Services. Toyota Material Handling USA (TMHU) Inc has donated forklifts to the American Red Cross and established a relief fund to aid its dealers and dealership employees affected by the hurricane.
TMHU will match all employee contributions to the American Red Cross and all dealer contributions to TMHU's relief fund.
Toyota Financial Services and Lexus Financial Services will assist finance and lease customers affected by Hurricane Katrina by offering 90-day extensions on payments, suspending credit bureau reporting on accounts impacted by the storm and temporarily suspending collection efforts on the accounts.
Customers who wish to discuss their accounts should call +1-800-874-8822.

German paper factory invests in Kalmar


STOCKHOLM, Sweden
The Witzenhausen Paper Factory, in central Germany, has bought 21 Kalmar DCE 80-6 forklifts to handle paper reels and waste materials.
The forklifts, which have a lift height of 6.25 metres, are equipped with inclined cylinders above the driver's cabin because of the strong torsion forces that arise when picking up paper reels. Kalmar did not disclose the value of the order.
The factory, founded in 1975, is part of the Swedish group, Svenska Cellulosa Aktiebolaget (SCA). In 2004, it processed 318,000 tonnes of waste paper into 300,000 tonnes of cardboard packaging.
Peter Booß, the factory's workshop manager, said SCA's priority was workplace safety.
"Running an operation of this size is tough, especially on the machines, so it is essential the equipment we employ is able to stand up to the tasks at hand," he said.
Each forklift, shared by two drivers, works 24 hours a day. From 6am to 10pm, the forklifts unload around 120 truck-and-trailer units and stack waste paper outdoors.
Bolzoni-Auramo paper-reel clamps have been incorporated into the design of the forklifts.


SALES AGENCIES / DISTRIBUTORS WANTED!
We are the leading supplier worldwide for wheels and castors made of
VULKOLLAN®
and polyurethane with modern production facilities in Germany. We are looking for agencies / distributors for the sale of our products in:

• North America / Canada
• Central America
• South America
• The Baltic States / Belarus / Ukraine
• South East Asia
• Russia
Please contact
Mr Bernd Dolk
, Sales Director Export, by e-mail: bernd.dolk@raedervogel.de with your company profile and information on your current business activities.
We will be at CeMAT from 11th – 15th October 2005, in Hannover, Germany in hall 11, booth D 14.RAEDER-VOGEL • RAEDER- UND ROLLENFABRIK • GMBH & CO. KG
SPERLSDEICHER WEG 19 – 23 • 21109 HAMBURG • GERMANY
PHONE:
+49 40 75499-172 •
FAX:
+ 49 40 75499-253
Visit us online at:
www.raedervogel.de

Terex to complete restatements soon
WESTPORT, CT, United States
Terex Corp expects to submit reports for financial year 2004 and restated prior annual reports with the Securities & Exchange Commission soon.
In January, the telehandler manufacturer said it would restate financial results for 2001 to 2003 after an investigation of intercompany transactions showed account imbalances (
Forkliftaction.com News #192
).
In a press release, Terex said it was in the final stages of reviewing its financial statements. The company said it would also submit reports for the first and second quarters of 2005 "as soon as practicable thereafter".
Terex has obtained a waiver from its bank allowing it to extend its deadline to provide lenders with financial information for fiscal 2004 and the first two quarters of 2005.

Forklift crossings in peak traffic illegal
SEATTLE, WA, United States
A woman wrote to the
Seattle Times's
Bumper to Bumper column last weekend to ascertain the legality of a forklift crossing a road.
Janet Schuroll spotted the forklift crossing 12th Avenue South while carrying a load between a warehouse and a grocery store near the Chinatown district. It was during morning rush-hour traffic.
"The driver crosses in the middle of the block while north and southbound cars are stopped for a red light. Is this legal?" she said.
Katherine Casseday, Seattle transportation department's traffic-management director, said the practice was illegal and dangerous.
Use of forklifts on city streets was restricted to certain times of the day, she said.
City officials and market owners discussed the problem and agreed to restrict crossings to off-peak daylight hours.


Send this newsletter to an associate

The future of mobile weighing is being shaped on Iceland
Our new
RAVAS
importer in Iceland, Leidir, has started a pilot project to integrate material flows and information flows at a fish auction. Procedures will be as follows...
Click here for the full text of this release, including pictures.

Superior Turret Master – Give your machine Narrow Aisle features
The Superior Turret Master Attachment can be installed onto most lift truck brands and allows the operators to work in aisles as narrow as 66 inches. In most applications a 72 inch aisle is recommended. The standard day to day operation of the Turret Master attachment is easier than any turret design on the market today as it allows the operator to drive to the load to be retrieved and pull it directly out of the rack without trying to steer the forks into the pallet opening ...
Visit Superior Engineering at www.superioreng.com or call them toll free 1-800-359-3052 for a sales manual or just to ask a few questions.
Contact Matt Lusk at Superior Engineering
Click here for the full text of this release, including pictures.

VNA Warehouse Floor Flatteners – Concrete Grinding Specialists at CeMAT
Concrete Grinding Limited, specialists in upgrading the floor flatness of narrow racking aisles in new and existing VNA warehouse/storage units, have released the
Laser Grinder
, a laser-guided concrete grinding machine which grinds aisles to the required flatness, while being clean, quick and non-intrusive. Designed to operate in operational warehouses, floors are upgraded to ensure a safe and efficient VNA facility with little disruption.
Concrete Grinding Limited will be at CeMAT Hall 11, Stand G66
CONTACT US:
>
Contact Kevin Dare @ Concrete-Grinding
Click here for full article and pictures
Click here for the full text of this release, including pictures.





Jobs
1. Field Service Technician - Full time
Dallas, United States
2. Field Service Technician - Full time
Ft Worth ,Texas, United States
3. Service Technician - Full time
Central Pennsylvania, United States
4. Service Manager / Technician - Full time
Naples/ Florida, United States
5. Service Technician - Full time
Tampa, United States
6. Service Technician - Full time
Winter Haven, Lakeland, United States
7. Service Technician - Full time
Sarasota, Bradenton, United States
8. Service Technician - Full time
Orlando, United States
9. Service Technician - Full time
Jacksonville, FL, United States
10. Service Technician - Full time
Columbus, GA - Macon, GA, United States
11. Used Truck Manager - Full time
Clinton Township, Michigan, United States
12. Forklift Mechanic - Full time
Jonesboro Arkansas, United States


Fast Facts