Dear Linette,
WELCOME TO FORKLIFTACTION.COM, MATERIALS HANDLING ONLINE.
This is issue #157 - 13 May 2004 of the weekly newsletter for industry professionals.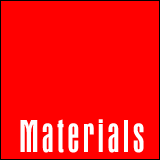 Testing is about to begin on Forkliftaction.com's Discussion Forums, a new initiative which will revolutionise communications in the Forkliftaction.com member community. Soon members will be able to discuss the news, current legislation, technical problems and more online.
Forkliftaction.com News continues to go from strength to strength. Almost 14,000 professionals now receive this email bulletin, and the total readership is estimated at 40,000.
This issue marks the first of a two-part series on the materials handling industry in Japan. Editorial features are a great opportunity for companies to share the attention paid to these popular articles by advertising in feature editions. Contact us for all advertising enquiries.





1. MATERIALS HANDLING IN JAPAN: PART ONE


TOKYO, Japan
Welcome to part one of Forkliftaction.com News's coverage of the materials handling industry in Japan. The land of the rising sun is a mystery to most, but its reputation for economic efficiency and success is no secret.

2. RAYMOND PUSHES RELIABILITY FOR FORKLIFT OWNERS


GREENE, NY, United States
Raymond Corp has an optimistic market outlook and aims to enhance its line while helping forklift owners maintain their costs through reliable performance.

The forklift market "is looking quite favourable" with Raymond's incoming orders a good indicator, said James Malvaso, Raymond president and chief executive officer, in an exclusive interview with Forkliftaction.com News. "Consumer confidence is up, and capital expenditures are up."

Raymond had a good financial performance in 2003 and is "off to a better start this year", he said. Raymond focuses on the market for indoor electric warehouse trucks.

Raymond is shipping demonstration Model 7400 Reach-Fork brand lift trucks to dealers now. Raymond last year conducted rigorous field tests of the trucks, which include AC technology and beneficial ergonomics, and introduced the 7400 in March.

Incoming orders for the company's 102XM walkie pallet truck have exceeded expectations and prompted a need to add production talent ahead of plan at Raymond's Muscatine, Iowa, plant.

Last October, Raymond launched the 102XM, which does 180-degree pinwheel turns inside a 96-inch-wide trailer.

The 7400 and 102XM are examples of output from design engineers, technicians and reliability testing at Raymond's research and development centre next to its Greene headquarters. Raymond invested about USD6 million in 2002 for the product development technical centre and a customer showroom.

Showing off another investment on May 4, the firm held an open house in Greene at its newly completed USD1.5 million Learning Centre, which replaced a remote training facility (Forkliftaction.com News #156).

Mr Malvaso envisions information management systems as the next frontier for forklift makers and related warehouse, conveyor and carousel industries. Radio Frequency Identification (RFID) "gives us a chance to see how far we can push into information systems", he said. Such systems could "help with the cost of material handling. Can we yield extreme benefits?".

Late last year Raymond began discussions that led to an RFID-development partnership with Tibbett & Britten Americas, IconNicholson and the Econorack Group of Companies. Disclosed in March, the partnership plans to conduct an assessment of RFID and design and build a RFID Living Lab at Tibbett & Britten Americas' Connect Logistics distribution warehouse in Edmonton, Canada.

So far, the long-range effort has identified macro RFID goals and is working to define expectations on a micro level, Mr Malvaso said.

In other news, Raymond is appealing the USD14 million verdict of a federal district court jury for improperly terminating dealer Minnesota Supply Company in 1997 (Forkliftaction.com News #113). "We still strongly believe it was an erroneous ruling, and we are in the middle of the appeal process," Mr Malvaso said.

Raymond employs 2,200 people and has a third plant in Brantford, Canada, and a parts centre in Syracuse, New York, in addition to the Greene and Muscatine operations. All four locations are registered under ISO 9001-2000. "We build in lot sizes of one" with a continuous-flow pull-type manufacturing process, Mr Malvaso said.

Toyota Industries Corp, of Kariya, Japan, owns Raymond through another holding, BT Industries AB, of Mjölby, Sweden. Raymond and BT concentrate on stand-up warehouse electrics, while Toyota's other forklift operations focus on counterbalanced utility applications. As manufacturers, Raymond, BT and Toyota maintain separate brands and distribute through different end markets.

In a mutually beneficial end-market crossover, Raymond in Muscatine makes an electric pallet truck that Toyota began marketing to its customers in North America in early 2004.
- Raymond website -
3. COMBILIFT LAUNCHES ALTERNATIVE FOR STEEL INDUSTRY


NEW YORK, NY, United States
Combilift Ltd has launched the Combilift C6000 GT forklift, a truck aimed at accessing the huge US steel services distribution industry.

Combilift US sales manager Tommy Cadden told Forkliftaction.com News that the industry had used similar stand-up trucks for decades, but most were electrics.

"Combilift decided to release a stand-up product that could be directly interchangeable with the existing machines," he said. "The unique thing about the Combilift C6000 GT is that it's designed to operate inside and outside.

"The response has been very positive."

First seen at NA 2004 in Cleveland, the C6000 GT is a 6,000 pound (2.7 tonnes) capacity sideloader with an LP gas engine and a 30-foot (9.1 metres) lift height. The truck is also available in a 10,000 pound (4.5 tonnes) lift capacity.

The propane IC engine allows indoor and outdoor operation, eliminating double handling and the costs and space required for batteries and battery and charging facility maintenance. Super-elastic cushion tyres on the rear provide load stability in rough yards and comfort for the stand-up operator.

Mr Cadden said the GT was being manufactured in Ireland and distributed through the company's 40 exclusive dealers throughout the USA.
- Combilift website -
4. JUNGHEINRICH SEES LITTLE GROWTH


HAMBURG, Germany
Jungheinrich AG's first quarter orders rose by 2% from EUR370 million (USD440.7 million) to EUR376 million (USD447.8 million), but net sales dropped 4% from EUR358 million (USD426.4 million) to EUR345 million (USD410.9 million).

Net income, at EUR8.7 million (USD10.4 million) just surpassed last year's EUR8.6 million (USD10.2 million) for the first quarter.

The 2004 results will be affected by plant closures in Leighton Buzzard (UK) and Argentan (France). The company said the transfer of production of IC engine powered forklifts from England to Moosburg, Germany, was proceeding to plan. Battery-powered pedestrian vehicles, which were produced in Argentan, would be transferred back to Norderstedt, Germany. Hand pallet trucks would be obtained from Chinese manufacturer Ningbo Ruyi Joint Stock Co Ltd.
- Jungheinrich website -
5. SAFETY FIRST: DAVID HOOVER


NEWARK, OH, United States
Before conducting all on-site forklift training classes, our company conducts a site inspection, which looks at the customer's forklifts, applications, loads and many other areas.

6. LOGISTICS IN FOCUS AT HONG KONG EXPO


HONG KONG, Hong Kong
The logistics industry is one of the pillars of the Hong Kong economy, according to the Hong Kong Logistics Development Council (HKLDC).

HKLDC, a government-appointed committee that advises on logistics development policies, has organised an exhibition and conference next week, titled Logistics Hong Kong, in response to industry demand for an event targeting the Hong Kong and Asian logistics markets.

Logistics Hong Kong, from May 18 to May 20, is pitched at Hong Kong and mainland China's logistics players and international suppliers keen to penetrate the Hong Kong and broader Asian markets.

The inaugural event will also be an opportunity for those who wish to know more about the Closer Economic Partnership Arrangement forged between Hong Kong and mainland China.
- Logistics Hong Kong website -
7. IN BRIEF...


HYVINKÄÄ, Finland
MORE RTGS FOR CHARLESTON
KCI Konecranes has received an order for four 16-wheel rubber-tyred gantry cranes (RTGs) from South Carolina State Ports Authority in Charleston, USA. The new machines, with a lifting capacity of 50 tons (45.3 tonnes), a lifting height of 59 feet (18 metres) and a span of 75 feet (23 metres), will complement 21 Konecranes RTGs already in operation. The order value is about EUR5 million (USD5.95 million) and there is an option for four additional machines. The cranes will be delivered in December.

BELGIAN BATTERY PRICES SOAR
BRUSSELS, Belgium - Belgian metal price hikes, which have been happening since the start of the year, have affected the price of lead, essential for batteries. A year ago, the price of lead fluctuated between USD400 and USD500 a ton. Today prices are as high as USD900 a ton. Members of Sigma, the Belgian federation of materials handling providers, increased industrial battery prices on April 1 using a special formula to combine earlier and current prices. Sigma says the inflated prices will disappear when lead prices fall to "normal" levels.
8. OM PIMESPO KEEPS RHINOS HAPPY


BIRMINGHAM, United Kingdom
OM Pimespo raised more than GBP1,000 (USD1,775) for the "Save the Rhino International" charity during this year's IMHX (Forkliftaction.com News #148).

The money was raised by employee Matthew Clark who spent three days pacing the halls of the exhibition, collecting donations while dressed in a rhinoceros costume, according to a Centaur Communications report.

Save the Rhino International is currently supporting projects in Kenya, Tanzania, the Democratic Republic of Congo, Namibia, South Africa and Sumatra, and raising public awareness of the need for rhino conservation.


9. SMH LAUNCHES IRMN® VERSION 5.0
SMH has released version 5.0 of its Information Resource Management Network® (IRMN®). Created by SMH in 1997, IRMN® 5.0 was re-written to dramatically increase response times.
Pankaj Shah, instrumental in the creation of IRMN®, stated "Even we were surprised with the increased response times."
Major improvements include:
• 5 times faster
• E-mail order confirmation
• Search parts in Catalog Pages or Drawings
• View parts images
• Inquire/Order multiple parts up to 50 items
• Use IRMN® to prepare quotes
• Look up a "Recommended Spare Parts List" for models you service
MORE INFORMATION?
Web: www.smhco.com
Phone: (800) 255-4109

Click here for the full text of this release.

10. TRANS PAN PACIFIC 2004 KOREA EXHIBITION AND CONFERENCE
Following the successful Trans Pan Pacific 2003 Australia Exhibition & Conference (180 delegates from 17 countries) hosted by Port of Melbourne Corporation, the 2nd Trans Pan Pacific Korea Exhibition & Conference takes place in Busan, Korea on June 29-30 at the Paradise Hotel & Casino Busan - one of only two Korean 5-star hotels in The Leading Hotels of The World.
A two-day exhibition will present 30 ports, container terminals, container handling equipment manufacturers, intermodal transport services providers and event sponsors.
For details contact Jane Loh on jane@transportevents.com, by phone on +60-3-8023-5352, or visit www.transportevents.com.

Click here for the full text of this release.



15. MONTHLY FORKLIFT RENTAL OF HYSTER H550F
Fort Lewis, WA, United States
Closing: 19 May 2004 3:00pm - Contract: W911S8-04-Q-0009
16. SLINGS, SHACKLES AND WIRE ROPE
Bremerton WA, United States
Closing: 08 June 2004 TBA - Contract: N00406-04-T-1794
17. PLASTIC PALLETS
Placerville, CA, United States
Closing: 19 May 2004 TBA - Contract: RFQ-IBET-03-04-080
18. SUPPLY AND DELIVERY OF FORKLIFT
Winnipeg, Canada
Closing: 18 May 2004 4:00pm - Contract: 220-2004
19. LATEST MODEL 1500 KILOGRAM (3,000 POUND) CAPACITY FORKLIFT TRUCK
City of Moncton, Canada
Closing: 10 June 2004 11:00am - Contract: TC04-059
20. SUPPLY AND DELIVERY OF FORKLIFTS II
Vancouver, BC, Canada
Closing: 19 May 2004 11:00am - Contract: PS04031
21. INCREASE SLEWING DRIVE SPEED - 40-TON, PORTAL CRANE
Lester, PA, United States
Closing: 07 June 2004 TBA - Contract: N3258A-04-B-1600

FEEDBACK
We appreciate your feedback and will reply promptly. A form to register your comments is at: www.forkliftaction.com or simply email us at
info@forkliftaction.com. If forklifts are your business and you have news, press releases, photos or tender information to publish, we'd love to hear from you. Please email us at: info@forkliftaction.com.

COPYRIGHT
Forkliftaction.com News is copyright. Unauthorised reproduction is illegal. We are happy for you to onforward this newsletter to potential new subscribers. If you would like to discuss syndication of reproduction of our news on your website, please contact us at biz@forkliftaction.com