Dear reader,
WELCOME TO FORKLIFTACTION.COM, MATERIALS HANDLING ONLINE.
This is issue #155 - 29 April 2004 of the weekly newsletter for industry professionals.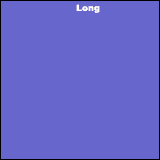 FORKLIFTACTION.COM DISCUSSION FORUM... COMING SOON
Forkliftaction.com's discussion forum is nearing completion, and will be launched in the coming weeks. The forum will be a place for debate, discussion and interaction about materials handling-related topics or to present solutions or questions to other members.
A prototype version of the forum is almost ready, and we'd like our members to test it. If you're able to help, contact info@forkliftaction.com. You don't need previous experience with forums: we believe many members are not familiar with community forums and we have focused on simplicity in our design.
All you need is a computer with a link to the internet.





1. LONG LOAD SOLUTIONS: PART TWO - CURRENT DEVELOPMENTS


NEW YORK, NY, United States
If you're one of the thousands of forklift professionals who read Forkliftaction.com's first feature on long-load solutions (Forkliftaction.com News #153), you'll know the side-loading forklift is not a new development in the materials handling world. While such companies as Taylor, Raymond, Hubtex, Kalmar, Linde, Baumann and Irion are household names for their "traditional" side-loading forklifts, it's the new wave of robust, paradigm-breaking, multi-directional side-loaders that has the materials handling market, and forklift buyers, talking.

2. JAPAN FORKLIFT TRUCK EXPORTS UP 22.3% IN MARCH


TOKYO, Japan
Japan exported 3,671 forklifts in March, up 22.3% year-on-year, according to a survey by the Japan Industrial Vehicles Association (JIVA).

Diesel-engine machine exports totalled 1,872 and gasoline-powered units came to 928. Domestic forklift sales increased 9.9% to 8,081 units, of which 2,401 units were diesel-engined and 3,485 units were electric. A total of 11,024 forklifts were manufactured in Japan, up 10.3%, according to the Japanese News Digest.

Exports of Japanese forklifts totalled 35,811 units in 2003, up 14.1% on 2002. Domestic forklift sales were 68,449 units in 2003, up 3.9%.
- JIVA website -
3. TICA AIMS FOR BIGGER SLICE OF AUSSIE PIE


SYDNEY, Australia
Toyota Industries Corporation Australia (TICA) is aiming for a 30% share of the Australian forklift market in the next five years.

According to Australian Industrial Truck Association (AITA) sales figures, Toyota was Australia's number one counterbalance forklift supplier for 2003, with sales of 1,900 units. That gave Toyota the counterbalance market lead for a record 17th consecutive year.

TICA executive vice-president Steve Harper said Toyota's forecasted growth was based on its products and a strong dealer network.

"Clients are demanding solutions that meet modern materials handling needs, ensuring the highest levels of safety, reliability, performance and productivity," he said.

The first Toyota forklift was manufactured in 1956 and sales in Australia began in 1968. Australia's total forklift sales have now passed 38,000 machines a year.

Toyota Motor Corporation Australia sold its industrial equipment business to Toyota Industries Corporation (TICO) in June 2003.

As a result of the sale, TICA was established to distribute and sell TICO equipment. Toyota forklifts are now manufactured in Japan, the USA, France and China.
- TICA website -
4. **ADVERTISEMENT** TRANS PAN PACIFIC 2004 KOREA EXHIBITION AND CONFERENCE


Following the successful Trans Pan Pacific 2003 Australia Exhibition & Conference (180 delegates from 17 countries) hosted by Port of Melbourne Corporation, the 2nd Trans Pan Pacific Korea Exhibition & Conference takes place in Busan, Korea on June 29-30 at the Paradise Hotel & Casino Busan - one of only two Korean 5-star hotels in The Leading Hotels of The World.
A two-day exhibition will present 30 ports, container terminals, container handling equipment manufacturers, intermodal transport services providers and event sponsors.
For details contact Jane Loh on jane@transportevents.com, by phone on +60-3-8023-5352, or visit www.transportevents.com.
5. SAFETY FIRST: DAVID HOOVER


NEWARK, OH, United States
One of the most challenging issues companies face with forklift safety is the safe operation checklist. Contrary to popular belief, OSHA does not require the checks to be made in writing and has stated that on its website. Even so, from a functional and legal standpoint, it is wise to document everything, including these inspections. How can you prove you are doing them if there is nothing in your files?

6. **FORK TALK** FORKLIFT INDUSTRY ADOPTS CODE OF CONDUCT


CANBERRA, Australia
The Australian Industrial Truck Association (AITA), Australia's peak forklift industry body, has adopted a code of conduct.

AITA president Paul Bennett, of BT Lifttrucks Pty Ltd, said adopting the code was part of a long-term program to lift safety awareness in the forklift industry and among users of materials handling equipment.

"Adoption and observance of the code of conduct will enhance responsibility by all AITA members for safe practice and demonstrate to our customers that the industry is serious about safety," he said.

AITA has worked with occupational health and safety authorities, particularly Worksafe Victoria, in developing safer attitudes and practices. AITA member participation at safety seminars and programs had been strong, Mr Bennett said.

Mr Bennett was re-elected as president at the AITA's annual general meeting. Brian Hoare (Crown Equipment Pty Ltd) was elected deputy president and Mark Fritzen (NACCO Materials Handling Group) continues as chairman of the AITA's engineering committee.
7. TOYOTA RECOGNISES TOP DEALERS


IRVINE, CA, United States
Toyota Material Handling USA Inc (TMHU) has crowned the 2003 winners of its President's Award for excellence in operations and service.

TMHU acknowledged the winners at its spring regional dealer advisory council meeting in Dallas, Texas.

The 2003 winners are:
Vann Williford, of Atlantic Coast Toyotalift, High Point, NC
Al Rawson, of Atlas Toyota Material Handling, Schiller Park, IL
Pat Stemper, of Badger Material Handling, New Berlin, WI
Kal Anglewicz, of DMH Toyota-Lift, Holland, OH
Jeff Fischer, of Florida Lift Systems Inc, Orlando, FL
Stuart Thompson, of Garrison Service Company, Nashville, TN
Brian Hull, of Hull Lift Truck Inc, Elkhart, IN
Kevin Horak, of Hupp ToyotaLift, Cedar Rapids, IA
Don Herman, of LIFT Inc, Lancaster, PA
Mary Madland, of Madland Toyota-Lift Inc, Bakersfield, CA
Bill Skinner, of ProLift Industrial Equipment Co, LLC, Louisville, KY
Jim Shoppa, of Shoppa's Material Handling Ltd, Fort Worth, TX
Steve Thorne, of Southeast Industrial Equipment Inc, Charlotte, NC
Joe Quinto, of Toyota-Lift of Los Angeles, Santa Fe Springs, CA
Richard Andres, of Toyota Material Handling Northern California, Hayward, CA
Scott Plummer, of WD Mathews Machinery Co, Auburn, ME
- Toyota website -
8. **ADVERTISEMENT** NEXEN: MANUFACTURING PARTNERS WANTED


Nexen is now looking for partners to manufacture future models, following the success of the Nexen brand since its launch,. The company is planning a seven or eight-tonne machine and also a rough-terrain forklift.
IMHX 2004 was Nexen's first major exhibition, and the company and its products were met with great enthusiasm.
Director Pam Oakes said: "We are very pleased with the enquiries we received, not only from the UK, but a lot of overseas companies interested in becoming dealers."
FOR MORE INFORMATION:
Phone: +44 1502 532211
Fax: +44 1502 508273
Email: info@nexengroup.co.uk
Website: www.nexengroup.co.uk
9. SOUTH OF THE BORDER: ROLF SLOBOTZKY


MEXICO CITY, Mexico
At a convention, I presented a questionnaire to forklift dealers, the results of which were designed to determine the "perfect" forklift dealer.

According to responses from attendees, the following are the attributes of the Utopian forklift dealer:
Sells, rents and leases new forklifts
Sells and rents used forklifts
Provides preventive maintenance
Repairs in his own and at customers' facilities
Repairs electrics and ICE forklifts
Sells new engines
Repairs or overhauls engines
Sells parts over the counter
Delivers parts to end users
Sells accessories
Sells and rents hand pallet trucks
Sells and rents electric walkies
Sells tyres
Has a hydraulic press for tyre mounting
Sells LPG conversion kits
Provides an exchange program for electronic cards
Sells industrial batteries and chargers
Sells attachments
Installs and repairs attachments
Sells pallets
Sells forks
Provides operator training
- Contact Rolf -
10. BE-FLEET ENHANCES ONLINE SYSTEM


DALLAS, TX, United States
BE-Fleet has introduced new functions to enhance its web-based fleet management system.

The system tracks materials handling equipment and rolling stock's total cost of ownership and operation, including utilisation, preventive maintenance, tyres and repairs. The upgrades allow web-based dispatching and recording of calls and integration into accounts-payable systems. Vendors can now collect invoices on service repairs to plant rolling stock.

The fleet management system is unique in the industry, providing paperless tracking, invoicing, and dispatching, working with multiple locations and service vendors, BE-Fleet said. BE-Fleet has private-branded its fleet programs for customers to allow seamless integration with their processes.

Briggs Equipment, a subsidiary of Sammons Corporation, formed BE-Fleet in April 2003.

BE-Fleet is also developing a new data collection device to capture data on materials handling equipment usage. The device can report hour meter readings, send emails if collisions occur, and report other metrics such as low oil pressure, low battery water, and low engine coolant. The product, marketed as Equipstar, will be available in 2005 for less than USD500 and a monthly fee.
- Equipstar website -


11. PUT LONG LOADS IN THEIR PLACE, INDOORS AND OUT, WITH THE 4D MULTILOADER
BOLTON, Canada
Omega Lift Manufacturing has launched its most versatile forklift: the 4D MultiLoader.

The Omega Lift 4D Multiloader is a four-way all-wheel drive, all-wheel steer, all-wheel brake forklift that combiones a four-way reach truck, a regular forklift and a sideloader.

The 4D MultiLoader comes in capacities of 8,000/ 10,000/ and 12,000 pounds, with a Perkins diesel, GM gas, or GM LPG engine. Many masts are available, and load bed sizes range from 36 to 60 inches. Super elastic tires are standard.

More information?
In the US, call 1-800-927-0385
In South America, call 1-800-927-0385
In Canada, call 1-866-857-6456
Website: www.omegalift4dml.com

Click here for the full text of this release, including pictures.

12. LASER FLOOR GRINDING SPEEDS IKEA DELIVERIES
The Concrete Grinding Group has brought significant efficiency increases at an Ikea distribution centre in Spain.
The 75,000sqm building includes a 20,000sqm area should have been laid to DIN 15185 floor flatness standards, but a profileograph survey found the floor did not meet the standard.
Using two LaserGrinder machines, Concrete Grinding formed 380mm-wide wheel tracks in each of the 24 126-metre-long aisles. Vacuums on the machines minimised dust so the warehouse operate normally.

For more information, contact:
Concrete Grinding Group
Tel: 01484 600085
Fax: 01484 600095
Email: info@concrete-grinding.com
Web: www.concrete-grinding.com

Click here for the full text of this release, including pictures.



17. 8,000LB FORKLIFT
State Of California, United States
Closing: 06 May 2004 2:00pm - Contract: SOL #53171

FEEDBACK
We appreciate your feedback and will reply promptly. A form to register your comments is at: www.forkliftaction.com or simply email us at
info@forkliftaction.com. If forklifts are your business and you have news, press releases, photos or tender information to publish, we'd love to hear from you. Please email us at: info@forkliftaction.com.

COPYRIGHT
Forkliftaction.com News is copyright. Unauthorised reproduction is illegal. We are happy for you to onforward this newsletter to potential new subscribers. If you would like to discuss syndication of reproduction of our news on your website, please contact us at biz@forkliftaction.com