Dear reader,
WELCOME TO FORKLIFTACTION.COM, MATERIALS HANDLING ONLINE.
This is issue #138 - 18 December 2003 of the weekly newsletter for industry professionals.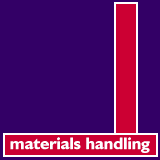 Welcome to our second and final special issue highlighting the materials handling industry in the UK.
Next month Forkliftaction.com focuses on the world attachments market.
It's not too late to advertise your company in our January issues.
Contact Penryn Maddrell for more information.
This is Forkliftaction.com's last newsletter for 2003. Look for the first issue of 2004 on January 15.
Happy holidays!


Forkliftaction.com now has more than 2,000 forklift models from 100 manufacturers listed in the Equipment Catalogue (www.forkliftaction.com/equipment/). The catalogue also features 1,835 photographs. Please check our entries and contact Rodger Lamb (research@forkliftaction.com) if changes are required.





1. UK MARKET FIERCELY COMPETITIVE


LONDON, United Kingdom
Welcome to part two of Forkliftaction.com's focus on materials handling in the UK. In this final article, Forkliftaction.com has interviewed the UK's industry heavyweights and concentrated on the big news that has shaped the industry in 2003.

Unlike other world materials handling industries, 75% of the 30,000 forklifts sold in the UK this year were contract-hire purchases. That meant only a small percentage of manufacturers' customers were individuals; companies dealt mostly with large corporate customers.

Click here to read the full text of this special feature.
2. JUNGHEINRICH TO CLOSE FRENCH DIVISION


HAMBURG, Germany
Jungheinrich AG will proceed with plans to close its struggling French hand pallet truck business, MIC SA.

Jungheinrich's board made the decision official at a meeting on December 13. In accordance with French labour laws, the 375 employees affected were being informed, a statement said.

Jungheinrich announced it was considering the closure in its September 30 interim report. "This move is currently predicted to have a one-time total impact of approximately EUR30 million (USD37 million) to EUR35 million (USD43 million) on the group result," the company said.
- Jungheinrich website -
3. GERMAN GIANT SINKS FUNDS INTO CHINA


BEIJING, China
Linde-Xiamen Forklift Truck Co Ltd, Linde AG's Chinese manufacturing base, will establish a research centre to develop new technology and introduce new products from Europe.

Founded 10 years ago, Linde-Xiamen exported 3,500 forklifts and earned USD450 million this year, a Xinhua News Agency report said.

Linde had equipped the manufacturing facility with advanced production lines and its products were equivalent in quality to Europe's, the report said.

Linde-Xiamen's annual sales soared to 4,000 trucks in 2002, compared to little more than 100 10 years ago. Over the decade, Linde-Xiamen has produced 22,000 forklifts.
- Linde-Xiamen website -
4. **ADVERTISEMENT** FORKLIFTACTION.COM ADVERTISING WORKS


Advertising with Forkliftaction.com works. E-P Equipment Co Ltd, a Chinese manufacturer of warehouse materials handling products, ran an advertising campaign with Forkliftaction.com this year as a branding exercise.
Through E-P's exposure on Forkliftaction.com, Lencrow Group, a large Australian forklift sales and rental company, contacted E-P, and now distributes the company's products.
E-P managing director John He wrote us this note:
"Forkliftaction.com advertising has opened up the world market for our company. Through our branding campaign, we were contacted by Lencrow, who now distribute our range of products through their network.
"Without our regular button advertisement with Forkliftaction.com, it would have taken years to secure a similar deal through the 'normal' channels.
"Thanks, Forkliftaction.com. Your help has given E-P a truly global presence."
Contact us for more information about Forkliftaction.com advertising.
5. BT ROLATRUC: PRIDE IN PERFORMANCE


BERKSHIRE, United Kingdom
BT Rolatruc has been demonstrating its "pride in performance" (PIP) safety program in a series of presentations to customers around the UK.

PIP, first announced in July, is designed to reduce the costs of accidental damage in warehouse operations. Six presentations have been held in London, Leeds, Hinkley, Chepstow, Huntingdon, and Warrington.

A key part of the presentations was a motivational film for operators presented by television personality Karl Howman, better known as Jacko from the BBC's Brush Strokes lifestyle program.

"Mr Howman's natural, down-to-earth approach was just right to get drivers interested," said BT Rolatruc spokesman Dave Rostance. "The film explains how important operators are in the supply chain."
- BT Rolatruc website -
6. DAIRY DRIVER WINS NZ CHAMPIONSHIP


AUCKLAND, New Zealand
Mike Pennall, a forklift driver for national dairy company Fonterra, has won the New Zealand National Forklift Drivers' Championship.

Mr Pennall was among 450 entrants and was selected as one of 12 finalists who battled for the title in Auckland on November 26 and November 27.

Chief judge Maurice Flood, national forklift instructors' registrar for New Zealand's Occupational Safety & Health Service, which staged the event, said Mr Pennall was the "best of the best".

"Drivers were gruellingly tested over the two days, and the judges had a reducing tolerance for error over each stage. We also used a reach truck this year, which was a wildcard for many drivers," he said.

Mr Pennall won NZ1,000 (USD650), a trophy and a trip for two to the Australian Grand Prix.
- OSH website -
7. PLANT WORKERS OVERCOME


OMAHA, NE, United States
Five plant workers were rushed to an Omaha hospital yesterday suffering from carbon monoxide poisoning after a propane-fuelled forklift was used in a confined area.

Firefighters told news service KETV that carbon monoxide levels in the plant were extremely high. The plant owner would install CO detectors to prevent the problem reoccurring in future.

The workers were treated with oxygen and later released from hospital.


8. CONTROLLING EXHAUST EMISSIONS
CANNOCK STAFFS, United Kingdom
The use of diesel or LPG powered forklift trucks creates special pollution concerns. Envirosafe offers solutions that will reduce carbon monoxide, hydrocarbons, nitrous oxides (LPG) and soot (diesel) emissions by up to 95%.
Envirosafe products ensure that air quality is improved for the safety of workers, and that product spoilage is reduced in a commercially-viable manner.
Envirosafe is a member of the Pyroban Group. See us at the IMHX exhibition at the NEC in Birmingham, 2-4 March.

For more information, visit www.pyroban.com/envirosafe or email envirosafe@pyroban.com.
9. CASCADE PROMOTES KERN TO CORPORATE VICE PRESIDENT MHP MARKETING & SALES
PORTLAND, OR, United States
Cascade Corporation has appointed Mike Kern to Corporate Vice President Material Handling Products (MHP) Marketing and Sales.

Kern joined Cascade in 1966, acting most recently as Director of MHP Marketing and Sales for the Americas. Now he also coordinates European MHP Marketing and Sales, and MHP programs worldwide.

By working with dealers and end users around the globe, Cascade has become the premier supplier to the material handling industry.

- Cascade website -

Click here for the full text of this release, including pictures.

FEEDBACK
We appreciate your feedback and will reply promptly. A form to register your comments is at: www.forkliftaction.com or simply email us at
info@forkliftaction.com. If forklifts are your business and you have news, press releases, photos or tender information to publish, we'd love to hear from you. Please email us at: info@forkliftaction.com.

COPYRIGHT
Forkliftaction.com News is copyright. Unauthorised reproduction is illegal. We are happy for you to onforward this newsletter to potential new subscribers. If you would like to discuss syndication of reproduction of our news on your website, please contact us at biz@forkliftaction.com