Dear reader,
WELCOME TO FORKLIFTACTION.COM, MATERIALS HANDLING ONLINE.
This is issue #136 - 04 December 2003 of the weekly newsletter for industry professionals.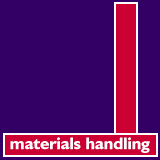 Forkliftaction.com News this week begins its editorial focus on the UK materials handling market. Editorial features have proven to be a runaway success, with hundreds of new members registering to receive the newsletter since features kicked off in October.
Planning your advertising to coincide with our editorial features is a great way for your company to share the spotlight created by the features. Many materials handling companies in the UK have taken the opportunity to advertise during "UK month".
If you are interested in publishing a text advertisement, media release or button in our second UK feature on December 18, contact Penryn Maddrell.





1. MATERIALS HANDLING IN THE UK: PART ONE


LONDON, United Kingdom
Welcome to part one of Forkliftaction.com's overview of the forklift market in the UK. This month Forkliftaction.com's editorial team has drawn on many sources to document this snapshot of the UK market. The UK is one of the most highly developed, mature markets in the world, and not just in materials handling. This complex industry has many facets: manufacturing and development, sales, rentals, exports and logistics management.
2. LITIGATION CRIPPLES SIDELIFTER MARKET


MANUREWA, New Zealand
Maxwell Rotors Ltd director Max Tooley is "totally confident" his company will defend a challenge brought in the High Court of New Zealand by sidelifter manufacturer Steelbro.

The court awarded Steelbro, Containerlift Sales and Containerlift Services a temporary injunction against Maxwell Rotors, preventing it from using the containerlift.com domain name in the UK and Europe (Forkliftaction.com News #135).

But Mr Tooley believes his case is strong enough to win judgement when the action begins in the High Court next year. The first significant date, a conference to determine hearing dates, is in January.

Mr Tooley said the Steelbro action had hampered his business in the UK and Europe, and sabotaged Steelbro's own business potential in New Zealand and around the world.

"When I export a used machine from New Zealand, as in, recently, to Bermuda, that opens a spot for a new machine in New Zealand, [which is] potential business Steelbro can win," he said.

"Selling my used machines into markets around the world has created a lot of interest in this type of machinery, and many customers are finding they can't live without them. This generates more interest from their competitors, more business for me, and more business for companies like Steelbro.

"Because of this interim injunction, my websites and advertising have been crippled, which will create a flow-on effect down the track."

Steelbro did not respond to Forkliftaction.com News before deadline.
3. **ADVERTISEMENT** 15-DEGREE PIVOT SWIVEL NOW AVAILABLE FOR FORKLIFT AND UTILITY SEATS!


The Huddle Group, Ft Wayne, Indiana, USA, has introduced a retrofitable pivot call the "U-Turn".
Universal--Fits most seat/truck combinations
Full 15 degree pivot
Choice--"Both Way" or "One Way" pivot
Fits between seat and deck
Low profile--only adds 5/8" to height
Durable, heavy duty construction
Affordable
Huddle Group also has a "Rebound" suspension unit (for WBV and low-frequency vibration) and a full ergonomic seat incorporating both the U-Turn and Rebound.
Contact: Huddle Group, +1-260-470-9838, visit our website: www.huddlegroup.com, or email rovitt@huddlegroup.com
4. JAPAN FORKLIFT SALES UP 7.6%


TOKYO, Japan
Japanese forklift manufacturers sold 6,050 units onshore in October, up 7.6% on October 2002, according to a Japan Industrial Vehicles Association (JIVA) survey released last month.

A Japanese News Digest report said 1,786 were diesel-engined forklifts and 1,578 had gasoline engines. A total of 10,243 forklifts, including dedicated export units, was produced in October, up 16.7% on 2002.

Exports of 3,507 units were up 32.4% from October 2002, while 28,870 Japanese-made forklifts were exported from January to October. Of those, 15,023 were diesel-powered and 7,640 were gasoline-powered.
5. IMPCO TO SUPPLY EMISSION-FRIENDLY ENGINES TO NACCO


CERRITOS, CA, United States
Impco Technologies Inc has secured a three-year contract with Nacco Materials Handling Group (NMHG) to supply California Air Resources Board (CARB) and Environmental Protection Agency (EPA) compliant engines for its Hyster and Yale forklifts.

Impco said it expected the contract value to exceed USD25 million in its first year.

Impco vice president Brad Garner said: "We have worked very closely with NMHG in developing a CARB and EPA emission-compliant engine family that is versatile and flexible in meeting the high expectations of NMHG customers."
- IMPCO website -
6. **ADVERTISEMENT** PARTS & USED FORKLIFTS: TVH TERRITORY


TVH-Thermote & Vanhalst is the world's biggest supplier of used forklifts. With an average stock of 1600 machines, TVH supplies the widest range at very competitive prices. Stock can be viewed at our new website: www.tvh.be/stock.
TVH also has a massive range of forklift parts, with affiliate operations worldwide (TVH UK Ltd, TVH AUSTRALASIA, TVH FAR EAST, etc). The key to TVH's success is a stock of 280,000 different parts and knowledge of over 8 million others.
This year TVH will move to a new 60.000m covered premises, the biggest move in its history.
7. COUNTY ERRORS REQUIRE REVISION IN INDICTMENT


MEMPHIS, TN, United States
A Shelby County grand jury has returned a revised indictment against Bernard Panchikal, controlling shareholder of CTK Inc.

Until July, CTK and related businesses represented Toyota Material Handling USA Inc in the USA's mid-south region, including portions of Tennessee, Mississippi and Arkansas.

A county attorney's technical error and a county clerk's input error necessitated the revision. Mr Panchikal is scheduled for a December 18 hearing in Shelby County Criminal Court in Memphis.

On August 19, a jury returned the same basic two-count indictment alleging Mr Panchikal filed a false police report and a fraudulent insurance claim of more than USD10,000 with the Nashville, Tennessee, regional office of CNA Insurance Co. The penalty for an insurance fraud conviction is three to six years in prison.

Conviction for a false report carries a penalty of two to four years. Handling the case is Linda Kirklen, chief prosecutor with the Shelby County District attorney general's fraud and economic crime unit.
- Prosecutor's website -
8. AUSA JOINS EUROPEAN COMMITTEE


BARCELONA, Spain
Automviles Utilitarios SA (AUSA) has been invited to join the European Federation of Materials Handling's (FEM) executive steering committee.

The FEM, responsible for unifying materials handling safety, ergonomics and environmental standards in Europe, works closely with the Industrial Truck Association (USA) and the Japan Industrial Vehicles Association (Japan) to harmonise the criteria on a broader scale.

AUSA product strategy director Xavier Perramn said joining the FEM was a "significant step forward" for the company, allowing it to initiate important changes to "barriers" restricting international trade.

"Over time, we hope to eliminate the need to design and specify forklifts according to the different norms in force in each market, which, in essence, only serve as barriers to entry," he said.
- AUSA website -


9. PYROBAN - LEADERS IN HAZARD PROTECTION
SUSSEX, United Kingdom
Companies that produce, store or distribute flammable materials should know the risks of an explosive atmosphere being generated during a normal day. A forklift could be the ignition.

In Europe, since 1 July, forklifts placed on the market required to operate in explosive atmospheres must comply with the European ATEX 94/9/EC Directive.

Pyroban are leaders in the explosion protection of forklifts.

For more information, talk to the experts.
Pyroban Ltd, Dolphin Road, Shoreham-by-Sea, Sussex. BN43 6QG. United Kingdom
Tel: +44 (0) 1273 466200
Fax: +44 (0) 1273 465313
Email: marketing@pyroban.com
Web: www.pyroban.com

Click here for the full text of this release, including pictures.
10. AGENTS WANTED
KANGASALA, Finland
Oy Meclift Ltd, a Finnish manufacturer of innovative cargo handling equipment, is looking for agents worldwide.

Meclift products include variable reach trucks and side reach stackers for handling containers and heavy loads in harbours, paper mills, steel mills and railways. Lift capacities range from 12 to 70 tonnes.

If you are interested in promoting these world-class products, forward your company name, website, contact person, phone, fax and email address to sales@meclift.fi.

All enquiries will be treated confidentially.

See www.meclift.fi for more company and product information.

Click here for the full text of this media release, including pictures.

FEEDBACK
We appreciate your feedback and will reply promptly. A form to register your comments is at: www.forkliftaction.com or simply email us at
info@forkliftaction.com. If forklifts are your business and you have news, press releases, photos or tender information to publish, we'd love to hear from you. Please email us at: info@forkliftaction.com.

COPYRIGHT
Forkliftaction.com News is copyright. Unauthorised reproduction is illegal. We are happy for you to onforward this newsletter to potential new subscribers. If you would like to discuss syndication of reproduction of our news on your website, please contact us at biz@forkliftaction.com