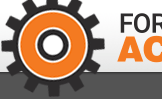 Are you interested in this position? Click the CONTACT ISSUER button to enquire about or apply for this job.

Baltimore, MD, United States
Lift Truck Mechanic - Full time



Company:
CFE Equipment Corporation
Industry type:
Materials handling
Start date:
Immediately




Description:
CFE has an immediate job opening for a Lift Truck Mechanics to repair and do PM's on forklifts in the surrounding areas of Baltimore, Columbia, and Northern Virginia.

You would be based out of our dealership in Jessup, located at 8325 Putuxent Range Road, Jessup, MD. We are just 15 miles from Baltimore and 10 miles from Columbia.

Our Dispatcher would assign you repairs/PM and you would travel to customer locations in your own company van.

Each day provides a variety of problem solving, growing your skills and independence. You would get to know your customers in your assigned area, building relationships and becoming familiar with their equipment and operations, and making recommendations/repairs to keep their equipment in shape.

We offer competitive pay, a full benefits package, paid holidays/vacation, and only work Monday-Fridays first shift.
Willing to assist in helping with relocation costs for the right techs.

To be considered, email your resume to kimberlin.schone@cfeequipment.com

To find out more about us, visit us on the web at www.cfeequipment.com

Requirements / Skills:
This position is not entry level. We are only hiring experienced forklift repair technicians and mechanics, you must have prior experience in forklifts, heavy equipment repair, or diesel/electric engines. You must be a proven top performer. We only accept the best at CFE.