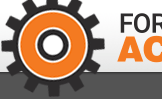 Are you interested in this position? Click the CONTACT ISSUER button to enquire about or apply for this job.

Tampa and Ft-Myers, United States
sales representative - Full time



Company:
All World Lift Truck Company,LLC
Industry type:
Materials handling
Start date:
January 2019




Description:
We have 2 sales territories that are open for an aggressive skilled sales person. Both territories have great earning potential.

Requirements / Skills:
Self starter, good time manager, forklift truck experience preferred, Computer skills is a requirement. Mechanical forklift truck knowledge a plus.