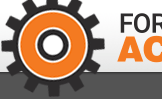 Are you interested in this position? Click the CONTACT ISSUER button to enquire about or apply for this job.

Clinton, Mississippi, United States
Inventory Analyst - Full time



Company:
The Taylor Group, Inc
Industry type:
Manufacturing
Start date:
ASAP




Description: Job Accountabilities:
* Monitors inventory levels very closely and resolves any issues that may become apparent.
* Ensures seamless movement of products and inventory
* Maintains records regarding inventory control.
* Reports to the supply chain manager regularly and provides recommendations for better inventory control.
* Assists in inventory deliveries and shipment of inventory as required.
* Attentive to detail and immediately notices any discrepancies regarding inventory.
* Assists in process improvements to achieve company inventory goals.
* Assists in initiatives to reduce slow moving inventories and to improve inventory turns.
* Assists in inventory risk assessment and mitigations activities.
* Analyzes data on the negative on hand inventory report and report findings to Supply Chain Manager.
* Responds to requests from other service management personnel.
* Performs other duties for supervisor as requested.
* Performs daily Perpetual Inventory.
* Sets up new storage locations and helps maintain cleanliness and order in these locations.
* Audits and reports bill of material issues.
* Assists other parts personnel on kit programs and any special parts projects.
* Assists to arrange the parts warehouse for best possible utilization of all TPS's parts lines.
* Assists with monthly 5s projects.

Application URL: http://www.aplitrak.com/?adid=dHZlcnJ5Ljc2ODI3Ljc5MTlAdGF5bG9yYmlncmVkLmFwbGl0cmFrLmNvbQ

Requirements / Skills: Job Requirements:
* High School Diploma or GED equivalent.
* Secretarial and data entry experience.
* Proficient in Microsoft Office programs (Excel, Word, Etc.).
* Ability to understand and adapt to different PC based internal systems.
* Great organizational and communication skills.
* Ability to multi task and adjust workload according to priority.
* Must have valid driver's license and good driving record to be insurable by corporate insurance carrier.
* Job requires some stooping, bending, climbing, and capability of lifting up to 50 pounds.
* Warehouse experience would be a plus.