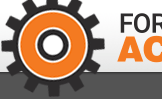 Are you interested in this position? Click the CONTACT ISSUER button to enquire about or apply for this job.

Houston, United States
Fabrication Area Manager - Full time



Company:
MCFA
Industry type:
Manufacturing
Start date:
Immediately




Description:

Position Summary-

Manages Fabrication departments to produce product for Assembly line, Working with KPI targets in Safety, Quality,Housekeeping, Training, On time starts and CSD. Manages the planning of manpower and production departments to achieve daily department production rates and achieve the company business plan for RTS. Oversee the introduction of new products into the Fabrication facility ensuring all key milestones and evaluations are met and reports progress to the Superintendent Oversees facility plans/changes to accommodate NPI introductions and efficiency improvements,while working with his team and the M.E group.


Requirements / Skills:

Required- Knowledge/Skills/Experience/Certifications/Licenses:

Education:
Bachelor's degree required.
Equivalent experience may be substituted for the specific education requirement.
Skills:
Strong interpersonal skills, planning abilities and problem solving skills are essential.
Excellent written and oral communication skills.
Strong leadership: a demonstrated ability to lead people and influence results through others.
Strong ability to balance and achieve positive results in the areas of Safety, Quality and Productivity,
Cost and Employee Relations.


Desired- Knowledge/Skills/Experience/Certifications/Licenses:

BPCS System knowledge
Capacity Planning knowledge.
Lean Manufacturing/ Six Sigma skills.
Budgeting skills.
5 or more years experience in a manufacturing plant operation.


Equipment and Tools Used/ Working Conditions:

BPCS, Microsoft Word, Microsoft Excel, Power Point.
This company is an equal opportunity employer and makes employment decisions without regard to race, gender, disability or protected veteran status.

Agency Disclaimer:

MCFA does not accept unsolicited resumes from third party vendors. Any unsolicited resumes from a third party will become the property of MCFA to use at the company's discretion, with the understanding that MCFA will not be billed a fee for any such resumes. If a company is designated as an approved vendor, then said company can only provide assistance on those positions expressly requested by MCFA via a formal written agreement of support. If you would like to be considered as an approved vendor, please contact the Manager of Talent Acquisition.